This was a tough year to rank best albums. The sheer volume of good releases made it difficult. This is especially true in the Americana genre with it's ever expanding boundaries. All the same, I gave it my best shot.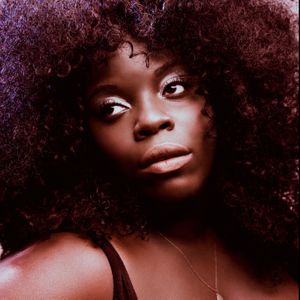 1)Yola- "Walk Through Fire" Released early in the year, from my first listen I knew it would be hard to beat. As it turns out I didn't hear anything better all year. Her mesmerizing voice walks the line between Soul and Country. Dan Auerbach did a masterful job in production.
2)Hayes Carll- "What it Is" This album delivered characteristic wit and poignant songwriting. Carll again reminds us why he is at the forefront of Americana artists.
3)Josh Ritter- "Fever Breaks" What happens when you take a brilliant songwriter and get another brilliant songwriter to produce the album. The math is pretty simple in this case. You double the brilliance. This Jason Isbell produced album is a thing of beauty.
4)Vandoliers- "Forever"
A live show that must not be missed. They were so good at Americanafest I saw them twice. The album captures the energy of their live shows and brings it to the studio.
5)Whiskey Myers- "Whiskey Myers" For those wanting to pronounce Rock dead, look no further. Whyskey Myers followed up the notoriety they received from the show "Yellowstone" with an album that continues to showcase their chops. Although a lot folks see them as an emerging band due to their new found fame, in truth they have been at it for almost 10 years.
6)John Paul White- "The Hurting Kind" A balance of mid-tempo Rock and Country twang. The album combines thoughtful lyrics with ambient vocals reminiscent of Roy Orbison.
7)Tyler Childers- "Country Squire"
When you attend one of his live shows you will be struck by the fact that his appeal crosses every rung on the social ladder. This album is a perfect example.
8)Kelsey Waldon- "White Noise White Lies" Newly signed to John Prine's Oh Boy label, this one really captivated me. In a year where there were so many good releases by Women she was near the top.
9)Wilco- "Ode to Joy" On first listen I was unsure about this one. Each subsequent listen was like pealing an onion there wer so many layers. Let's face it, Jeff Tweedy is a genius
10)The 40 Acre Mule "Goodnight and Good Luck" Blurring the lines between R&B, Blues and Rockabilly they combine a classic sound with the intensity of Metal. This could serve as the soundtrack to a riot.
The rest of the list:
11} Hiss Golden Messenger- Terms of Surrender
12) Big Thief- Two Hands
13) Jade Jackson- Wilderness
14) Brittany Howard- Jaime
15) Billy Strings- HOME
16) Mandolin Orange- Tides of a Teardrop
17) Molly Tuttle- When You're Ready
18) Vampire Weekend- Father of the Bride
19) Dylan LeBlanc- Renegade
20) The Black Keys- Let's Rock
21) Ryan Bingham- American Love Song
22) Paul Cauthen- Room 41
23) Lukas Nelson & Promises of the Real- Turn off the News (Build a Garden)
24) Greensky bluegrass- All for Money
25) Will Kimbrough- I like it down here
Honorable Mention
Kendell Marvel- Solid Gold Sounds
Cage The Elephant- Social Cues
The Prescriptions- Hollywood Gold
Ian Noe- Between the Country
The Hold Steady- Thrashing Through the Passion
Buddy and Julie Miller- Breakdown on 20th Ave. So.
Son Volt Union
Better Oblivion Community Center- Self Titled
Chris Knight- Almost Daylight
Dee White- Southern Gentleman
Tanya Tucker – While I'm Livin'
Yarn- Lucky 13
Strand of Oaks- Eraserland
Caamp- By and By
The Dead South- Sugar and Joy.
The Infamous Stringdusters- Rise Suin
Jenny Lewis- On the Line
Johshua Ray Walker- Wish You Were Here
Lula Wiles- What Will we Do
Charley Crockett – The Valley
Jason Hawk Harris- Love and the Dark
Grace Potter- Daylaight
Jesse Malin- Sunset Kids
The Cactus Blossoms- Easy way
Mike & the MoonPies- Cheap Silver and Solid Country Gold
---
About the author:
Chip and his family live in Birmingham, AL. Roll Tide!
---