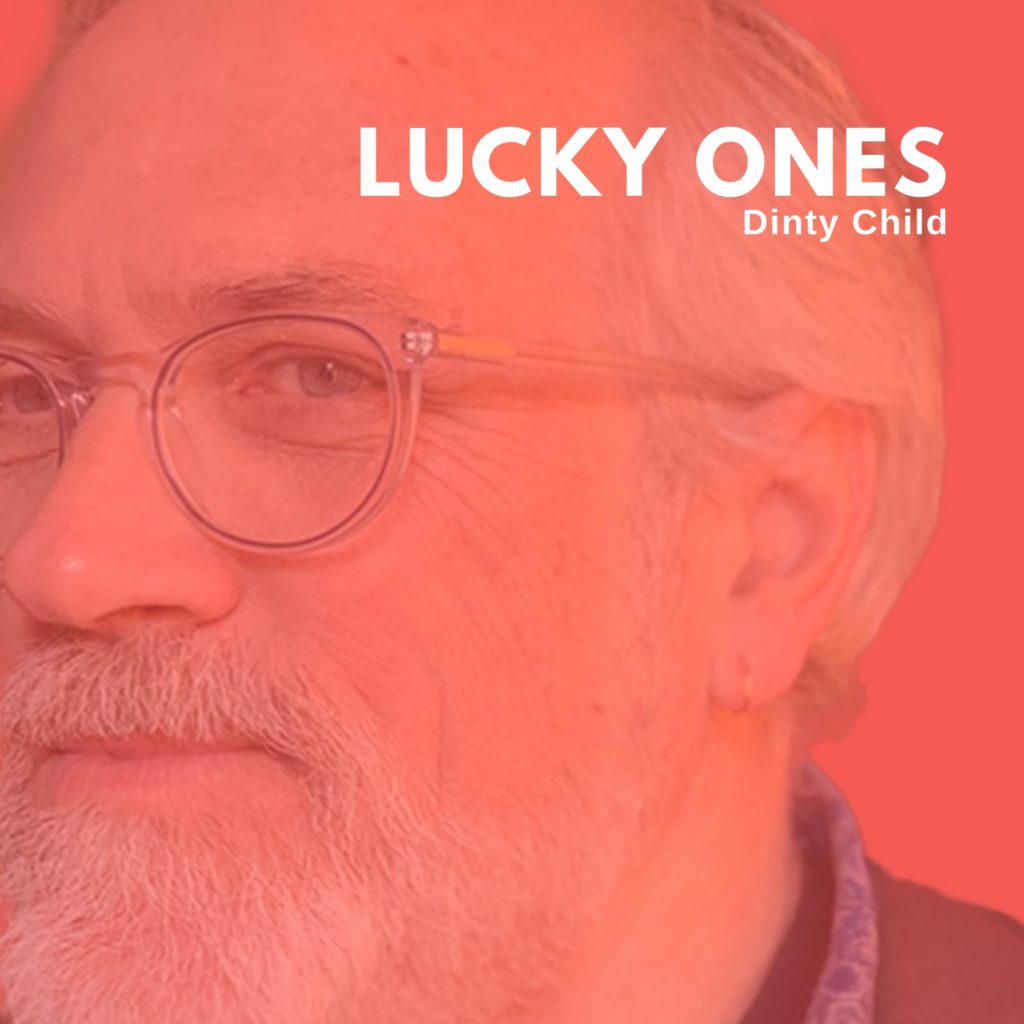 Ringo Starr famously sang "I get by with a little help from my friends." Well, Ringo ain't got nothing on Dinty Child.
I've gotten to know Child as a longtime member of Session Americana, where he has been known to shift effortlessly from the party anthem "Beertown" to the poignant melancholy of "One Good Rain". Yet, that's only a fraction of the music that Child creates. The multi-instrumentalist performs with several other ensembles and, in addition, can often be found gracing the stage alongside a potpourri of New England Americana and folk artists.
Well, the time has come for all of his musical friends to return the favor. Dinty is gearing up to unleash Lucky Ones, a long overdue – and eagerly anticipated – solo album. Scheduled for release in January 2020, it will no doubt overflow with the unmistakable personality that infuses Dinty's music.
In advance of the album's release, Child is sharing the jubilant title track. It features an all-star supporting cast of artists who lend their talents to the musical celebration: Rachael Price (Lake Street Dive), Isa Burke (Lula Wiles), Ellie Buckland (Lula Wiles), Zachariah Hickman (Josh Ritter), Dietrich Strause, Kris Delmhorst, Laura Cortese, Sean Staples, Kristin Andreassen, Dave Godowsky, Annie Lynch, Brian Webb, Sean Trischka, Sam Kassirer (Josh Ritter), Jocie Adams (Arc Iris), Charlie Rose, Miss Tess, Mark Erelli, Rose Polenzani and Rose Cousins.
The song itself is as great as the artists who perform it. It emerged from an annual songwriting retreat that Child and many of the aforementioned artists attend each summer. Child explains, "Kris Delmhorst wrote the song as a tossed off love note to the folks at the retreat a couple of years ago, but I think she wrote an anthem for musicians everywhere. Really, it's for anyone who does something for the love of it against all odds."
Adds Delmhorst, "I wrote this song as a joyful drunken toast to celebrate the last night of a songwriting retreat with friends, and I can't imagine anyone better suited than Dinty to adopt it, make it his own, and carry it into the world in its original spirit of enthusiasm, gratitude, and joy."
If you're anything like me, you'll be hard pressed to not add your voice when Child and company declare:
Open up your eyes and say thank you to the stars above,
Thank you to the friends and the wine
And thank you to this music,
It pulls us through every time
I wouldn't trade this goddamn life for a pile of gold,
As long as we keep singing I don't think we ever have to get old.
Twangville is thrilled to premiere "Lucky Ones". You can purchase the track directly from Child here or stream/download through your preferred platform here.
---
About the author:
Mild-mannered corporate executive by day, excitable Twangville denizen by night.
---