Every fall, The Americana Music Association gathers members, artists and music fans together in Nashville for its annual conference. Starting with the annual Americana Music Awards and continuing through several days of showcases and panel discussions, it is a tremendous celebration of Americana music. Here are but a few of my favorite performers and performances from this year's conference.
The Wood Brothers
Unquestionably the highlight of my week was the listening party The Wood Brothers hosted at their studio in west Nashville. They talked about their new album, played a couple of songs live, and another one off the masters. Then came the interesting part, where they opened it up to questions, and one about their creative process inspired them to do an off-the-cuff jam that's the basis for how they write all their songs. It was magical.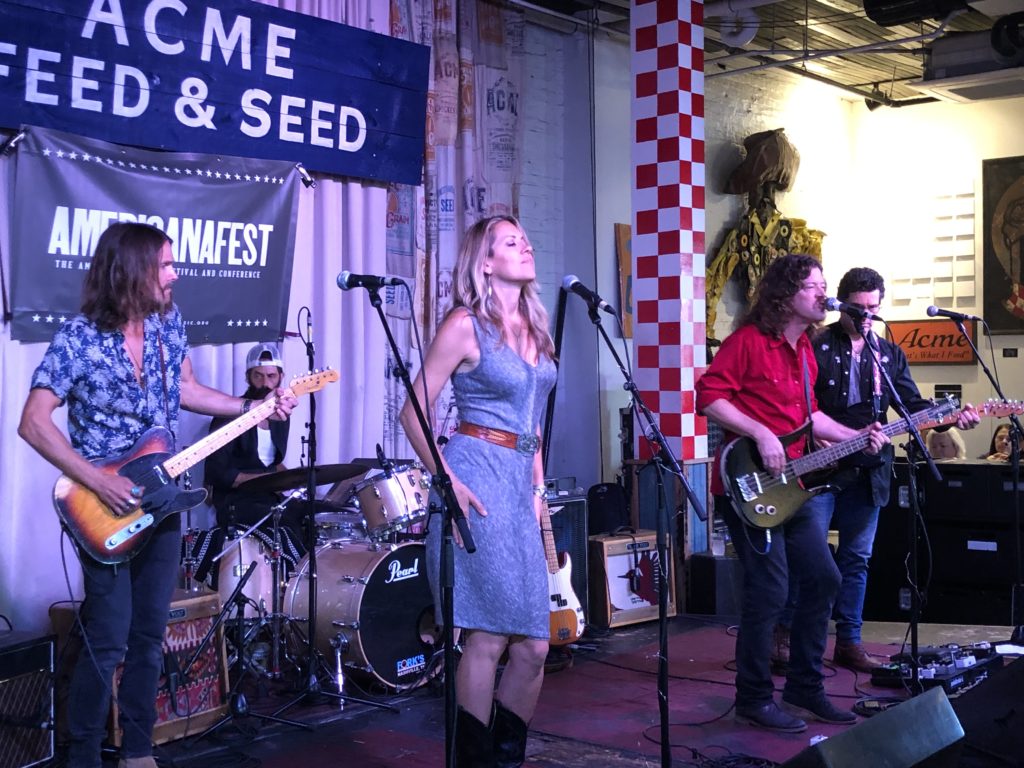 The California Country Show
I generally avoid Lower Broadway when I'm in Nashville, but I made an exception this year to go to Acme Feed & Seed for The California Country Show, a kind of LA country music review. Although Jim Lauderdale, who spent a lot of his musical formative years in LA, headlined the event, the real anchor was Twangville favorite Ted Russell Kamp. Ted and his LA posse took turns being out front and doing backup duties for, among others, Jaime Wyatt, Brian Wright, Tawny Ellis, Manda Mosher, Leroy From the North, Lasers Lasers Birmingham, and of course Ted himself. In one afternoon you could hear all the nuances of California country music.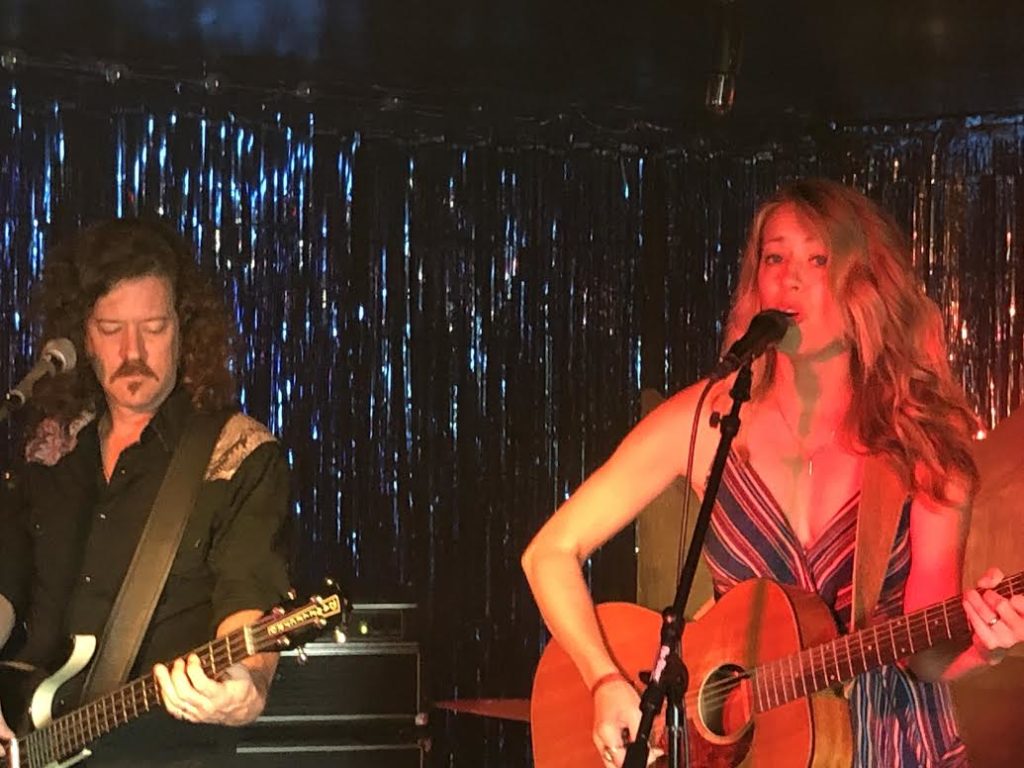 West Coast Turnaround
The next day, Kamp and his band of merry men and women headed to east Nashville for the kind of event unique to Nashville and AmericanaFest. In a combination bar and vintage clothing store everyone took a turn doing a short set of their own original material. Performers included Kamp, Emily Zuzik, Greg Felden, Pi Jacobs, Rich Mahan, and Andrew Leahy. With seating for a least a dozen, it was intimate and collegial, all at once.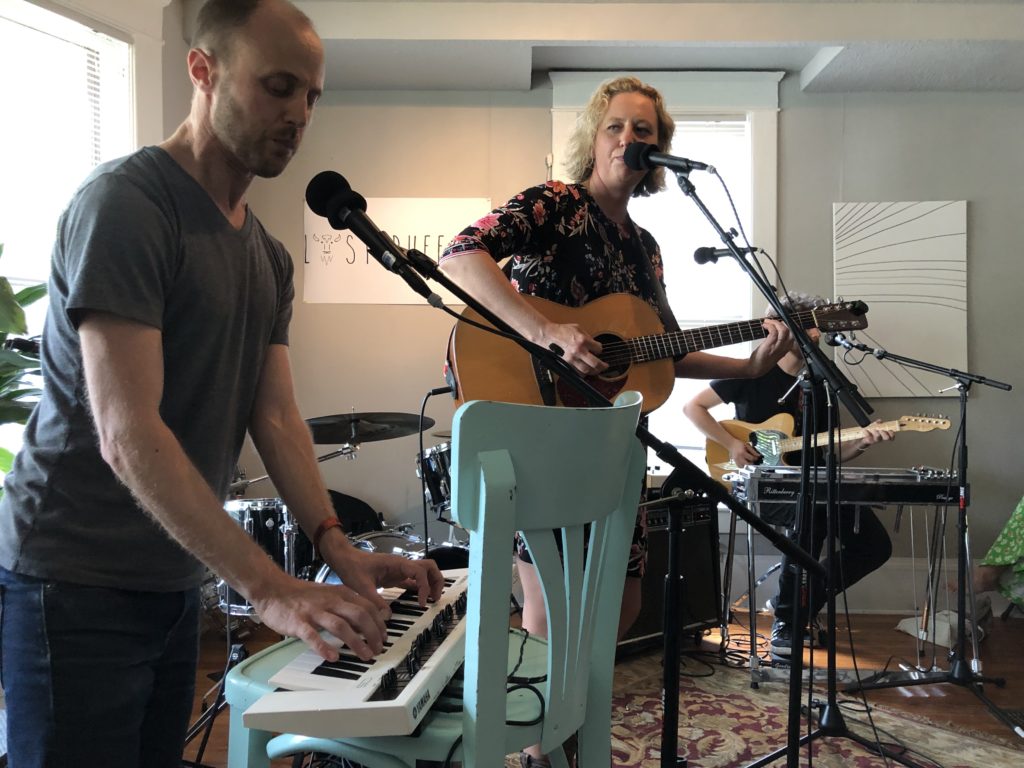 Lost Buffalo & Market Monkey 4th Annual Bloody Mary Party
It started as a house party by Lindsay Lou and some of her east Nashville neighbors and has now attracted sponsors while managing to keep its DIY vibe. Performers included Mark Erelli (fresh off a previous night's performance at the Ryman), Sarah Siskind, Anna Egge, Lula Wiles, Della Mae, and Lindsay and her "all stars". There was a make-your-own Bloody Mary bar, a taco vendor in the backyard, seating where you could find it, and big fun for anyone lucky enough to catch this very unofficial showcase.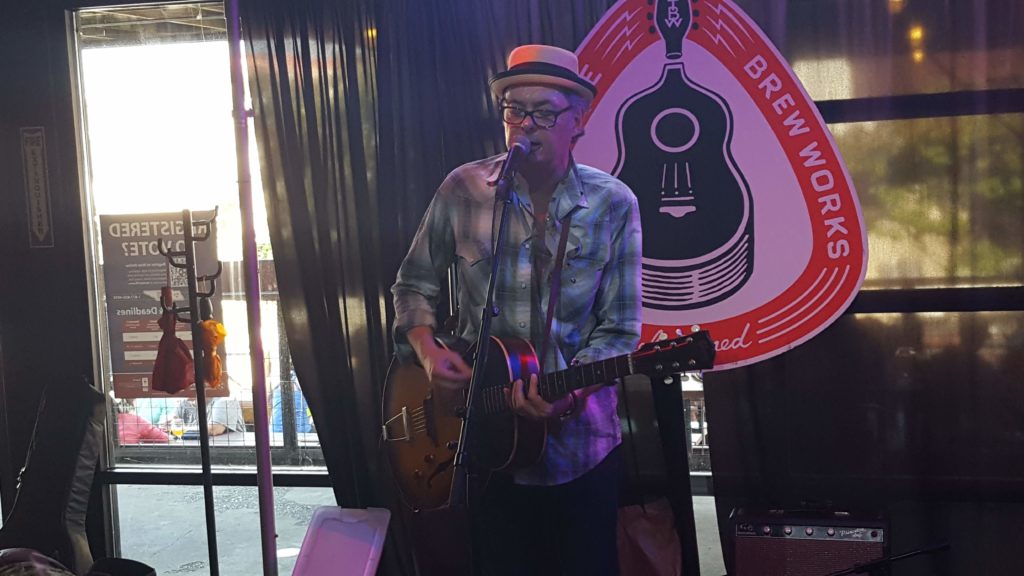 Finely Tuned Day Party
Nick Loss-Eaton and Blue Corn Media sponsored a Saturday afternoon shindig at Tennessee Brew Works. Leland Sundries, Rebecca Loeb and Chuck Mead all delivered finely tuned performance. The highlight though, was Kevin Gordon. With his fuzzy, demon-from-the-sewer electric guitar, gritty vocals, and poet laureate lyrics, there's not much of anyone who delivers a better live performance, and he didn't disappoint.
---
About the author:
I've actually driven from Tehatchapee to Tonopah. And I've seen Dallas from a DC-9 at night.
---