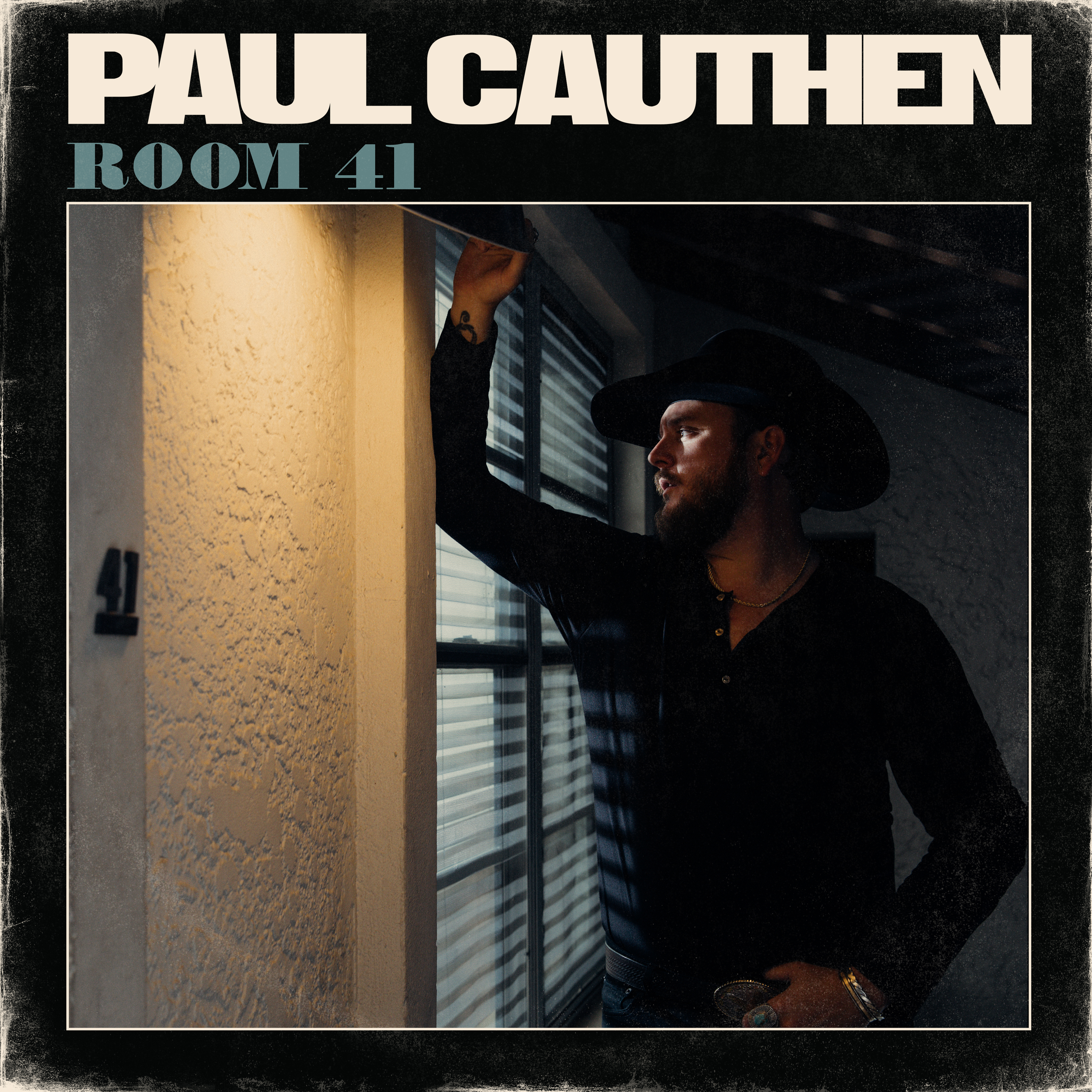 On the second song of his new album, "Room 41", Paul Cauthen eponymously references his nickname "Big Velvet". There may not be a singer who ever had a more appropriate moniker. With a voice perfectly balancing a tightrope between Waylon Jennings and Roy Orbison, Cauthen delivers a collection that has elements of Country, 70s R&B and Gospel. He is from a long line of preachers but instead chose to lead his own services behind a guitar and microphone rather than a pulpit. He brings the dichotomy of his family lineage and his chosen vocation front and center in the opener "Holy Ghost Fire", on which he sings "If you knew the truth about me baby girl no way in hell you'd stay. But if I filled you in would you take it to the grave". Cauthen was certainly exorcising his demons on these songs. The album takes its title from the room at the Belmont Hotel in Dallas where lived for two years after a tough break up. His time there led him first down a dark path, but through the subsequent recovery he emerged with a fresh cadre of songs from which "Room 41" was born.
The album settles into a groove from the outset as he sings about lust, bitterness, egotism and desperation. It is as if in the process of making some attempt to work through the seven deadly sins he got derailed and ended up at redemption. The first single released was "Cocaine Country Dancing", and it chronicles an evening of binging and excess. The song would probably be more at home played in a dance club than a Honky Tonk. It is more Prince than Merle. His voice can get gritty as on the opening verse of "Pray for Rain", a beautiful song of healing and hope. On the other hand, he can channel Roy Orbison on the equally stunning "Can't be Alone". The production often creates an almost haunting atmosphere. The best example of which is the funky "Big Velvet", on which he wrestles with an alter-ego he is less than proud of. Out of pain can often come good art and that certainly seems to be the case on "Room 41".
---
About the author:
Chip and his family live in Birmingham, AL. Roll Tide!
---