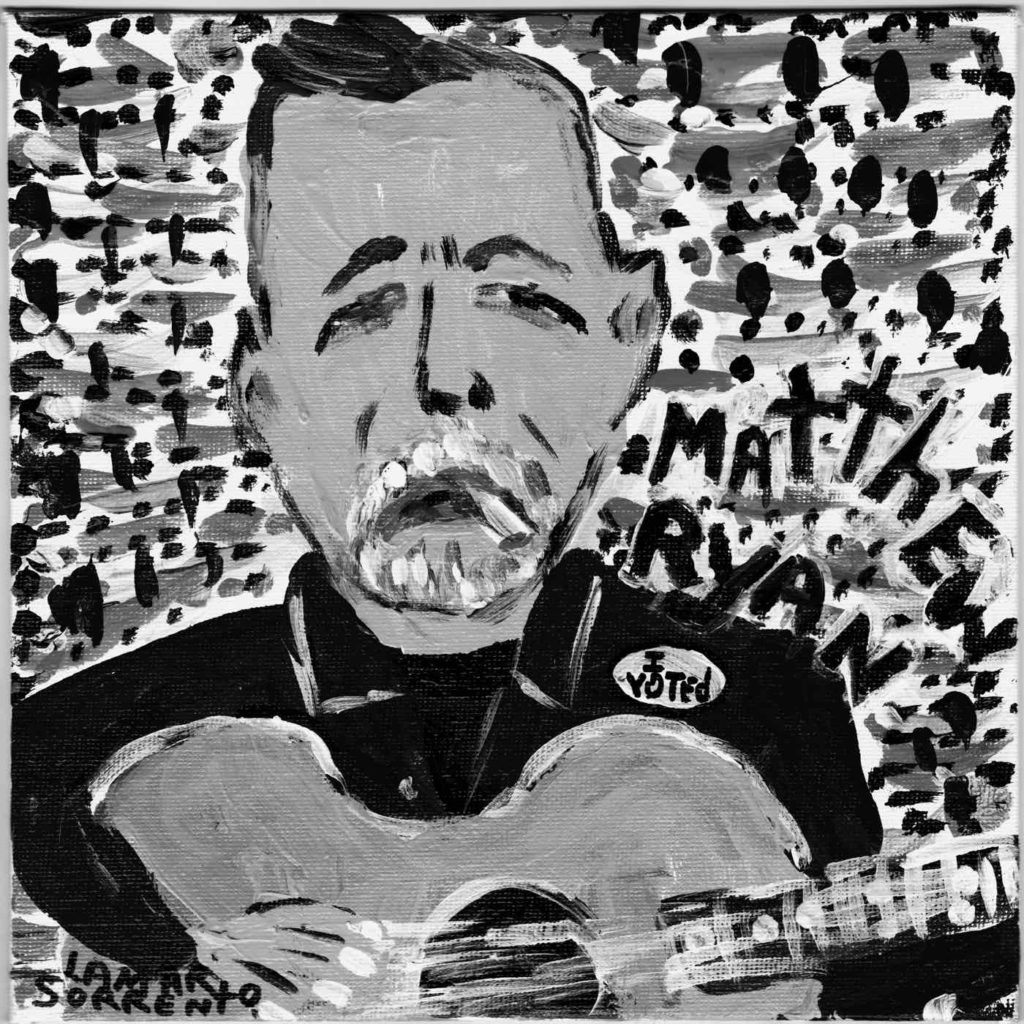 One of an artist's most meaningful – and noble – purposes is to reflect on the times in which they live.  Sometimes it's a deliberation on things personal, a relationship or individual struggles; other times it's a consideration of the larger social and economic forces shaping the world.
Matthew Ryan has long followed this artistic path, an introspective observer who channels his perspectives into both roaring anthems and subtle ballads.  Today's turbulent times provided an impetus or, as Ryan describes it, a "pressure" to write, record and release a song that confronts the anxiety and vitriol.
As the title suggests, "On Our Death Day" ranks among the darkest songs that Matthew Ryan has ever recorded.  A gentle mandolin contrasts with his gruff whisper to create an unsettled cinematic landscape. Yet the song ambles with an intoxicating serenity.
This ability to find the quiet beauty within sadness and despair, even where none can seemingly be found, is a quality that I've long admired in Ryan's music.  Leave it to him to describe it brilliantly in the final verse of "On Our Death Day":
When all hope is gone, all that's left is hope.

It's not absent from this song, though my voice won't tell you so.
"On Our Death Day" will be released this Friday as a special 7 inch vinyl single (via Need to Know Music). The song is accompanied by a noisy new band version of "And It's Such a Drag", which originally appeared as a meditative ballad on 2012's In the Dusk of Everything.
The digital version of this release includes a bonus third track – Ryan's pensive take on Leonard Cohen's "Steer Your Way".  The song, taken from Cohen's 2016 album You Want It Darker, was originally recorded by Ryan for a 2017 Record Store Day vinyl-only tribute album called Like a Drunk in a Midnight Choir.
---
About the author:
Mild-mannered corporate executive by day, excitable Twangville denizen by night.
---