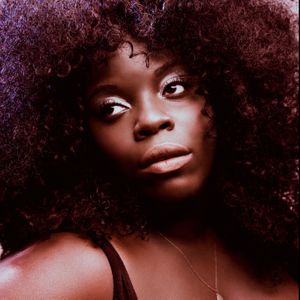 Yola Carter is well known in her native U.K., and soon she will be just as well known on this side of the big pond. While she has received some recognition stateside, her new album "Walk Through Fire" will no doubt put her front and center of the Americana scene. The album was produced by Dan Auerbach (The Black Keys), and will be released on his Easy Eye Sound label February 22nd. The two also collaborated to co-write the songs on the album. The result is a vivid concoction of styles, with 60's Soul and Country at the forefront. The production of the album renders an Amalgamation that is simultaneously 100% Soul and 100% Country. (I fully realize the fuzzy math, but listen to the album and you will be too stunned to question my arithmetic.) Auerbach combines orchestral accompaniment with pedal steel and fuzzy guitar work that bends genres like a tremolo.
While the production of Auerbach is masterful, it is "that" voice that puts it all together. Yola's vocals are expansive, warm and comforting on each song. Tales of love, loss and loneliness are captivating as she delivers each one with a pleasant earnestness. There is no better example than the first single "Ride Out in the Country", on which she literally paints a landscape with her vocals. Her voice at times exhibits a power, as is immediately evident on the opener "Faraway Look". The songs on "Walk Through Fire" are a collection of keepers from beginning to end.
There is no doubt this album should be huge. In another era, it would have been for certain. My cynical side sees Music Row as lacking the courage to play it, even though it is more country that just about anything else they are doing. Additionally, there aren't enough click tracks or auto-tune to make it a Pop hit. However, "Walk Through Fire" is no doubt going to give Yola plenty of well-deserved attention at some level.
---
About the author:
Chip and his family live in Birmingham, AL. Roll Tide!
---