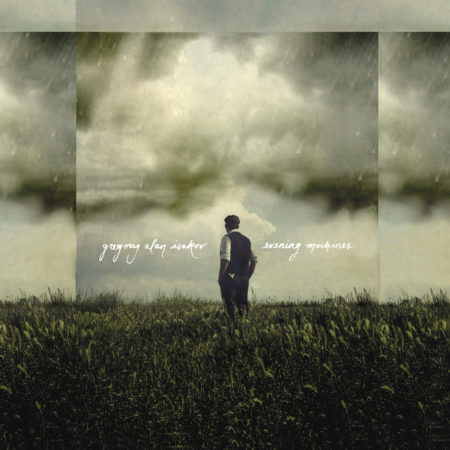 "We took our chances, sure enough / I am brambles / But I am tangled in your love." Gregory Alan Isakov's words in his new record speak for themselves and and like a rare stone sparkle either on the page as poetry or as slow burning acoustic ballads that burrow into the listener's consciousness. These songs, particularly the the simple acoustic ones, sound like they have been carefully hewn from authentic experience and blossomed through toil and hard work. Several remind me of hearing "Second Chances" in the IFC show rectify and I knew I had to dig into his catalog. This album stands alongside his best work.
On his new album Evening Machines, Gregory Alan Isakov has reached newly distilled truths. Take the smoldering San Luis.
The vide plays like the songs feeling of open spaces in time and location. The repeated chorus "i'm a ghost of you, you're a ghost of me / a bird's-eye view of San Luis" and the moody feel of the song transports the listener to the open western landscapes shown in the video. It's as though Gregory Alan Isakov has managed to bottle up the experience of the slowed down view of the world. He's pulled us into a touching moment in a song.
The acoustic bounce of "Bullet Holes" (lyrics quoted above), is a more lyrically cohesive song. It's a story song without a story. He's managed to capture the human condition of imperfect life in his lyrics "drifting, passing through / until we all fall, we all do / in the meantime, come and cover me up / I'm all patched up and headed home." Isakov dialed down the mood in favor or a rousing, building sing-along. Everyone struggles and has their "bullet holes" that they try to "patch up" and move on. It's a connection to a shared pain.
But Isakov didn't just refine his sweet spot of expansive acoustic songs, he's also playing up the mood on other tunes that are even slower burning and denser.

The drums come in and the echoes reverberate through the song. It's a walking song that propels the listener forward through the light and dark. The song features groups of males singing and distorted guitars in places as well as rhythmic tinkling piano backing. The song still features Isakov's simple lyrics and marches through different spaces. He ends on the phrase "Let's put all these words away" backed by a chorus of others. It sounds like a mantra, to live and not just talk.
Gregory Alan Isakov shows the rewards of care in his lyrics and songs. It's as though he ventures out into the darkness and brings back these gems: his songs. "Dark, Dark, Dark" is the perfect embodiment of this idea as it attempts to pull us out of the darkness.
They are gifts when they touch that magical string inside the listener. Evening Machines manages to touch it many times and promises to release even more of that magical catharsis with more listens.
---
About the author:
Jeff is a teacher in the Boston area. When not buried correcting papers, Jeff can be found plucking various stringed instruments and listening to all types of americana music.
---