Music sometimes does a really good job of building a visual image for the listener.  On her debut solo album, Seed & Silo, Rebekah Rolland paints a number of vivid pictures inspired in part by her experience as a National Parks Artist-In-Residence.
There's the pioneering homestead from Willa Cather's Midwest on Hole In the Earth.  A more Appalachian setting to Little Blackbird/Duck River, while Standing Still delivers with Mexicali horns.  They're all somehow the slow-panning camera on a Ken Burn's documentary.
You probably have to call this a folk music album, but that leaves out a lot of information.  The lyrics are dense and delivered in a Renaissance-style, story-teller rhythm.  The instruments are as much classical as they are American folk, from a collaboration with Oliver the Crow on The Mulberry Tree to French horns on Letters And Photographs.  Together they form a rich, layered production that rewards you for multiple listens with additional subtleties and complexities.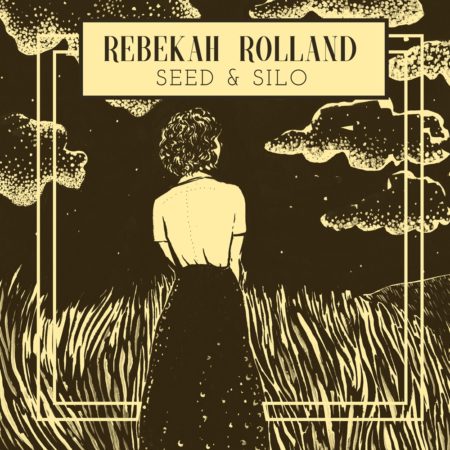 Seed & Silo is a difficult album to describe succinctly.  But if you're a music fan that appreciates artists who color outside the lines, I think you'll enjoy the record.  There is a lot to explore and hear and see and after listening to it a few times, you come away feeling a bit more enlightened.
---
About the author:
I've actually driven from Tehatchapee to Tonopah. And I've seen Dallas from a DC-9 at night.
---