While the economy, meteorology, and isolation of living in rural America is what gets the headlines, there are some good things that come out if, too.  A strong character built on self-dependence while still having a sense of community are what immediately comes to my mind.  It's those values and emotions that find their way into the songs on the debut album from Nashville husband-and-wife team, Carolina Story, entitled Lay Your Head Down.
Gold is a glass-half-full tale where you celebrate that you "woke up today this side of the ground."  Rich Man extolls the virtue of not having a lot of material things, but being "a man who seeks shelter in the company he keeps."  Your Children's Children asks, "will you wear a smile when you're old and grey?"
Musically, a lot of the songs are lighter rock and roll with some distinctly country twang.  Set In Stone features the couples' incredible harmonies with some acoustic strumming that gives way later to some steel guitar.  Lonely Without You goes the other direction, starting out as a slow country waltz and then building to a southern rock feel.  My Feet Keep Moving Still begins with that acoustic guitar and then kicks in with bass and piano (Benmont Tench handles keys for the album).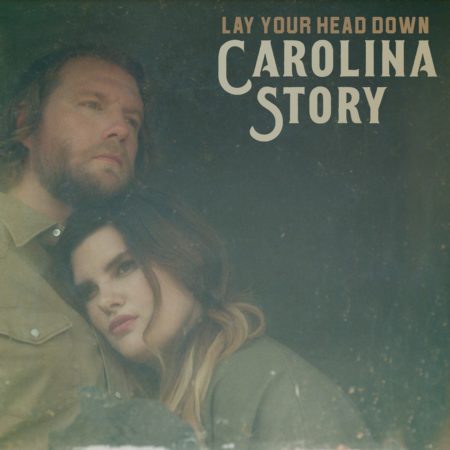 Carolina Story is an example of what's left that's right about modern country music.  It starts with kind of a power pop sound, but the twanginess quickly bubbles to the top.  The vocal harmonies are polished and warm and sad and happy.  The songs themselves are jewels and cover a rich range of emotions.  The next time someone tries to tell you the pablum coming from the major labels in Nashville is country music, give them a copy of Lay Your Head Down as an antidote.
---
About the author:
I've actually driven from Tehatchapee to Tonopah. And I've seen Dallas from a DC-9 at night.
---