The sun comes up over the pine trees, darkness and shadowy forms give way to the crispness of the air and the glint reflected off the lake. Daylight accentuates the feeling that it's going to be a beautiful day with nothing but great things on the horizon, regardless of the distresses of yesterday.  That's the simple, rejuvenating life we all imagine of rural life in the mountains.  Well, apparently it's true because Pharis and Jason Romero live in the foothills of the Canadian Rockies, and they've captured that vision in music on their new album Sweet Old Religion.
Generally speaking, the folky, Appalachian sounding record features Pharis Romero's wide ranging vocals and husband Jason's (of J. Romero Banjos) picking on banjo and guitar.  That would be enough to be compelling.  They've added a few other musicians to really round things out, especially the driving bass lines from Patrick Metzger.  Old World Style really shows off the band with their subtle additions to Pharis' singing.  Same thing on Come On Love that adds some Chet Atkins guitar work and Bakersfield pedal steel to the 50's sounding vocals.
When the project really shines, though, is when it's mostly just Pharis and Jason.  The title track goes right to Appalachia and living in simpler times, but with the layered vocals and guitars it's anything but simple.  You know by 30 seconds into the song that You Are A Shining Light is about losing a loved one.  At the other end of the emotional spectrum, on You Are the Best Thing, that delicate style speaks to the mind-bending qualities of love.  The CD finishes with Babes, Mothers and Fathers, a bluegrass number with just enough gentleness to reflect what seems to be the essence of the couple.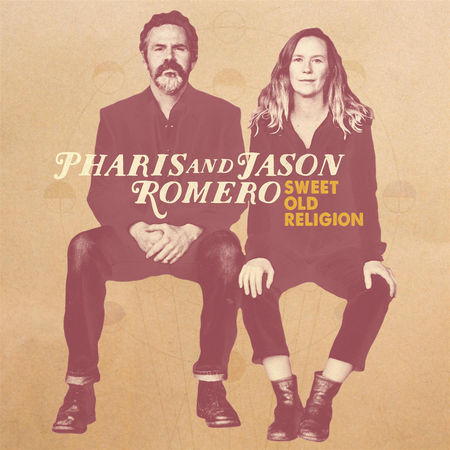 Another part of the essence is the attention to the details of their craft.  In addition to the layers in the music I noted earlier, they list the year and model of the guitars they play.  They include the serial numbers of Jason's banjos.  Like a piece of furniture that's been hand rubbed or a piece of machinery lovingly cleaned an oiled, nothing seems to escape their attention.  As a result, Sweet Old Religion is a record where the warmth and love of the music pours from your speakers.
---
About the author:
I've actually driven from Tehatchapee to Tonopah. And I've seen Dallas from a DC-9 at night.
---