I'm sure you've seen this before.  The special effects people take an explosion and play it backwards, in slow motion.  The result is a whole bunch of disparate, seemingly unrelated, pieces all come together to form the perfect whole.  That's the kind of experience I had with the new album from Trampled by Turtles, Life Is Good On the Open Road.  All the parts came together and the band is suddenly a master of something where they previously excelled at just a piece.
The result is on songs like The Middle and the title track, Trampled sounds less like a speedgrass band and more indie, almost pop.  Think Old Crow Medicine Show or the Avetts.  They knocked a couple of slower ballads, Thank You John Steinbeck and I'm Not There Anymore, out of the park.  I noticed particularly how fiddler Ryan Young is coaxing emotion out of his instrument.
That breadth of material in turn seems to have made the heart-racing tempo Trampled is known for come through as even more of a highlight when it's used.  And used it is on Kelly's Bar, a sounds-autobiographical story about a place in Red Wing, MN.  Same thing for Annihilate and Blood In the Water.  A little less breakneck, but still uptempo is I Went To Hollywood about pursuing one's dreams and arriving a little late.  (Seems like I had the same experience they did at the Rainbow Bar.)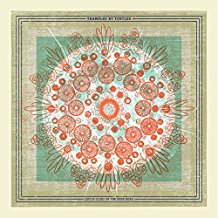 Trampled by Turtles is a group of clearly talented musicians.  They gained a following in no small part because of their ability to play almost inhumanly fast.  Now, with age and wisdom and years of playing together on the road, they've added a large amount of depth and complexity.  So if you're not familiar with Trampled by Turtles, Life Is Good On the Open Road is a great place to start.
---
About the author:
I've actually driven from Tehatchapee to Tonopah. And I've seen Dallas from a DC-9 at night.
---