I'm a sucker for a really good cover song.  The best ones take the same chord progressions and lyrics and convey an entirely different experience.  Think Jimi Hendrix All Along the Watchtower compared to the original Dylan version.  Now turn that around, where you've heard the second version, and now you get the original, lightly produced, acoustic original.  That's the idea behind Dianna Maher's Naked Session projects.  Her first release is a posthumous look at close friend Mark Otis Selby.  Selby is best known for penning hits for the Dixie Chicks, Trisha Yearwood, Keb Mo and Kenny Wayne Shepherd.  Now Maher has highlighted the songwriting genius of Selby.
Let's start with There's Your Trouble.  As a pop-ish, lightly twangy take, it won the Dixie Chicks a Grammy.  Selby's recording has more regret, almost an acoustic rock ballad, with a shining harmonica part.  Tumbleweeds is a brilliant story about a suburban public safety officer "with a badge in his wallet and a bullet-proof vest" who dreams of being a lawman in the wild west.  Regardless of what you grew up to be, we all had those kinds of aspirations as a kid.  Lucinda Sing needs no re-interpretation: it's the pure emotion when you hear a singer that's drawn out your deepest feelings and somehow captured it on their own record.
The best songs on the album are when Selby loses himself in the blues.  Rise Up is practically anthemic and features Kenny Wayne Shepherd in an unrehearsed blues guitar support solo.  Selby penned Shepherd's hit Blue On Black, and here it's an acoustic version with subtle female vocals provided by Selby's wife Tia Sillers, a songwriter in her own right.  Nothing beats More Storms Comin' though.  Lose the 21st century digital recording cleanness and this would drop in a Robert Johnson or Elmore James catalog without a trace.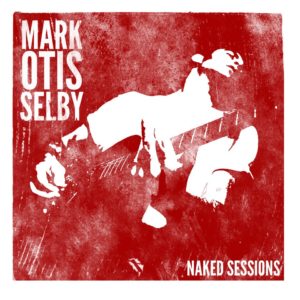 Mark Otis Selby is one of a handful of songwriters who've written number one hits for multiple artists across multiple genres.  We lost him too early.  Naked Sessions takes you forward to the original interpretation of some of Selby's best work and compels you to appreciate the artist behind it all.
---
About the author:
I've actually driven from Tehatchapee to Tonopah. And I've seen Dallas from a DC-9 at night.
---