The best artistic efforts have the ability to hit you on many levels–strikingly beautiful at even the first glance, and then building your appreciation as you peel back the layers and get more and more out of it.  I found that to be the case with the latest record from Austin-based Wood & Wire.  It practically slaps you upside the head with its bluegrass intensity on first listen.  Then, as you put it through its paces, the individual songs draw you in deeper with their stories.
Several of the songs have a protagonist with enough self-awareness to realize that his life isn't going too badly.  The title track talks about having enough money to be "south of rich, but north of despair".  How's that for a description of middle-class?  Just Don't Make 'Em talks about the old-school characters and how doing things the new way don't make them better.  It's done at an almost speedgrass pace that then goes into sort of avant garde jazz with multiple time signatures.  As Good As It Gets is also a snappy piece where the moral of the story is to make the most of things whether you "wake up in the gutter, or a mansion in the sky."
The biggest impact on the album comes from a couple of slower songs.  Texas is a really nice ballad about an old-time outlaw.  Awake In the Wake covers the horrific Memorial Day flood in Wemberley, TX, that left 12 people dead.  The waltz tempo does nothing to make you want to dance as the anxiety and pain shows through with references to the 40-foot wall of water and full grown cypress trees snapping like twigs.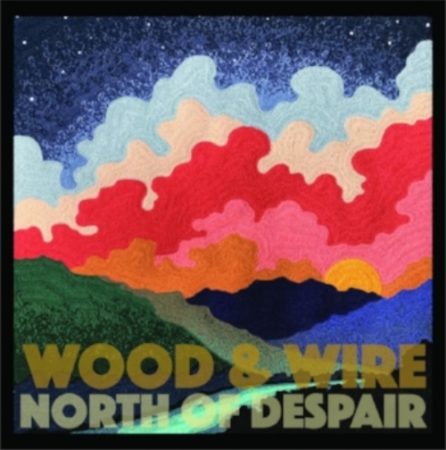 Wood & Wire is composed for 4 of the best individual musicians in the Austin area, and yet here we are at the end of the review and I've barely said a word about that.  All their instrumental skills are in full force across the entirety of North Of Despair.  But it's a great example of the whole being far greater than the sum of its parts.
---
About the author:
I've actually driven from Tehatchapee to Tonopah. And I've seen Dallas from a DC-9 at night.
---