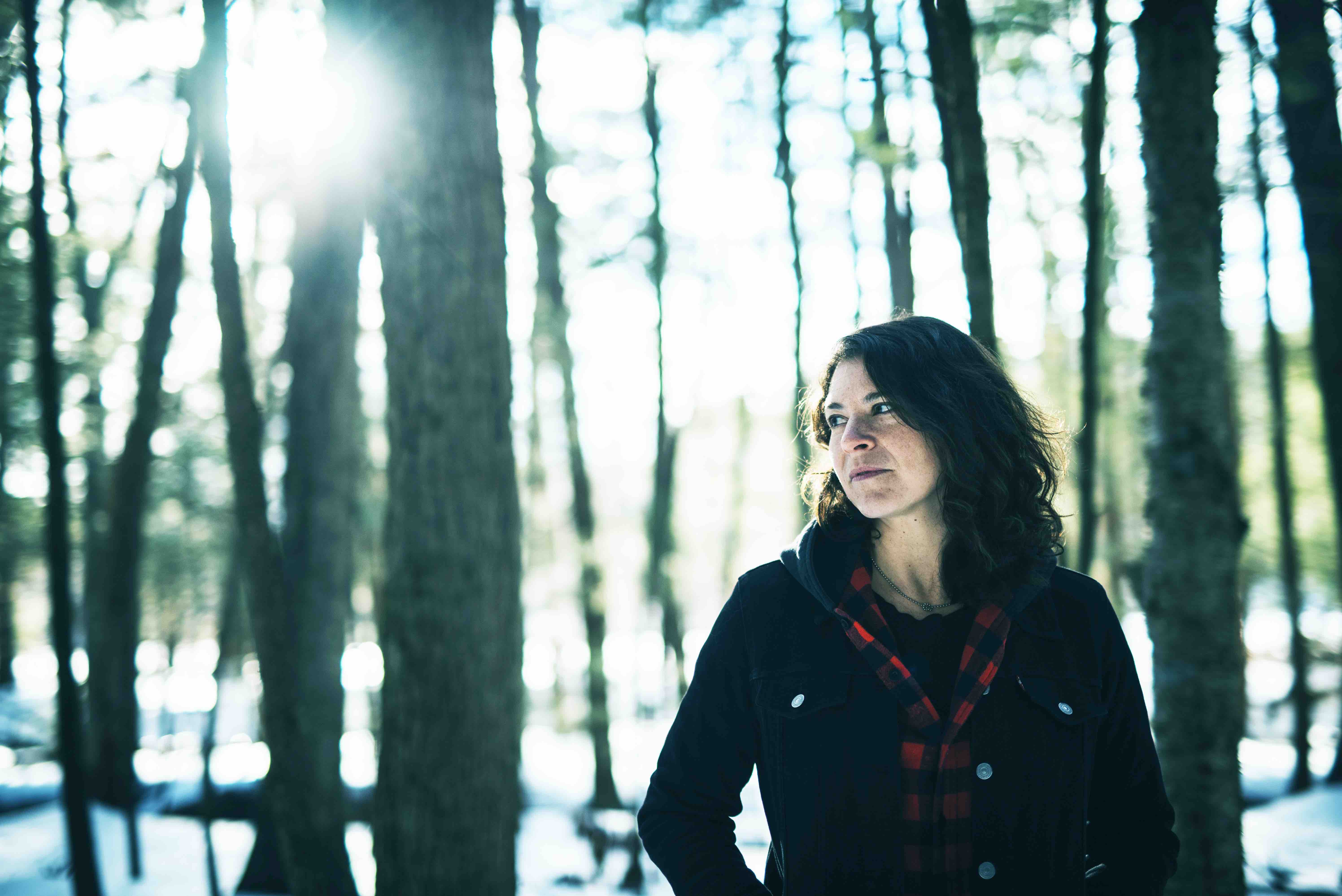 One of the things that most impressed me about Kris Delmhorst's 2017 album The Wild was its evocative and cohesive feel. It was clear that Delmhorst was pursuing a specific vision and captured it brilliantly on the record through both song and performance.
The album's 12 tracks present an enthralling meditation on the passage of time and its impact on one's life and relationships. The arrangements are wonderfully sparse, making the songs intimate and often ominous. It is a compelling artistic statement.
Delmhorst subsequently released a five song EP of outtakes from the album. The songs mostly shared a consistent tone with the songs on The Wild yet weren't included on the album. My curiosity was piqued – what was it about these songs that kept them from making the cut?
So I asked Delmhorst if she'd share her perspective in a paragraph or two. As is wont to happen, I got more than I bargained for with an extended response that was both candid and insightful. Her generous and thoughtful reply included both a perspective into the overall album process and specific details on the individual song decisions.
As Delmhorst notes below, we've returned to an era in music where we focus on singles more than albums. It's a shame as there are some incredible artistic statements being made in the long-playing format. Thankfully, though, there are still artists like Delmhorst who are doing it – and doing it well.
That said, I'm equally pleased that these songs are seeing the light of day. They are, in their own way, something special.
---
KRIS DELMHORST ON THE MAKING OF AN ALBUM… AND THE RESULTING OUTTAKES
The idea of an album is to use a sequence of songs to develop a story, a mood or a series of themes. Choosing songs is a stressful process. You're constantly weighing the merits of each individual song against the integrity and focus of the album as a whole.
For The Wild, we had 18 tracks that we had to winnow down to 12 or less (I feel strongly about records not being too long). My co-producer Jeff Foucault and I went through more iterations of the track list and sequence than I can count. We definitely each had to let go of stuff we wanted to keep (in fact, my esteemed co-producer would like the record to show that he's still not ok with cutting "Alibi").
There are so many factors to balance: record length, the distribution of moods, keys, and feels across the album. You're trying to include as many colors as possible without making the record disjointed, trying to make a record with a coherent feel both sonically and thematically, but not so much so that it's samey. There are always pieces of writing you feel attached to that don't make the cut because the version that came out of the studio didn't quite come together, or songs you love that you're forced to admit don't serve the album as a whole.
And of course the whole time we're torturing ourselves with this process we realize that only a small percentage of listeners will ever experience the album all at once, in sequence, as we intended it. But we do it anyway, because that's how we listen to records, and because we can't help it.
Here's a quick breakdown of the songs on The Wild Outtakes EP and why they didn't make the album:
TOO HIGH
This was the track we labored over the hardest of any of them from this session. There's always a problem child. We mixed it a whole bunch of times, we took things out, we added more things in, but couldn't get around our core issue, which is that the groove takes half the song to gel and get to feeling good. Once that happens, it's pretty cool, but the first verse had just a little bit of awkwardness, like two people in a horse costume. I do think the sequence could have used it but I also knew it would bother me forever, so with a lot of reluctance, we cut it from the lineup. This is one of the risks of tracking live with the whole band in a room; you can end up with tracks that are ALMOST great – but not have the control you'd need to be able to fix it.
ALIBI
We were all excited about this one when we cut it. I remember the band all crowded into my vocal booth after this take and we had a little moment about it. But as we lived into the track more it started to feel a little closed or dense, a little set in its ways. We couldn't find ways to pare it back or let air in. The song was newly written when we went into the studio and so it had a lot of the new-song juju but I became less interested in it as time went on. I still like it fine, but it was always the one I couldn't find a place for in the sequence, which usually means it really doesn't belong at the party.
LAUGHING AT FUNERALS
I like both the song and the track a lot, but it ended up on the cut list because of the way it dragged the center of gravity of the record further towards somberness. There's nothing wrong with a somber record, but I wanted this one to hold light & dark in some kind of balance and including this song kept tipping the scales too much.
VULTURES
We were pretty sure going in that this song wouldn't end up on the record, but we wanted to take a swing at it while we had the band in the studio. I like the garage-y feel of this version a lot. I might make a more fleshed-out version of it at some point – it's a fun song to play with.
IF THIS AIN'T HEAVEN
We all love this track, but it was another one we couldn't get settled into the sequence. The only place it worked at all was as the closing track, but in that position it felt like putting a happy, neat little bow on the record that we weren't psyched about. Also, this song was written several years before the others in the batch we recorded, and it always felt like an outlier in some intangible way.
---
Photo credit: Joe Navas
---
About the author:
Mild-mannered corporate executive by day, excitable Twangville denizen by night.
---