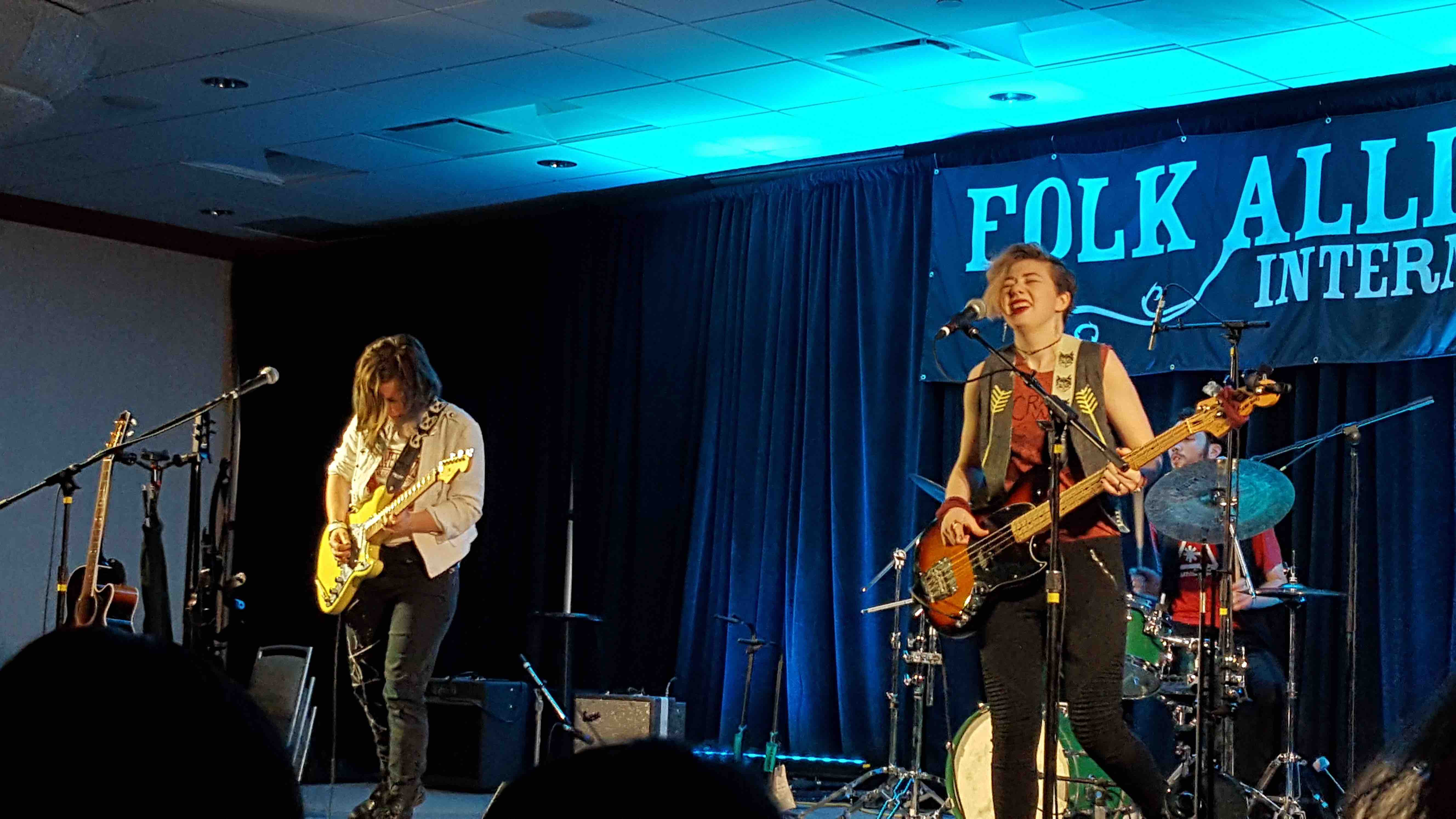 The Accidentals
I first saw this young trio from Michigan at Folk Alliance a few years ago. They were certainly talented then but several more years of writing and performing have propelled them into another musical stratosphere. I caught them several times — at least once a day — during the course of the conference, an accomplishment made easier given that they performed more than 18 sets over four days. It's hard to say what was more impressive – the breadth and depth of their songwriting or their musicianship (founders Savannah Buist and Katie Larson played a multitude of stringed instruments with mastery). They will undoubtedly be one of music's leading lights for years to come.
---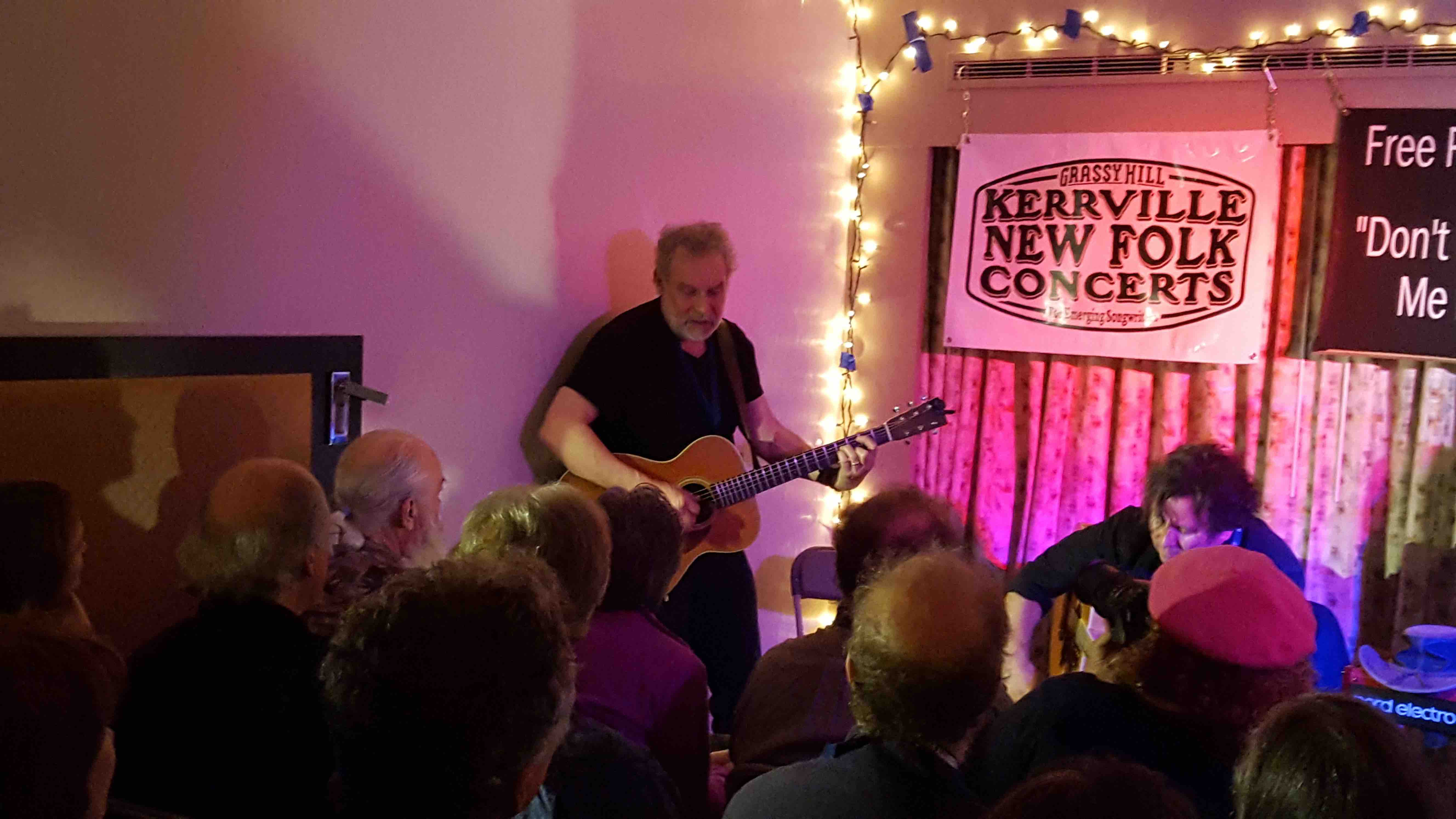 John Gorka
I've known Gorka by reputation for years but have never spent time with his music, let alone seen him perform. Let's just say that I've got some catching up to do. He matches a wry sense of humor with profound emotional depth. He is a folk singer in the truest tradition, adeptly capturing human emotions one minute and offering insightful social commentary the next.
---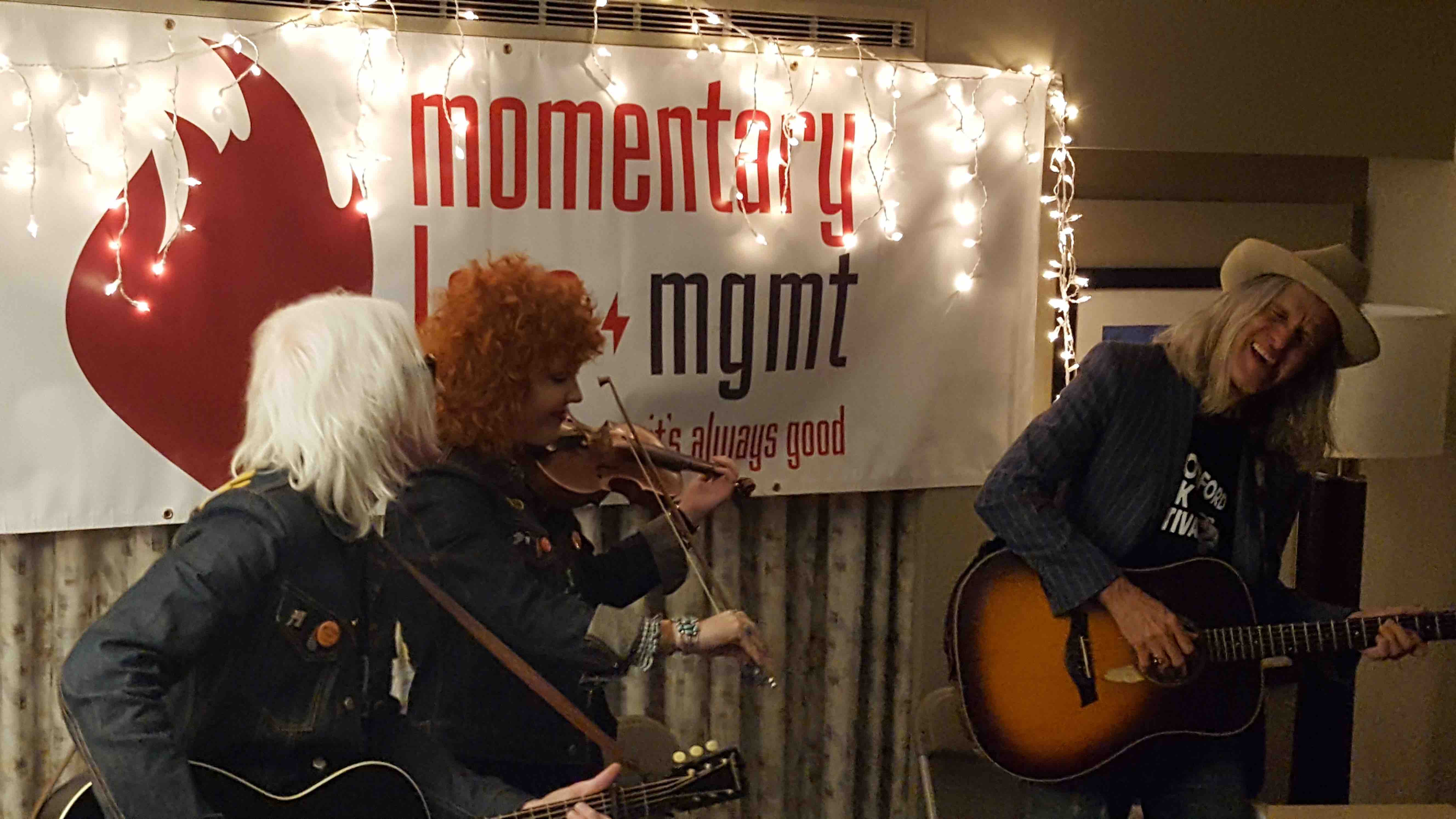 Steve Poltz
Steve Poltz is something of a Folk Alliance institution and is consistently one of the most entertaining performers at the conference. His stories often rival his songs, no mean feat to be sure. For one particularly late night set he recruited the Mastersons to sit in. The duo added their musical talents while even as they joined with the crowd in enjoying Poltz's manic and infectious energy.
---
The Mastersons
Speaking of the Mastersons, they performed several wonderful sets of their own, leaning heavily on last year's impressive Transient Lullaby. This husband and wife duo are tremendous musicians (Chris on guitar and Eleanor on fiddle) as well as extremely talented songwriters.
---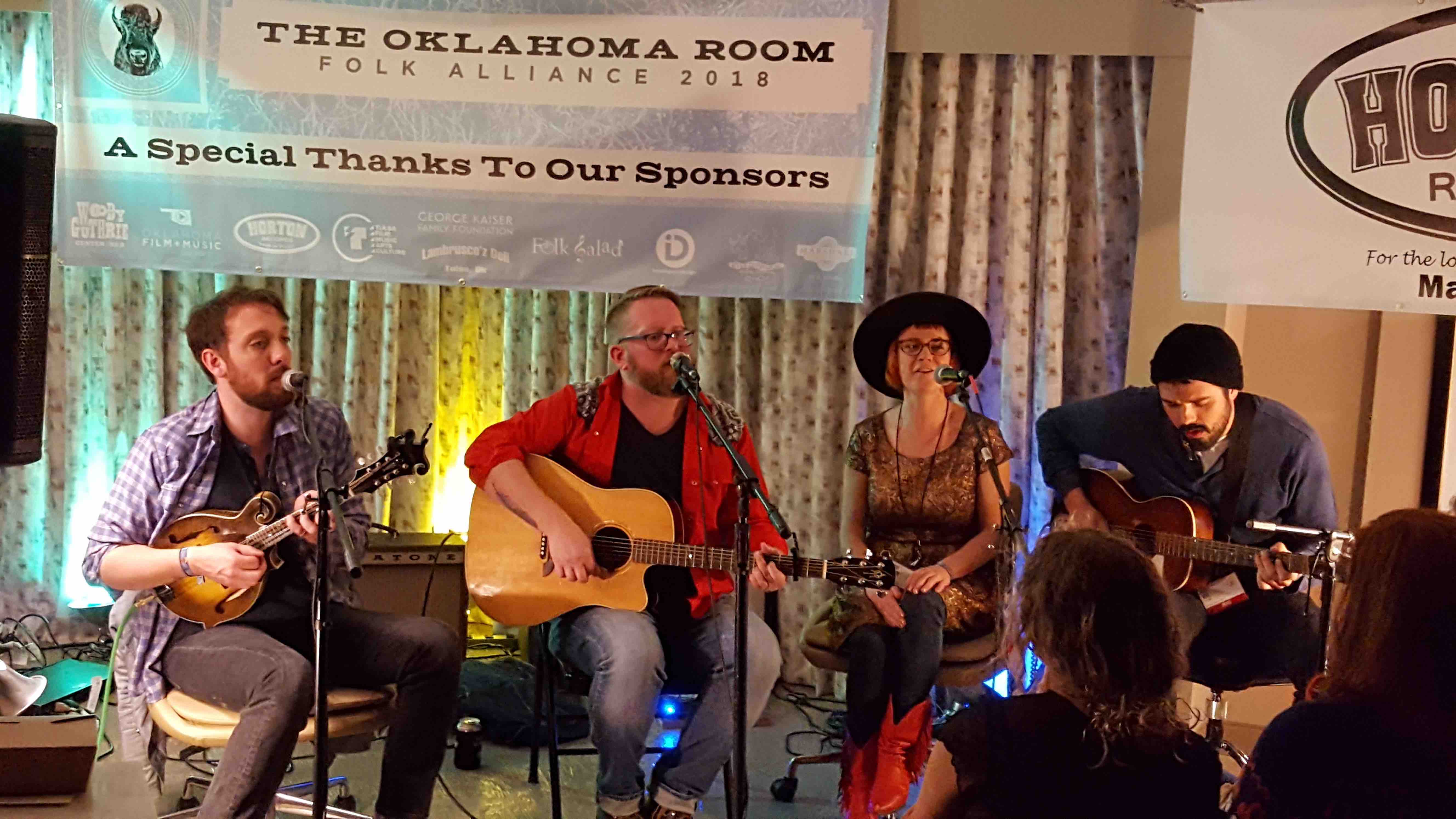 Erik the Viking and Jacob Tovar
The Oklahoma Room was one of my favorites of the conference, more for the new artists that I discovered than the old favorites like Joe Purdy that showcased there. Two highlights were the old school country stylings of Jacob Tovar and the melodic Americana of Erik the Viking (pictured).
---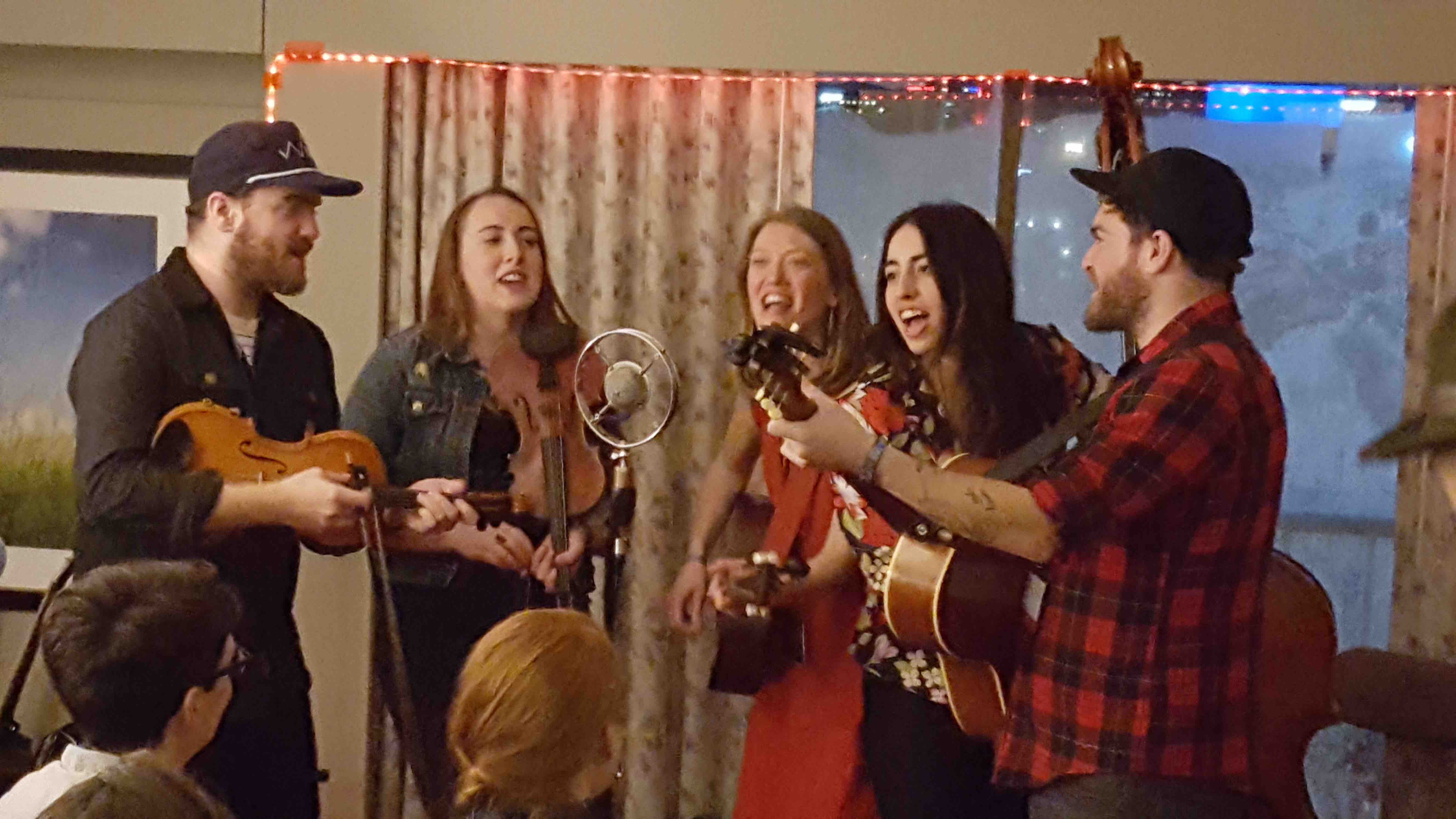 Artists in the Round
Folk Alliance is, first and foremost, a conference for musicians. Part of the joy for many performers is the opportunity to spend time with their fellow troubadours. Some of the most special conference moments were the collaborations that occurred, most notably when artists performed in the round. John Gorka playing guitar alongside Grant-Lee Phillips. Anthony DaCosta adding guitar to Jaimee Harris and John Blek (who DaCosta didn't know; Blek just encouraged him to "play something dirty"). Greg Klyma performing with Susan Cattaneo (and vice-versa). Lula Wiles harmonizing brilliantly with the Brother Brothers and Kim Taylor (and many others, I'm sure). (Lula Wiles and the Brother Brothers pictured above.)
---
About the author:
Mild-mannered corporate executive by day, excitable Twangville denizen by night.
---