Every fall, The Americana Music Association gathers members, artists and music fans together in Nashville for its annual conference. Starting with the annual Americana Music Awards and continuing through four days of showcases and panel discussions, it is a tremendous celebration of Americana music. Here are but a few of my favorite performers and performances from the conference.
---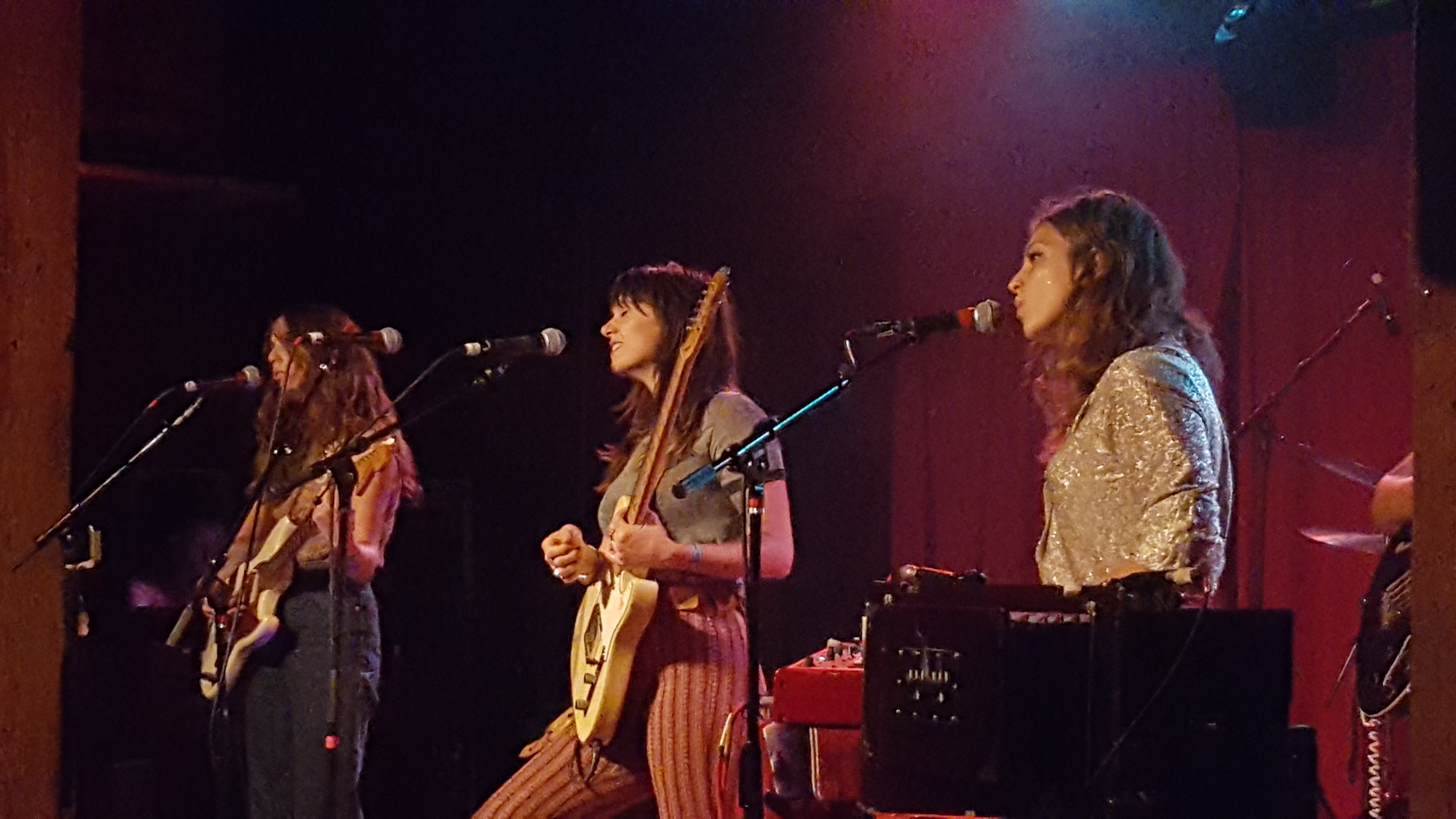 THE WILD REEDS
The Wild Reeds did their best to erase the mellow acoustic memory I have of my first encounter with them, dating back to the Folk Alliance conference a few years ago. At the Americana conference, they clearly came to rock. And damn did they rock.
Front women Kinsey Lee, Sharon Silva and Mackenzie Howe delivered a bruising live performance softened only by their incredible harmonies. The three frequently swapped instruments, further demonstrating their musical prowess. The exclamation point to their set was a blistering double guitar solo that culminated with Silva throwing herself onto her back as it roared to a conclusion.
---
DAVID RAMIREZ
Ramirez chose to focus his Americana showcase on We're Not Going Anywhere, his fine new album. Ramirez is stepping beyond his historical acoustic leanings into full rock band glory.
The stand-out was the intense and political "Stone Age." "We've been trying like hell to figure out how to play it live.  You people are the first to hear it," he said by way of introduction. Accompanied by a snippet of Woody Guthrie's "This Land Is Your Land," it's quite clear that they've got it figured out.
---
THE TEXAS GENTLEMEN
I unintentionally saved one of the best sets of the conference for last. There's a reason that the Texas Gentlemen have become the go-to band for artists ranging from Kris Kristofferson to Leon Bridges to Nikki Lane. The Gentlemen can play – a musical collective in the vein of the Wrecking Crew or the Swampers.
As they embark on their own career (having just released their debut album TX Jelly), the Gentlemen are stepping up their game. "This is our third show of the day, we're gonna leave it all on the court," said keyboardist Daniel Creamer as he strapped on an electric guitar. And that they did, closing out with a set that conjured to mind the sound that would have emerged if the legendary The Band were playing a Texas roadhouse.
---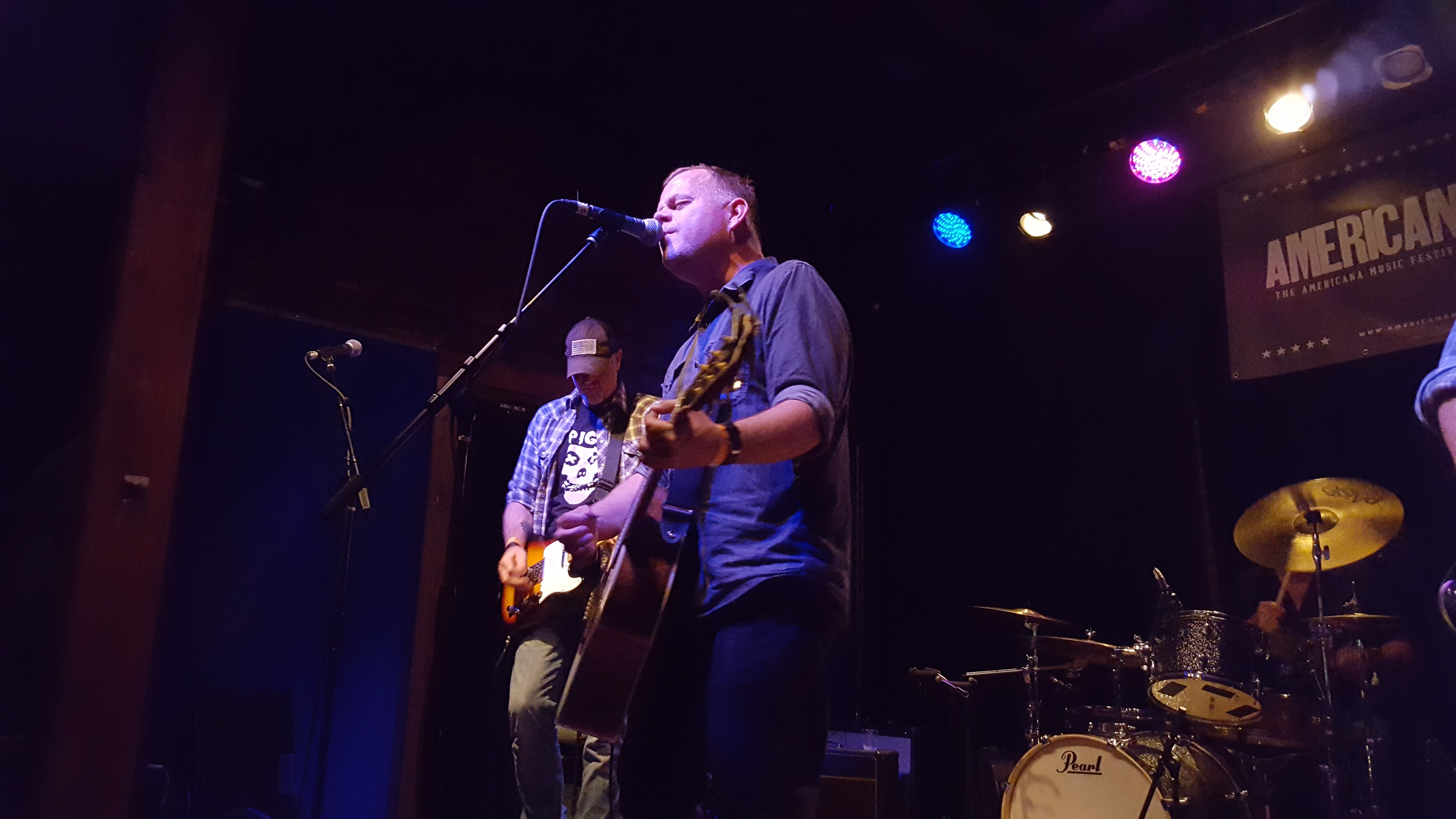 MATTHEW RYAN
Ryan tends to tour solo (the economics of touring with a band can be daunting) so his full band showcase was a must-see. Alas the quartet became a trio when the guitarist encountered serious technical problems. That hardly slowed the momentum, however, as the rest of the band kept right on rocking through a set that documented the depth and splendor of Ryan's catalog. Across songs both old and new, his songs have an intensity that is both visceral and beautiful.
---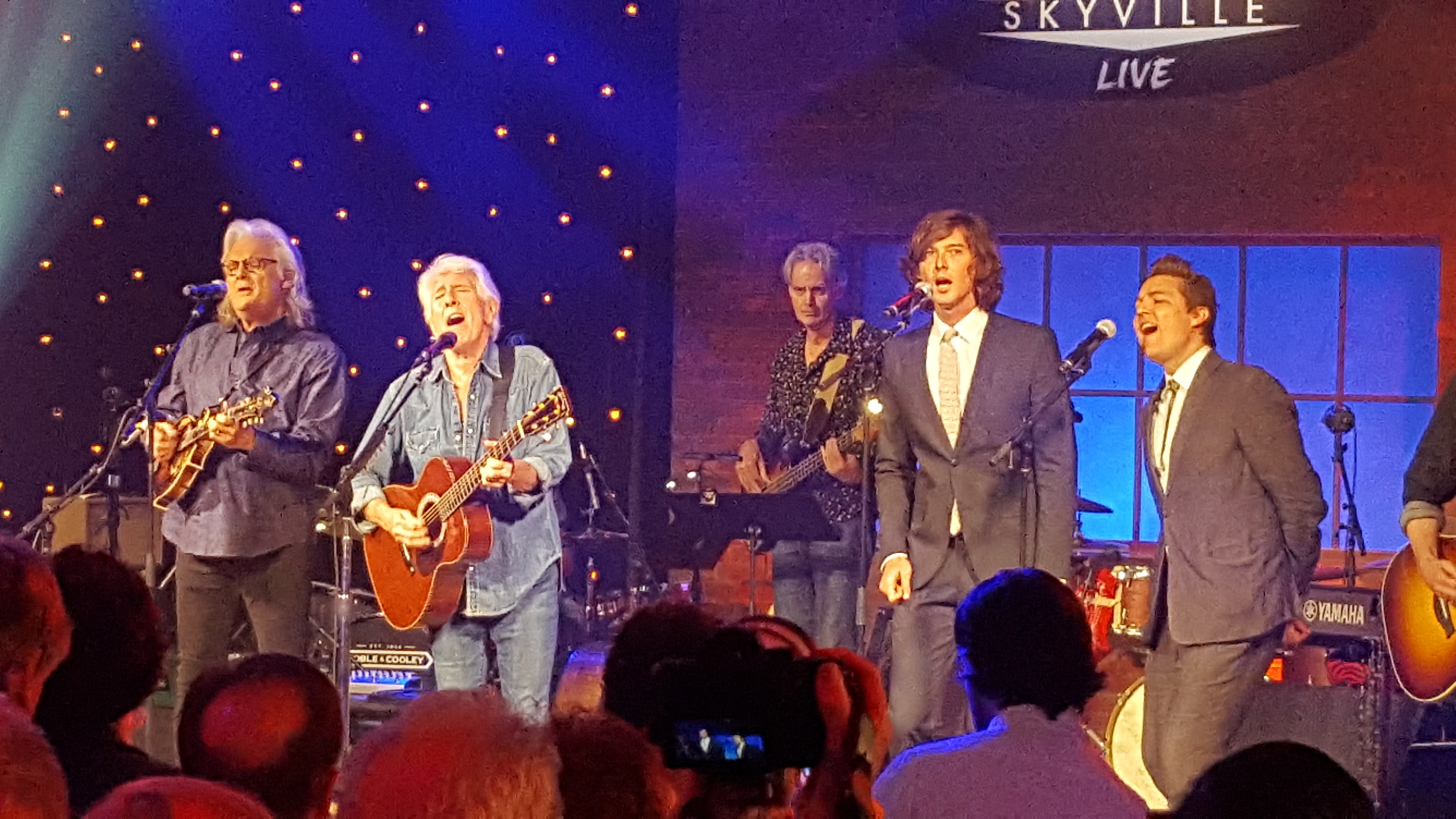 GRAHAM NASH AND FRIENDS
One of the exciting things about any festival is the collaborations that take place among musical friends and admirers. Americana Awards Honoree Graham Nash invited a multi-generational group — including The River Whyless, The Milk Carton Kids and the Secret Sisters, not to mention Ricky Scaggs and Lee Ann Womack — to join him for a magical musical tour through his illustrious catalog. The artists performed both with and without Nash, spectacular performances one and all.
---
BRIAN WRIGHT
Brian Wright has built his reputation over the past several years, at least with me, as a standout guitar-slinging sideman. He's logged many a mile with the likes of The Milk Carton Kids, Joe Purdy and, most recently, Aaron Lee Tasjan. Hence it was a marvelous discovery to hear Wright showcase some of his own music at an afternoon party. Backed by a full band, he tore through a set of songs that were rooted in country but had a healthy rock edge. The confident twang in his voice only added to the outlaw country authenticity.
---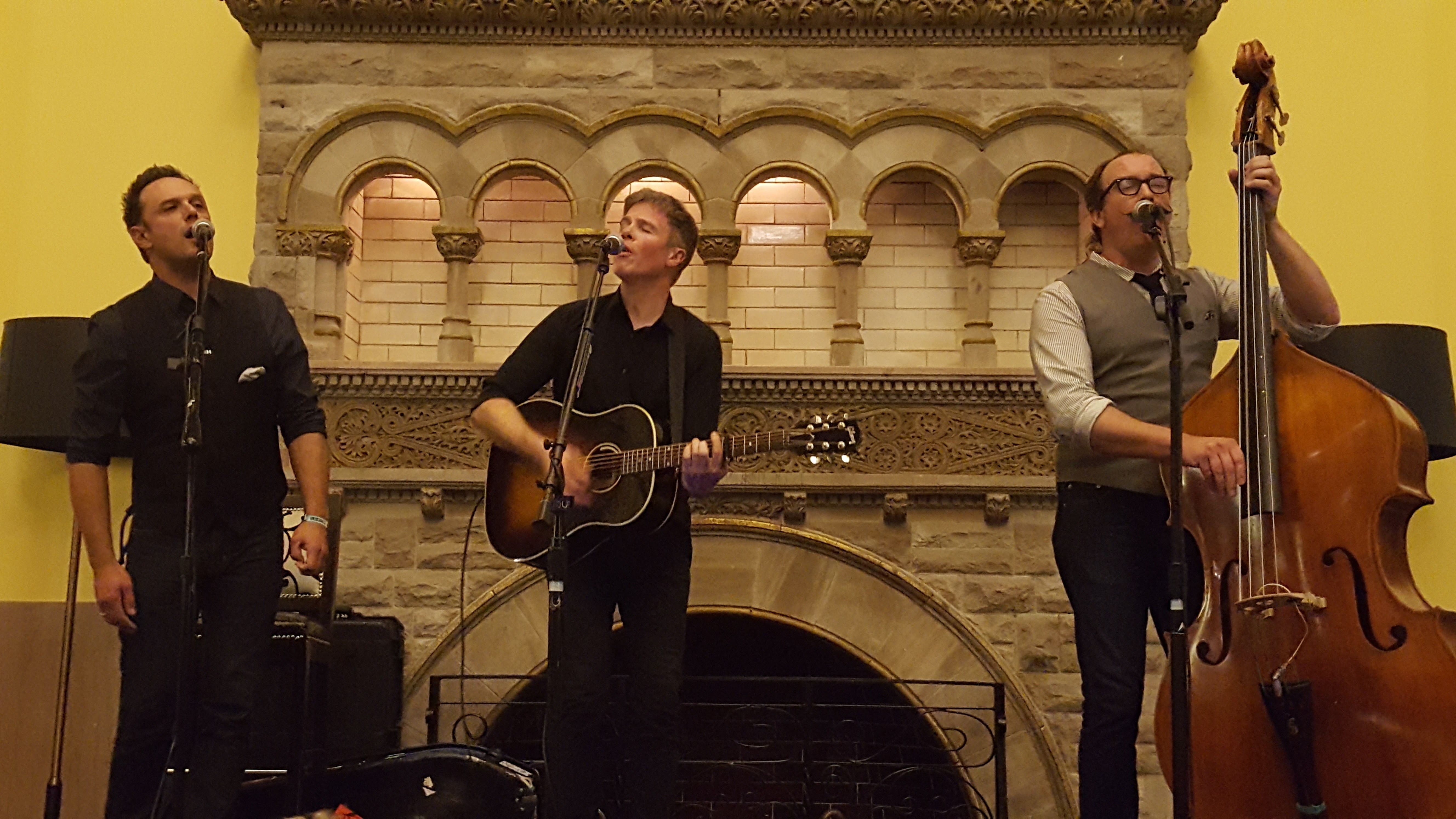 JOSH RITTER
Ritter and bassist Zachariah Hickman set up shop in the lobby of the Union Station Hotel to showcase Gathering, Ritter's newly release album. The setting was actually much better than it sounds. The acoustics were pristine, sending the ballads floating and the rest of the songs reverberating around the room.
---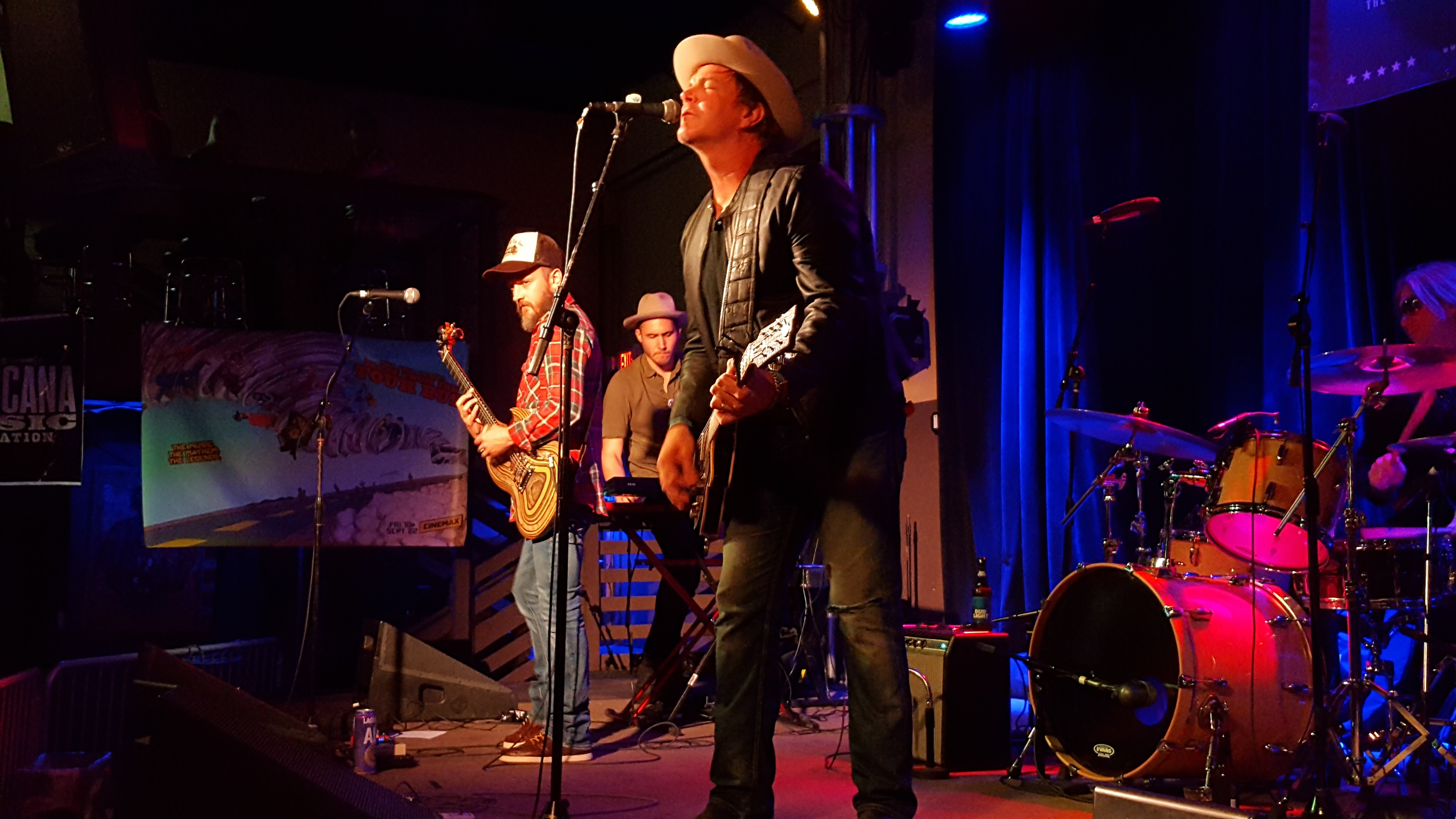 JACK INGRAM
As much as I enjoyed Ingram's last album, it's a bit of a red herring when compared to his live shows. The songs may be country but the performance is all rock, with Ingram slinging an electric guitar in all directions for most of the show.
---
About the author:
Mild-mannered corporate executive by day, excitable Twangville denizen by night.
---