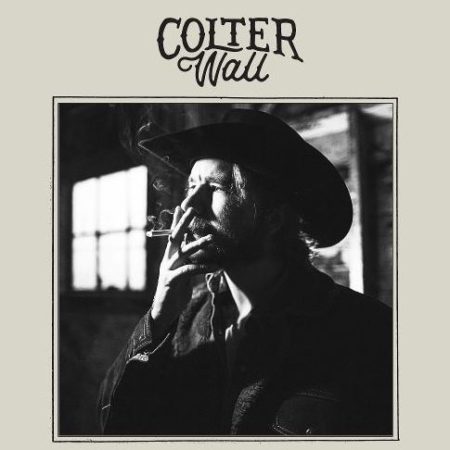 Some of my favorite songwriters are storytellers. Even better are the ones that leave the endings a bit open so you can come to your own conclusions about the ending. Damien Jurado does this brilliantly, as does Neil Young. You can get lost in a song and see the characters as if reading a 300 page novel.
Townes Van Zandt did it well too, and it seems his newest disciple is Colter Wall…and he has done his homework. From his finger picking style to his haunting narratives (and his cover of a Townes song), you can hear his hero's influence. But when he opens his mouth, you tend to picture a young Johnny Cash instead of Townes' trembling tenor.
After living with this disc on repeat for the last few weeks, there aren't any bad tunes, but my favorites tend to be "Bald Butte", "Motorcycle", and "Thirteen Silver Dollars" and I'd throw in "Me and Big Dave" for good measure, as the latter had be imagining the movies The Big Lebowski and O Brother Where Art Thou? simultaneously.
Props to Dave Cobb for not overproducing this one and focusing on the songs and giving them the stripped down instrumentation they deserve to shine. Wall's debut self-titled release will no doubt be in most twangers' Top Ten at the end of this year.
RIYL: no-goods, Thunderbird wine, clean water
---
About the author:
To change this standard text, you have to enter some information about your self in the
Dashboard
->
Users
->
Your Profile
box.
---