Aptly named, Andrew Combs new record, "Canyons of My Mind" is a record about wide open spaces and sounds. Sometimes slow, sometimes with horns, the songs move in and around these open spaces lyrically and musically. Andrew Combs crooning country voice and classic country-rock sound provide the colors for a an expansive new record.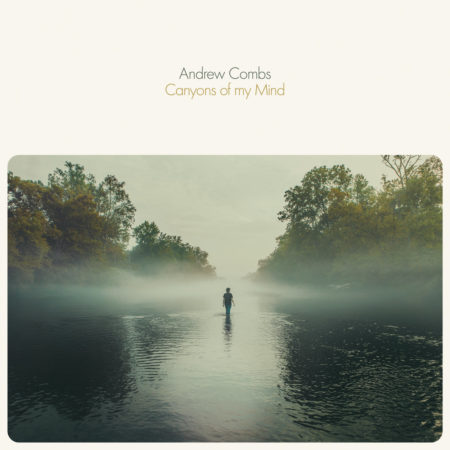 Opening track, "Heart of Wonder," find Combs opening up his singing with long notes in open spaces. This track even dips into an extended sax solo. I often find these diversions to be a bit distracting in a country-rock setting, but this track pulls it off.
The lushness and Combs falsetto voice really come to the fore on "Dirty Rain." The strings feel a little overbearing at times. Combs has a beautiful voice and does not shy away from the upper octaves of his range.
The most natural sound of Combs comes out on his track "Rose Colored Blues." It's got that combination of honky-tonk piano and layered guitars that plays to Combs' strengths. The pedal steel and more subtle strings accentuate the traveling narrative of the song. It's about a man rambling on by himself. It's the classic sound of Combs that would feel at home on 70s AM radio.
Combs was not content to stay in that vein. He slows it down and then uses "Better Way" to shave off the country elements and work with a more rocking palette. The guitars are a little dirtier as Combs sings to his "Christina." Not too shabby to sneak that into the mix.
"Lauralee" and "Hazel" are two other odes to special women. "Hazel" is the more delicate acoustic picked number. "Lauralee" brings drums and strings into the mix. Both of them bring keep Andrew Combs vocals at the center.
Combs has a balanced album. Some of the tracks start slow but the guitar work and vocals center the album. Combs seems to be pushing more into rock while maintaining his romantic side. The songs still demand the same craft as he continues to grow as an artist.
---
About the author:
Jeff is a teacher in the Boston area. When not buried correcting papers, Jeff can be found plucking various stringed instruments and listening to all types of americana music.
---