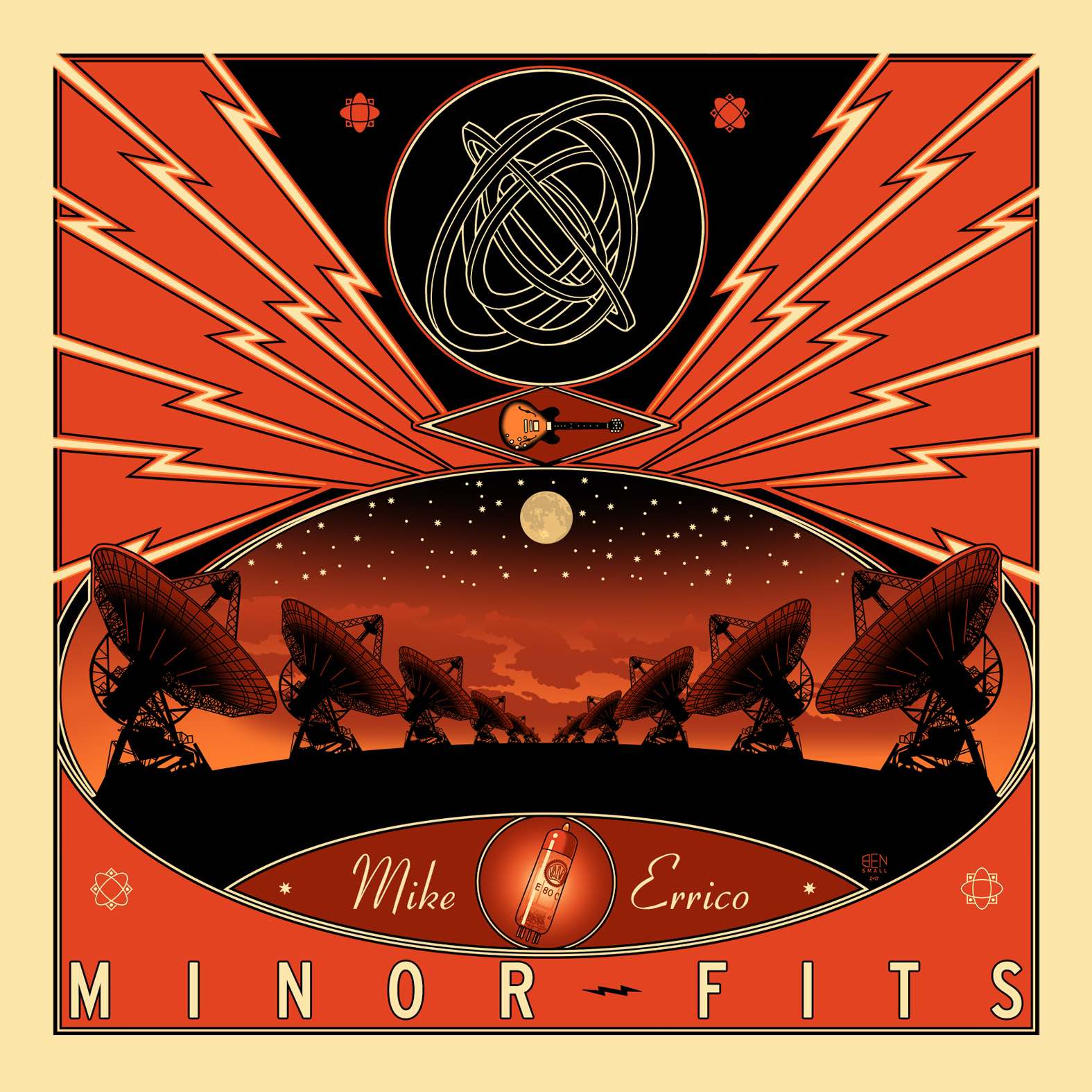 I still remember, and have previously written about, my introduction to Mike Errico. I, along with a room full of holiday revelers, were relegated to a stunned silence as Errico performed solo with his acoustic guitar at a NYC show. With one song, Errico secured a spot on my top ten list of concert experiences. Even better, it was a welcome introduction to an artist whose music has become a staple of my collection.
For the past several years, however, Errico had me a bit worried as he turned his attention to teaching the songwriting craft at NYU (as well as Yale and Wesleyan. I suppose a glass half-full point-of-view would speak to the new generation of songwriters that he was helping shape. But that half empty glass had me craving some new music from his own pen and guitar.
My patience (well, really lack thereof) has been rewarded. On 27 June Errico is poised to release Minor Fits, his first release since 2011's Wander Away. I expect that I'll talk further about the new album down the road, but for now I'll say that it captures all that I appreciate in Errico's music. The entrancing and oft solemn quality of his early work mixed with the electric guitar fueled passion of his later output, all coupled with clever wordplay that can be both incisive and biting.
Twangville is beyond thrilled to premiere "My Sinking Ship," the first single from Minor Fits. The song finds him at his brooding best, with ominous musical clouds juxtaposed with the delicate richness of his voice.
The song, according to Errico, draws inspiration from both the late Chris Whitley and time spent with a newly acquired baritone guitar. He humorously, although somewhat accurately, describes Whitley as "Hozier lost in the desert for weeks with nothing but drugs and a mystically refilling canteen of water."
He continues,
I picture the song sung at the doorjamb of a motel, between two people who just did what they should not have done. Actually, it's worse: they just did something they should have done all along, and now they've really screwed up, because now they know how right it was, and there's not much they can do about it. Now all they can do is keep a secret, hold back the flood, and hope their time might come back around. Until then, they wait, maybe forever.
Errico will be celebrating the single's release with a show next Thursday, April 27th at the Rockwood Music Hall in NYC (tickets). I can't be there, but you should.
For those impatient souls like me, Errico will be sharing the individual tracks from Minor Fits in the weeks leading up the album's proper release. You can get in on the action, which includes extended stories behind the songs, here.
---
About the author:
Mild-mannered corporate executive by day, excitable Twangville denizen by night.
---