What is it about electricity that so irritates the traditional folk music crowd?  Dylan practically caused a riot back in 1965 when he plugged in at Newport.  The acoustic crowd wanted nothing to do with Fairport Convention or It's A Beautiful Day when they displayed some rock and roll showmanship and musical direction.  As late as the last decade ('05 or '06, my memory, you know…) there were murmurs and raised eyebrows in the crowd near me when Grace Potter's crew started rolling a Marshall stack on stage at the Rocky Mountain Folks Fest.  In that fine lineage of electric folk/rock, you can fin Beth Bombara's latest release, Map & No Direction.
About half of the record plays to Beth's experience as touring musician playing guitar for others.  I Tried (Too Late) is as much rock as folk, while When I Woke leans more to the folk side of things, but still features Beth on a solid body 6-string.  Made For Now is more up-tempo and the pop-iest tune in the collection.
The rest of the album leans more to the acoustic side of things.  The title track really takes advantage of Bombara's soaring vocals and is what really yelled that comparison to the 70's super groups.  The Dylan composition, Blind Willie McTell takes things in a blues direction, both lyrically and sonically.  Likewise, Sweet Time and What We're Giving show off the sultry, velvety edge Bombara can enlist that takes what might have been ordinary and makes it a head turner.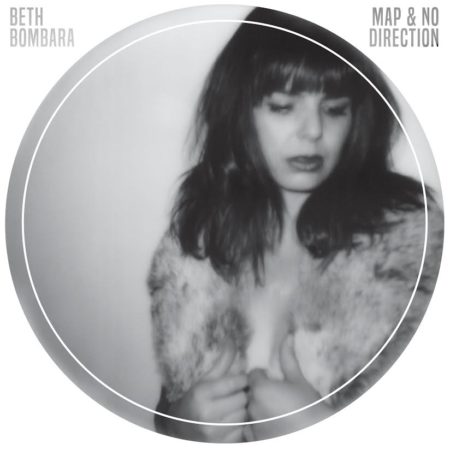 Beth was one my best discoveries at this year's Folk Alliance International festival.  She had an average sized room packed to SRO with people waiting to get in as the text messages flew for others to join what their friends had just stumbled across.  She has such a great vocal sound along with her road-hardened guitar skills that make me think you're going to hear more of her in the future.
---
About the author:
I've actually driven from Tehatchapee to Tonopah. And I've seen Dallas from a DC-9 at night.
---