In 1954 Ray Charles took a gospel song, My Jesus Is All the World To Me, mixed in some R&B, and made it into a decidedly secular song, I Got A Woman.  Soul music was born.  Like all musical styles, soul music has morphed and evolved into something that's a lot more popular, but along the way has lost the passion and fervency that Charles captured.  On their second full length effort, Sea Of Noise, lead singer Paul Janeway and his Muscle Shoals compatriots, the Broken Bones, have taken soul back to its roots.

The album opens with Crumbling Light Posts (and revisits it in the middle and end), a reference to being the remaining ray of hope and sense in the sea of noise that surrounds us.  Sanctify touches on that theme again and builds to a finish that's almost anthemic.  Midnight On Earth also builds to the end, this time a screaming trumpet-heavy chorus that would have been at home in the 70's.  That same era resonates in Waves, with a Motown beat and falsetto vocals.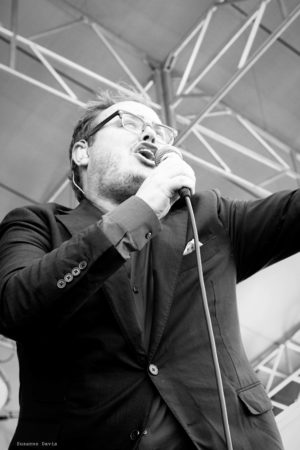 For something a little closer to the group's earlier work, you'll like Burning Rome, a classic slow dance tune that could have oozed from the walls of Fame Studios.  Tears In the Diamond is more energetic and gives you the full-on Janeway vocal hit.  At the other end of the tempo spectrum, Is It Me is a gospel folk number that asks, "is it hell, is it hot, or is is me?"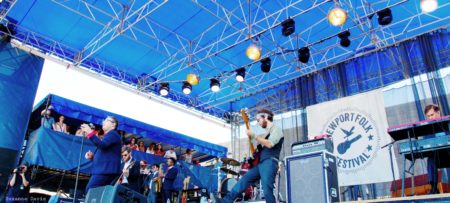 While the live SPTBB show injects a healthy dose of horns to most songs, Sea Of Noise sometimes uses a string section to give some darkness and texture you just don't get with brass.  Recorded in Memphis by a veteran of Stax Records, it's yet another layer of complexity that leaves you wanting more.  With brass and strings, a Muscle Shoals rhythm section, and the raw emotion of Janeway's voice, you might think this record could be over the top.  In this case, too much is just enough.  Can I get an amen?
---
About the author:
I've actually driven from Tehatchapee to Tonopah. And I've seen Dallas from a DC-9 at night.
---