Every once in awhile, there is an artist whose album is so anticipated by the Twangville Posse that a couple of us pile on for a team review. Session Americana, who has just released a new album called Great Shakes sits firmly in that category.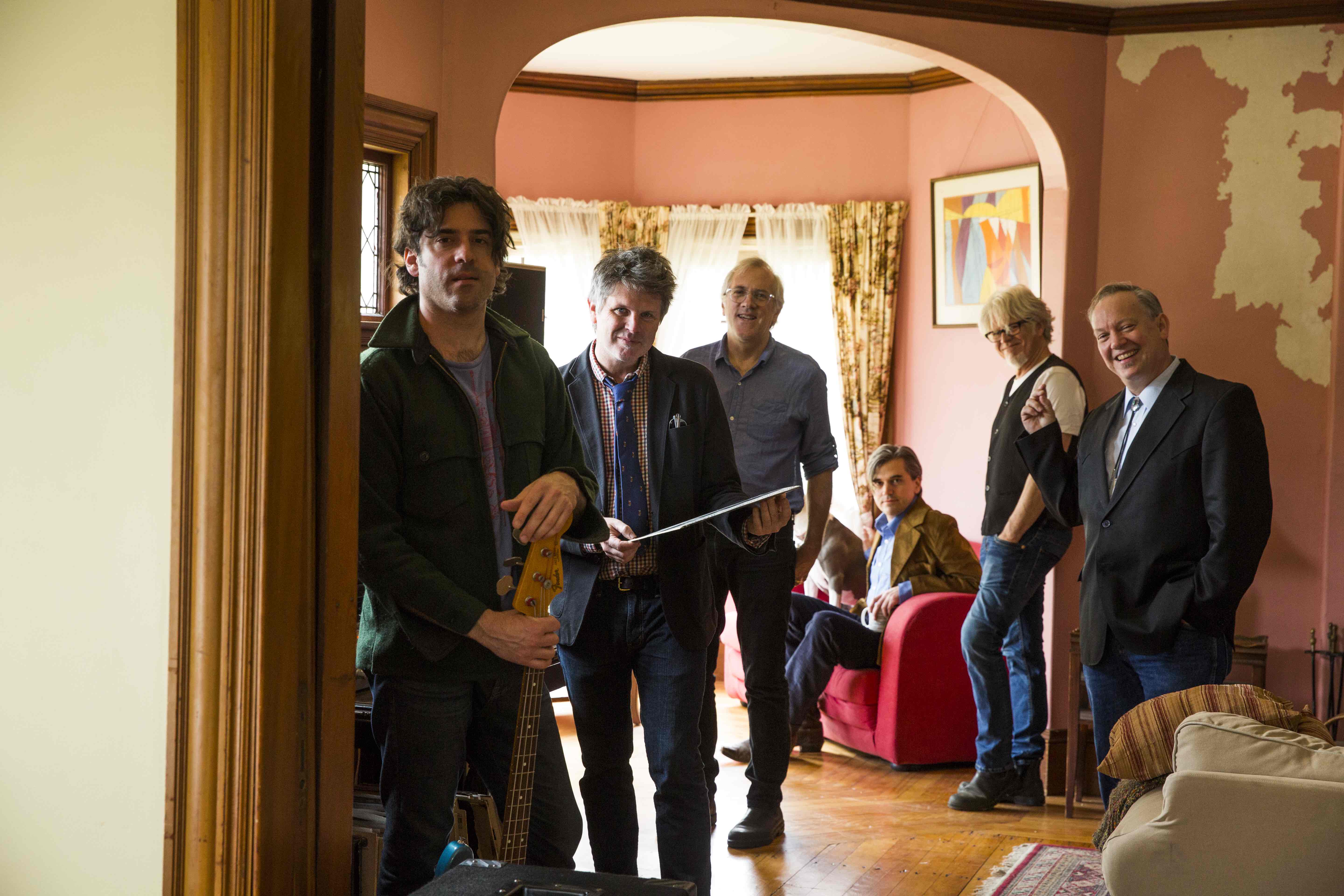 ---
MAYER'S TAKE
Session Americana stretch out on their latest album. The group has long benefited from multiple songwriters – with five of them contributing to Great Shakes – who each bring a distinct voice to the group even as they remain true to their acoustic-based Americana sound.
In recent years, however, some of their more interesting live moments have come courtesy of Jefferson Hamer's electric guitar. Not surprisingly, it gives their songs extra bite and a rocking edge. The band embraces the instrument – and somewhat – electrified sound by inviting Hamer and his guitar into the studio when they recorded their latest album. In some cases it is the dominant instrument, giving an ominous edge to songs like "Helena" while elsewhere, such as "Big Mill in Bogalusa," it subtly contributes extra texture to the band's acoustic sound.
Great Shakes, more so than previous outings, plays up the group's pop sensibilities. Several tracks, "Tired Blue Shirt" in particular, have a melodic complexity that pushes beyond tradition folk and country. Of course this isn't so surprising given the band's penchant for throwing Prince and Beastie Boys covers, to name just a few, into their live sets.
The songs themselves are a diverse affair, again reflective of the multiple songwriters contributing to the mix. There are richly detailed stories of the South a la The Band alongside (more situational) explorations of love gone right and wrong. In the former category are "Mississippi Mud", which opens with a question "did you ever hear the story of the Army Corp versus the Mississippi mud?" In the latter category are the desperate longing of "Helena" and the reflective "One Good Rain," which finds Dinty Child counseling, "One good rain is all it takes to break the dam that love can make."
Great Shakes is a yet another satisfying addition to the group's catalog as they, well, go eclectic.
---
SHAWN'S TAKE
One of the entertaining things about seeing Session Americana live is to marvel at how many people and instruments they can pack around their little table. Then they start passing the instruments around and it's anybody's guess about what's next on the set list. So as soon as I started listening to their latest album, Great Shakes, I started wondering which ones will become mainstays in the live show.
"Big Mill In Bogalusa" makes my short list. A tale of heading south to escape the cold, it has a funky, swampy feel that fits well with the destination of a mill town in Louisiana. From the same part of the country comes the never-ending story of the Army Corps of Engineers versus the river, "Mississippi Mud," with a kind of Southern rock vibe. The first song I've ever heard to make mention of Leland Stanford comes from the opposite coast in "Great Western Rail." For something a little different, feedback harmonica provides some tension to the sadness of "Tired Blue Shirt."
As always, the Americana collective from Boston delivers a set of stories and their trademark harmonies to great effect. And to hear the songs taken to their heights, you really need to go see them live if they get to your town.
---
About the author:
Mild-mannered corporate executive by day, excitable Twangville denizen by night.
---