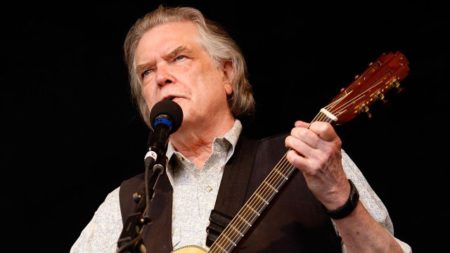 As soon as I heard about the passing of the iconic troubadour, Guy Clark, one song popped in my mind, "Stuff that Works". On that song he sings "Stuff that works. Stuff that holds up … Stuff that's real and stuff you feel. The kind of stuff you reach for when you fall". Nothing else needs to be said. His music was the real stuff, to the point that many great songwriters covered his music. He was a songwriter to songwriters until the end. Listening to Guy Clark, especially live, you realized how deeply rooted his music was in his soul. He was a lyrical craftsman. Eventually he started building guitars in his basement. How fitting is it that someone who created such brilliant poetry, also created the instruments that put those poems to music.The stories and characters that permeated his catalog are ones that stick with you and show up like ghosts in your mind, putting life in context. Once you heard Guy Clark sing a song, especially when contextualized in a live show, it would never go away. He had the gift of making songs that were not only part of him, but also a part of everyone that heard them. We can all take comfort that his songs will live on even though he is gone. Stuff that holds up for sure.
On "Desperadoes Waiting for a Train" he makes a reference to death as "the son of a bitch is coming". As he one day will for all of us, the SOB came for Guy, but he only got his body. Everything that was Guy Clark is, and always will be, alive in the many people touched by his songs.
Take a listen to him sing his favorite song:
---
About the author:
Chip and his family live in Birmingham, AL. Roll Tide!
---