The sound layers over on top of itself, with a decay that maps to the composition of the woods. Rocky outcroppings keep the sustain going, while thick hardwood forests mute it as surely as a blanket.  It's tone reflects the excitement and urgency as it builds to what seems an inevitable conclusion, and yet just as suddenly it can become a cacophony of confusion.  That's the sound of hounds on the hunt, and it's the basis for the title track of the latest album from California bluegrass legend, Kathy Kallick.  Foxhounds takes it's particular title from an evening Kallick got to spend with Bill Monroe on his porch listening to one of the inspirations for his sound.
The record covers the full gamut of traditional bluegrass music.  Kallick's band get showcased on nearly every cut, but especially the instrumental Don't Let Your Deal Go Down, Roscoe, and Kentucky Mandolin, where everyone gets a chance to stretch out.
My favorites on the album, though, tend to feature Kallick on vocal and are mostly slower waltz and folky tunes.  So Danged Lonesome comes across as just exactly that.  Longest Day Of the Year recounts a summer solstice day in Alaska.  In Texas adds something I can't put my finger on, but 10 seconds into the story of Kathy's daughter's trip to Texas you're centered somewhere between Austin and San Antonio.  She also knocks a cover of Richard Thompson's Tear Stained Letter out of the park.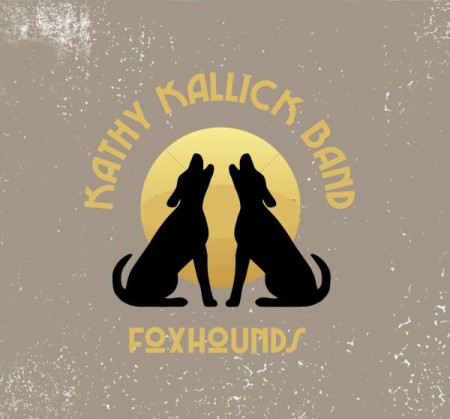 I'm normally a bigger fan of the more progressive and indie spins on bluegrass than the old timey or high lonesome sound.  But I found Foxhounds taking me back to summers decades past when I was first discovering bluegrass and how enthralled I was with the dynamic nature of the music.  Just like Muddy Waters and Howlin' Wolf begat rock and roll, this is the music that led to so much of what we love about Americana today.  You should give Foxhounds a listen.
---
About the author:
I've actually driven from Tehatchapee to Tonopah. And I've seen Dallas from a DC-9 at night.
---