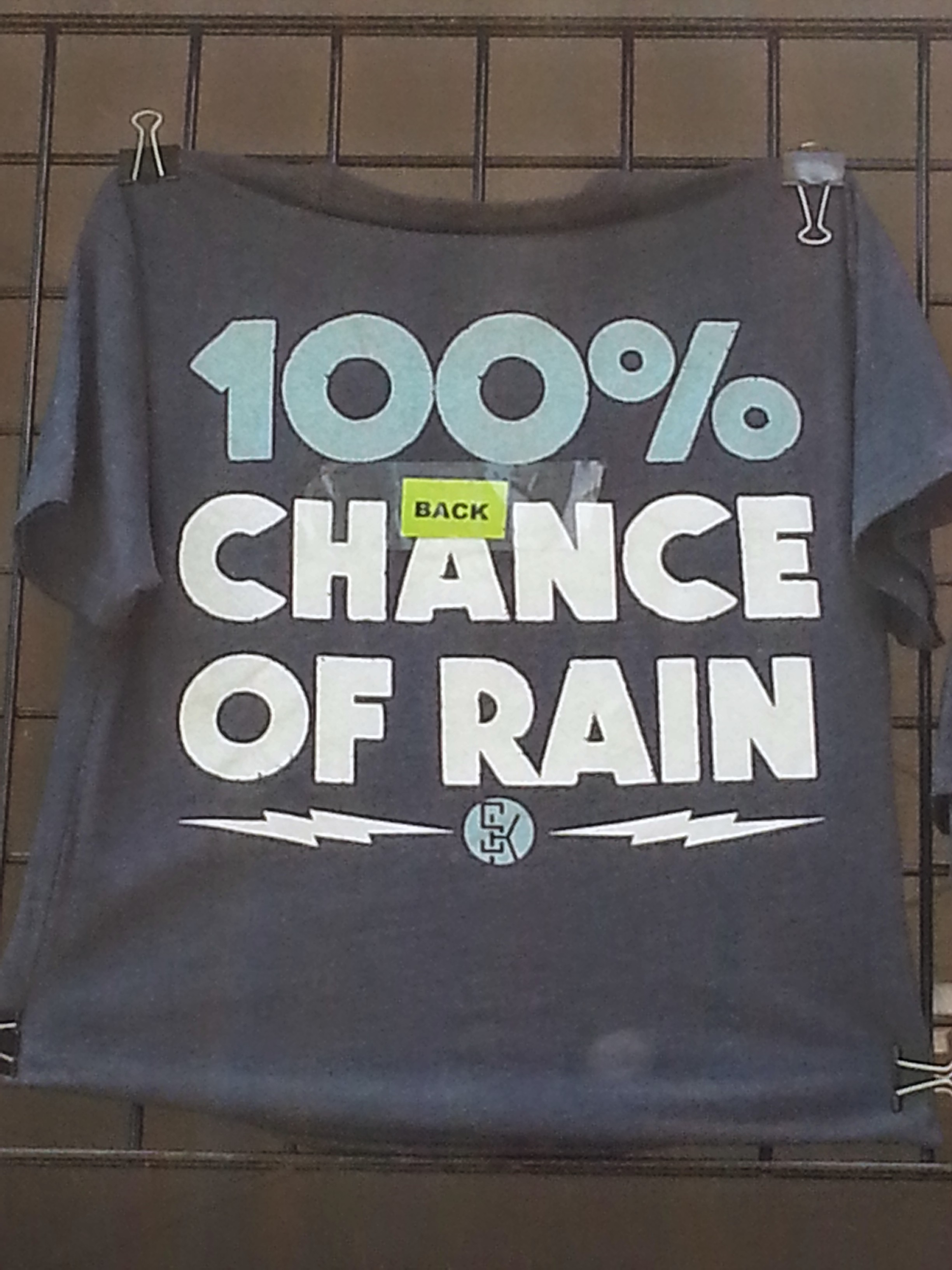 A new location brought a special surprise – no rain. Rain, often torrential, is a Shaky Knees tradition. From year one's mudfest to last year's lightning storm, the weather has never been kind to Shaky Knees. Until this year, that is. The sun shone bright (perhaps too much at times, but I'm not complaining), making for a festive weekend of music. Cue Blind Melon, please.
---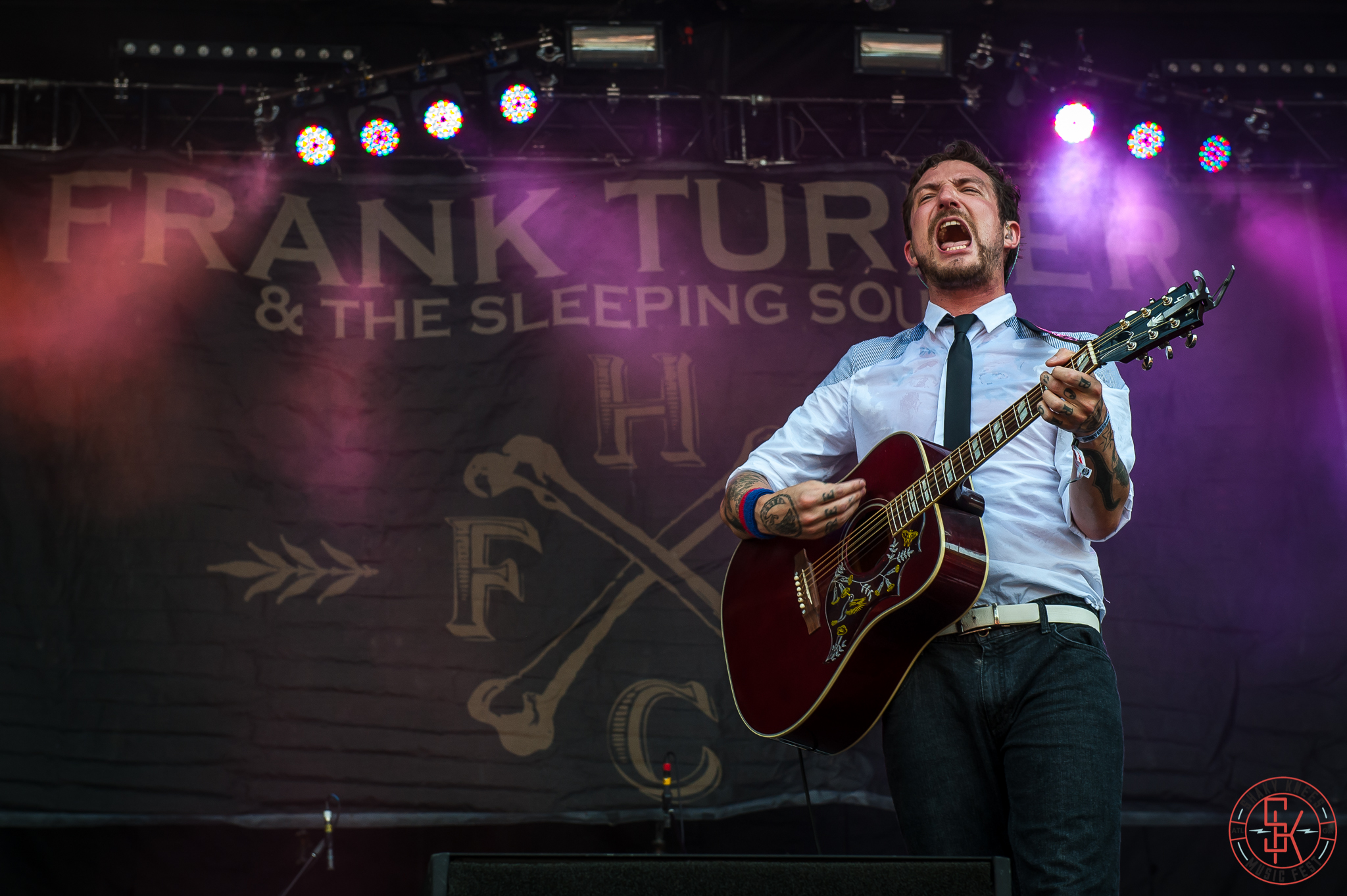 FRANK TURNER & THE SLEEPING SOULS
Turner and the Sleeping Souls were drenched in sweat after playing only a single song. Sure, the heat had something to do with it but it was also a testament to the fury of their performance. Festival shows are always good for abbreviated greatest hits sets and Turner certainly played his share of fan favorites. He also previewed a few from his forthcoming album. Let's just say that I liked what I heard.
Turner also showed off his local knowledge, lamenting that local institution Claremont Lounge was closed. I'm sure that the enthusiastic local crowd would welcome him back any time.
---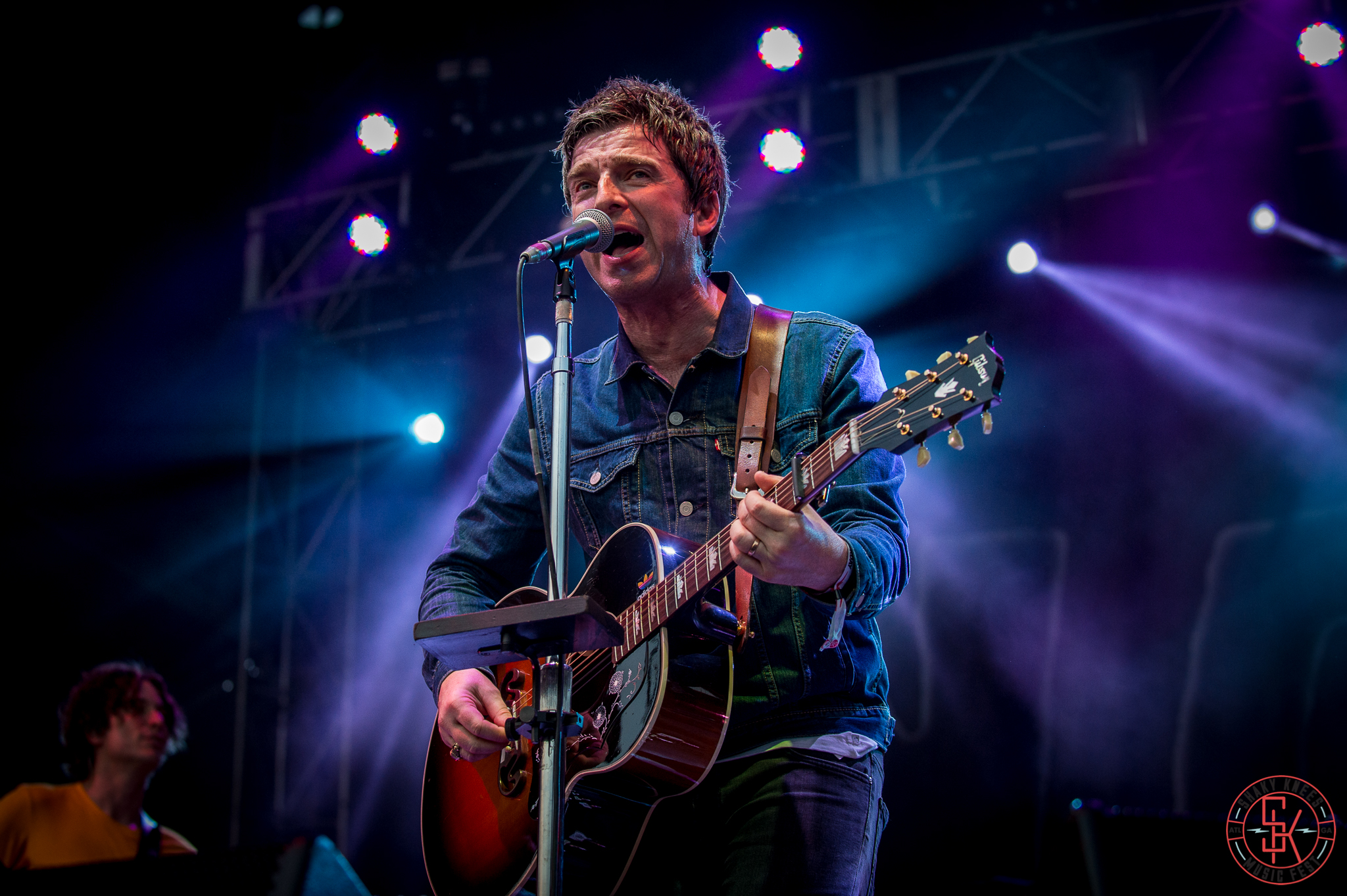 NOEL GALLAGHER'S HIGH FLYING BIRDS
I was only half-kidding when I told a friend that I'd be happy with a Gallagher spoken word set. The singer-songwriter doesn't pull any punches when sharing his opinion, to the constant enjoyment of his fans. "I'm gonna play some songs from my new album because, let's face it, if it's not why you're here, it's certainly why I'm fucking here," he declared a few songs into his early evening set.
True to his word, he played several stand-outs from his latest release, along with classics from his impressive back catalog. Gallagher and the High Flying Birds proved that rock and roll is alive and well.
---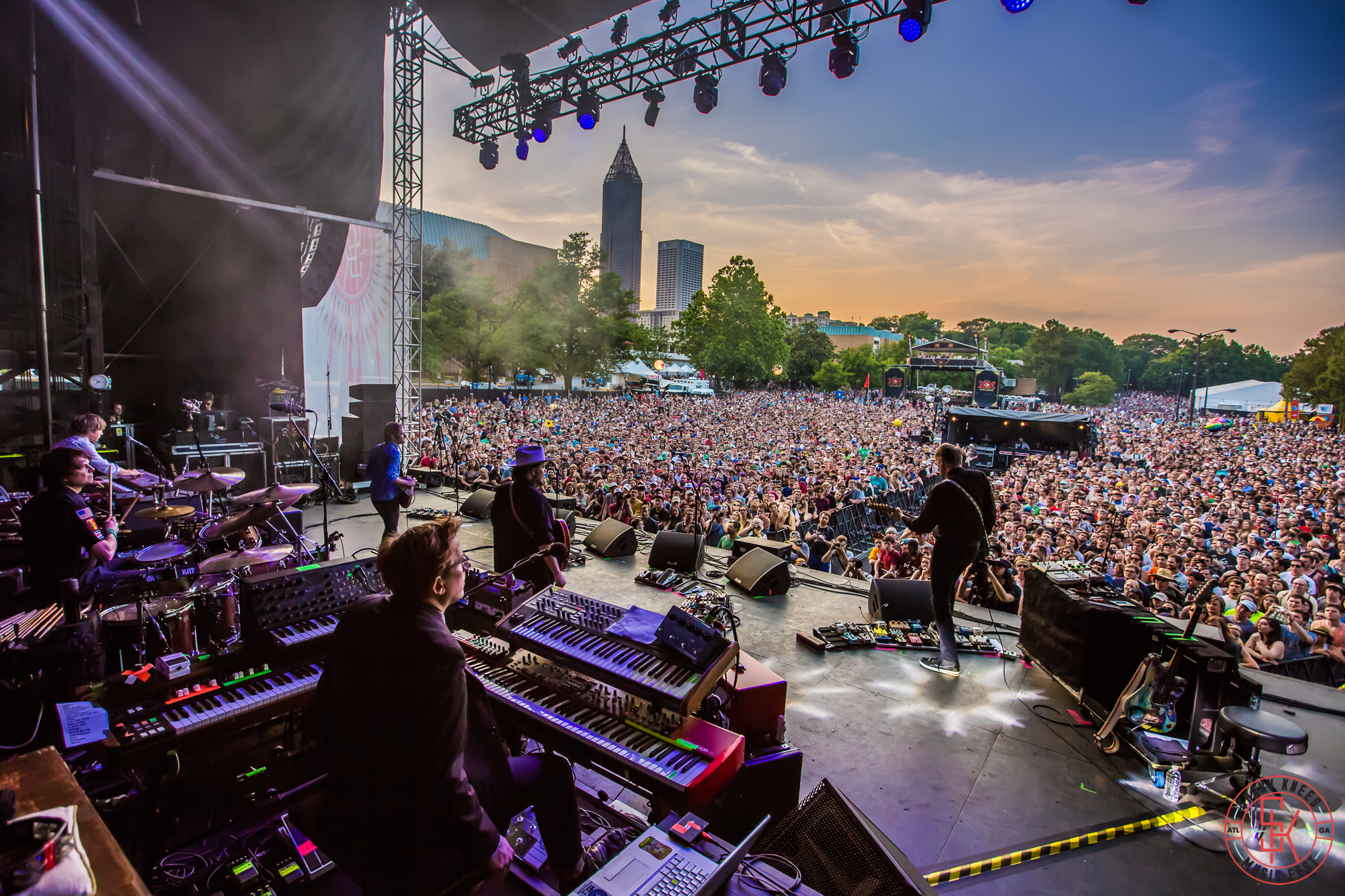 WILCO
In one of the extreme festival quandaries, Wilco was playing opposite Noel Gallagher (pity ZZ Ward, who was also sharing the time slot). I chose to start with Gallagher but made my way to Wilco for the tail end of their set. I'll take no credit but they saved the best for last, burning through "Impossible Germany", my all-time Wilco fave "Box Full of Letters" and "A Shot in the Arm." My apologies to anyone around me during that second song.
---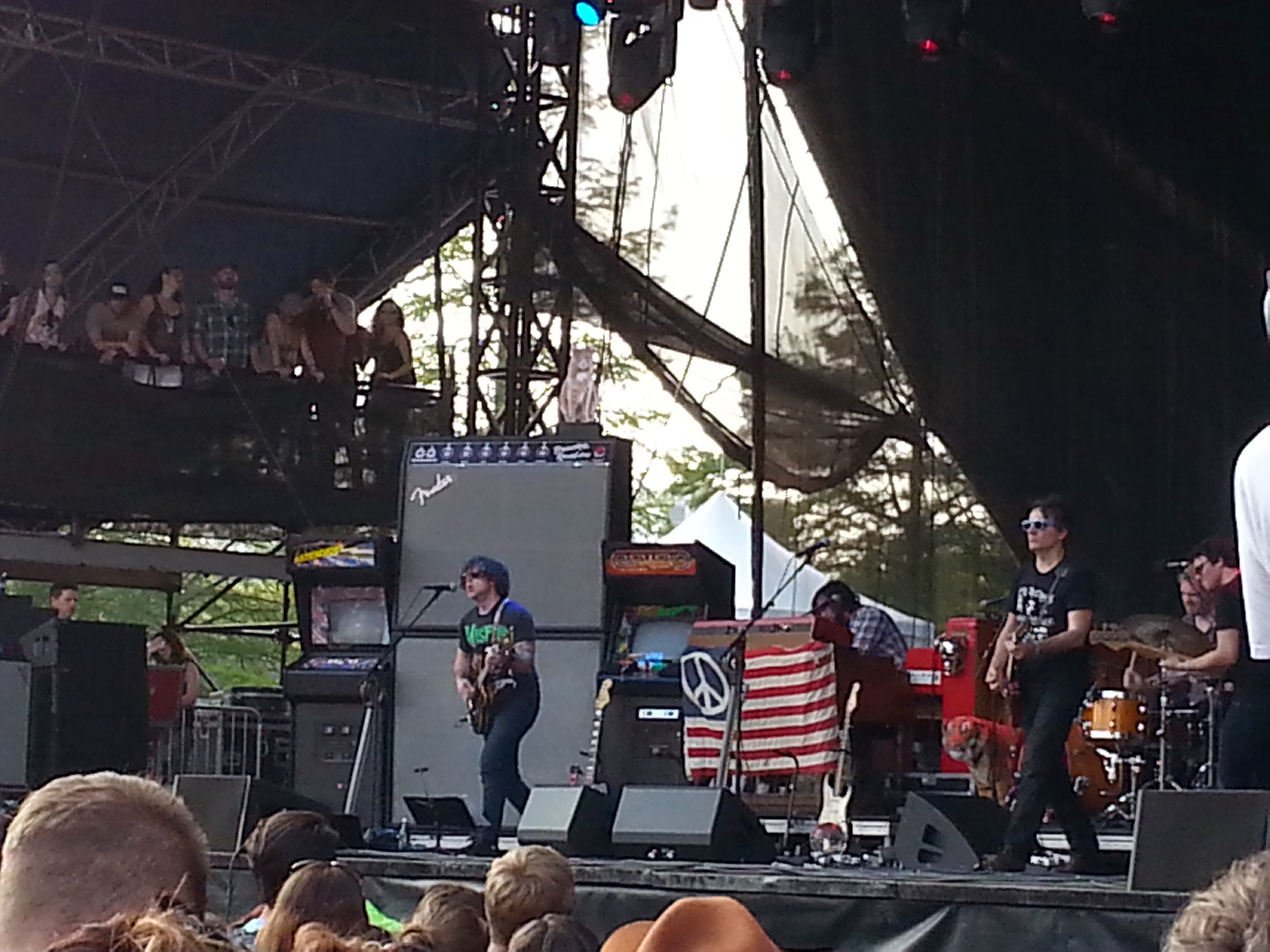 RYAN ADAMS
Adams expressed his delight to be playing for an Atlanta crowd, making reference to the many shows that he played in the city during his early years when he lived in North Carolina. "This song is for every time I passed out at the Star Bar," he said in tribute to a local dive bar. His set was a crowd-pleaser, moving from "My Sweet Carolina" to "New York, New York" to "When the Skies Go Blue" to "Come Pick Me Up."
And let's give Adams an "A" for effort in an atttempt to honor Mother's Day by covering Danzig's "Mother." Upon concluding the song he confessed, "When you actually sing it, the song doesn't feel appropriate."
---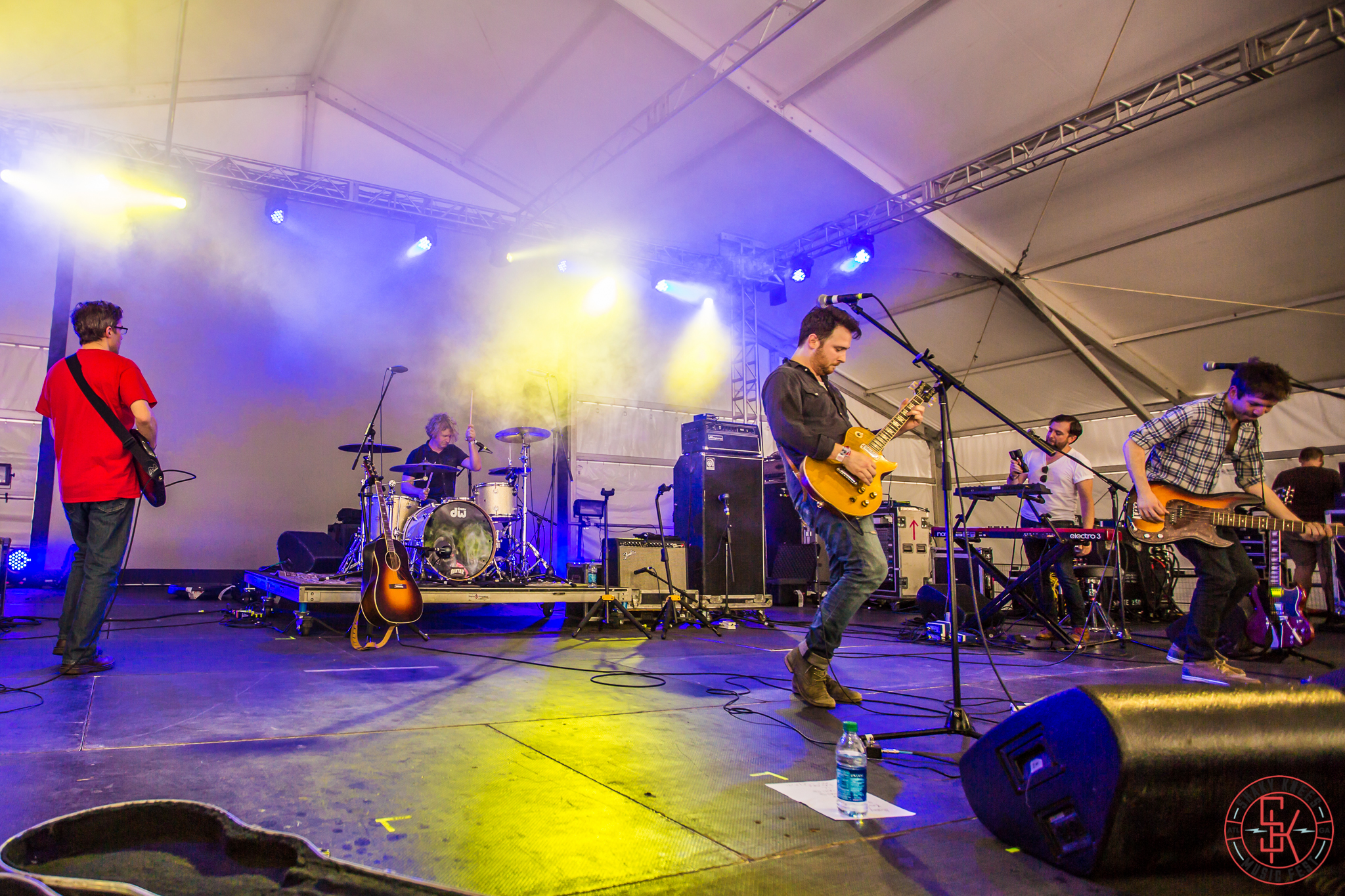 THE DAMNWELLS
I've long enjoyed the Damnwells brand of power pop. Great hooks, sharp lyrics and a rock-and-roll sound – what's not to like? All the better to see the band's early line-up back together again.
---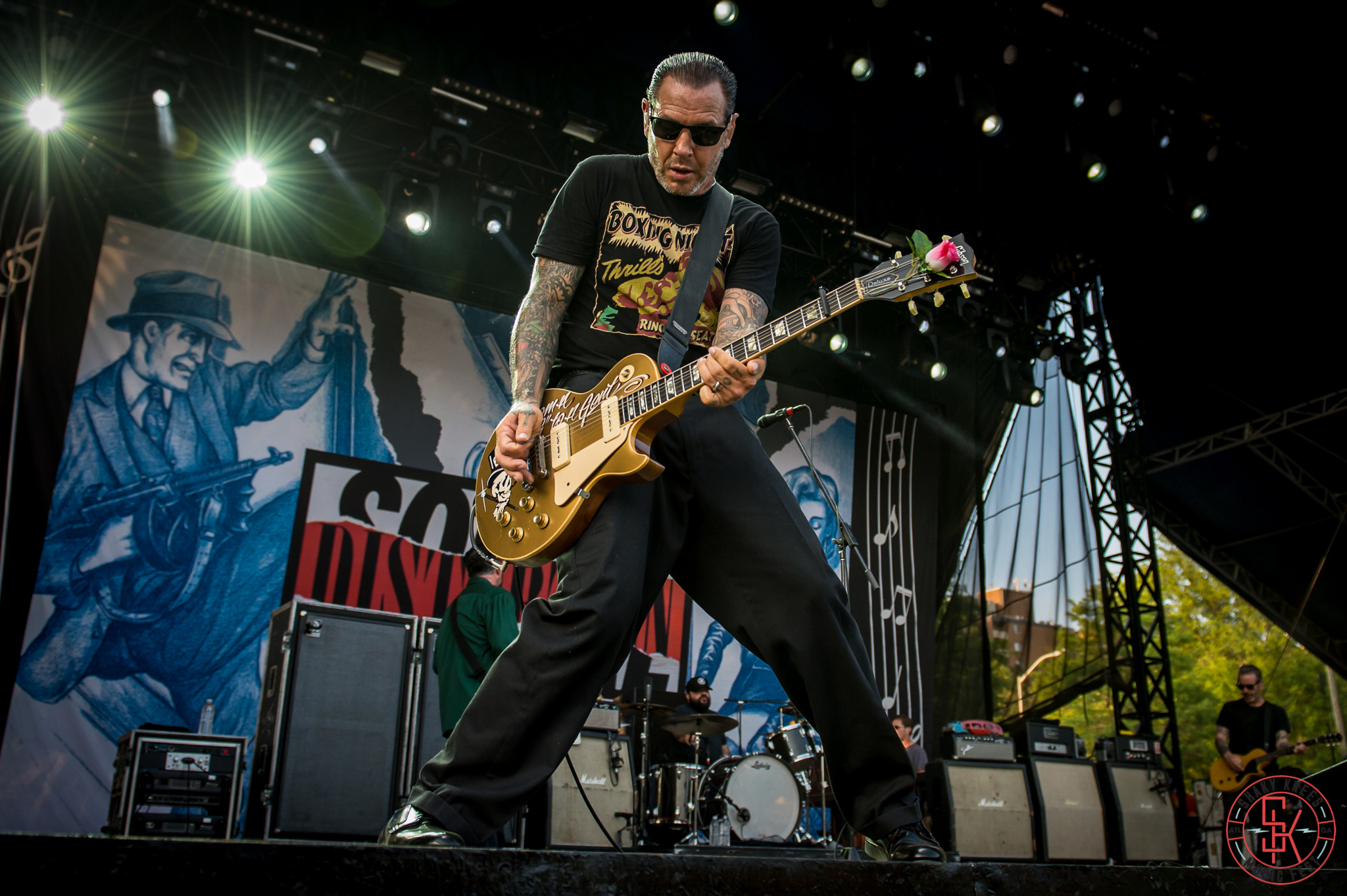 SOCIAL DISTORTION
The Southern California punk rockers celebrated the 25th anniversary of their classic self-titled album by playing it in its entirety. Sure, Mike Ness had his trademark snarl in place but he also seemed to be enjoying himself as much as the crowd was. He even held a contest – with a promised $500 prize — to see who could identify the song that they skipped from the original album order. That, of course, introduced their ferocious cover of Johnny Cash's "Ring of Fire."
---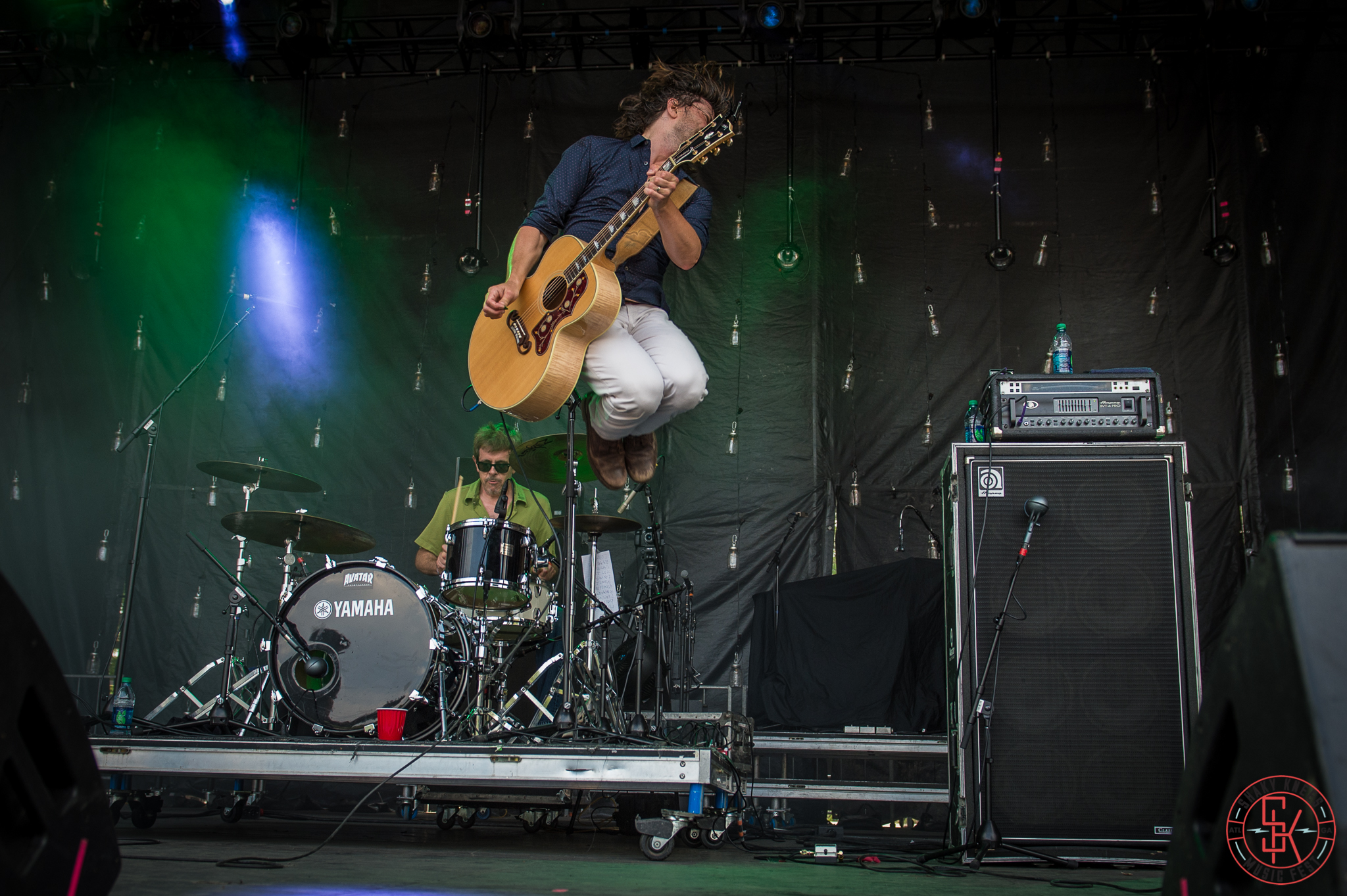 OLD 97'S
The 97's were a whole heap of fun, rockin' and sweatin' up a storm during their Sunday afternoon set. The icing on the cake – Nikki Lane joining them for a rousing "Four Leaf Clover."
---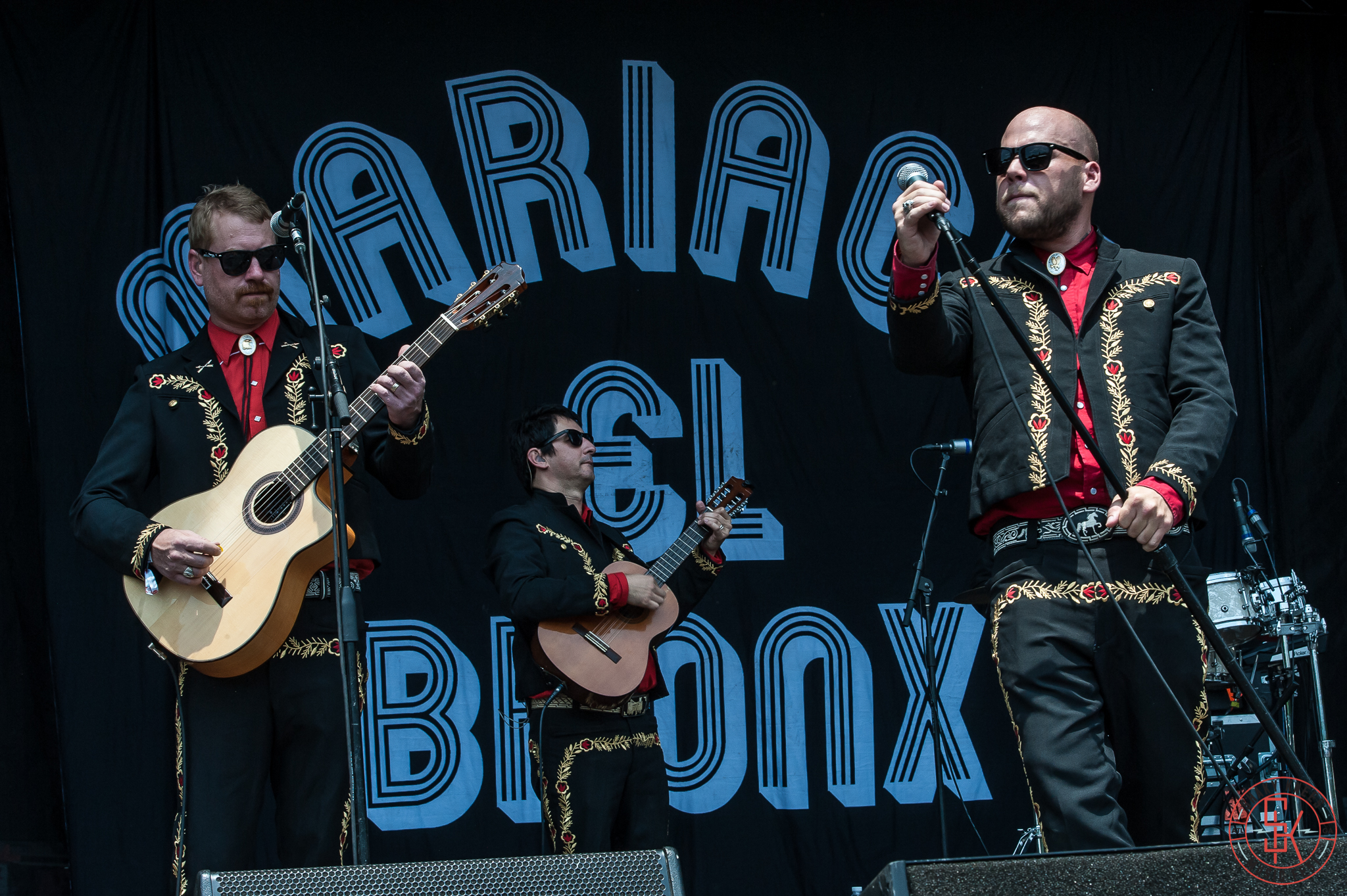 MARIACHI EL BRONX/PRESERVATION HALL JAZZ BAND
Kudos to Shaky Knees for a diverse line-up. Sure there were plenty of electric guitars to be heard, but there were also some great performances from the likes of New Orleans legendary Preservation Hall Jazz Band and New York's Mariachi El Bronx. Both bands got the joint jumpin'!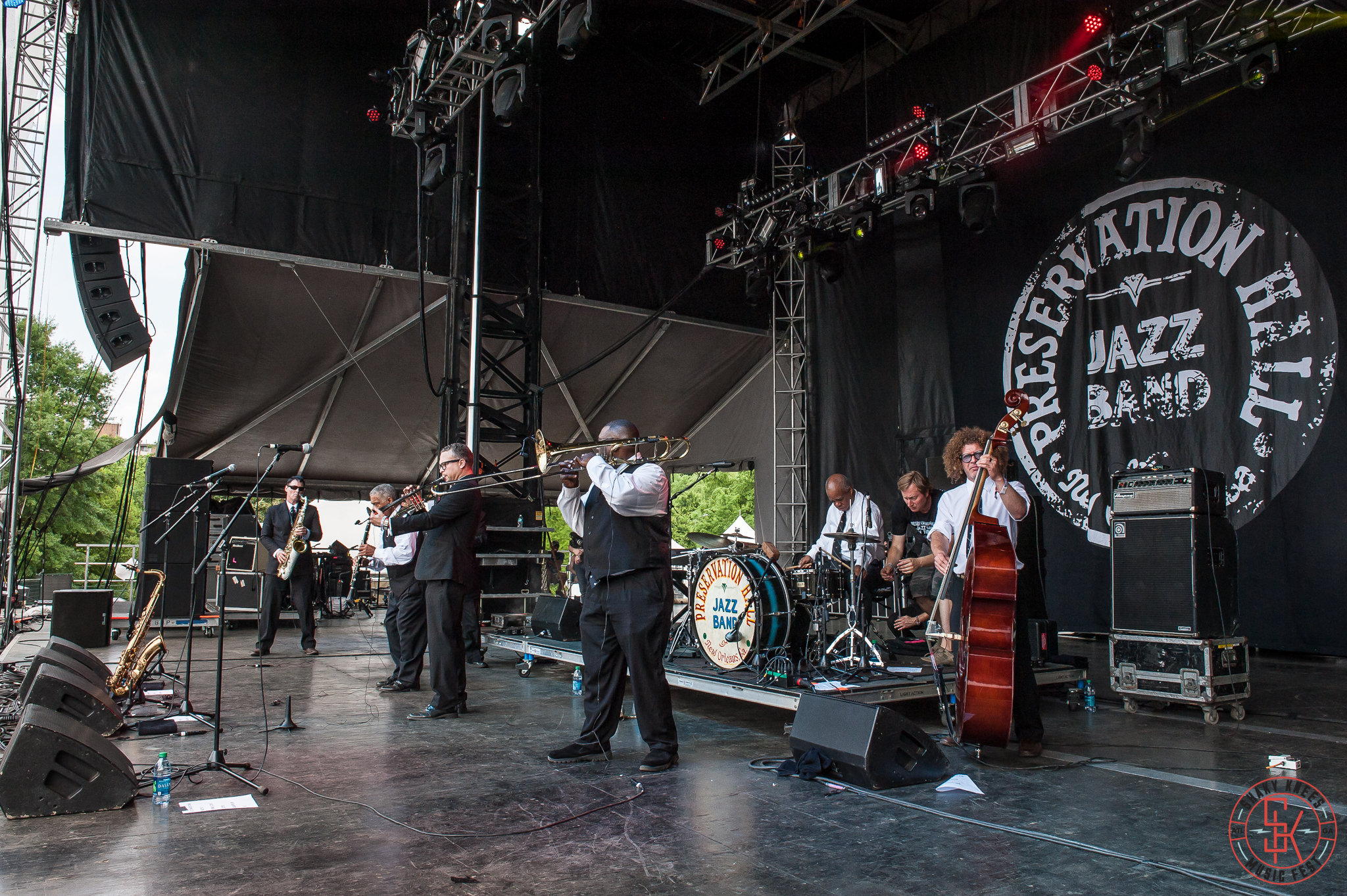 ---
All photos courtesy aLIVE Coverage, except "100% Chance of Rain" and Ryan Adams.
---
About the author:
Mild-mannered corporate executive by day, excitable Twangville denizen by night.
---