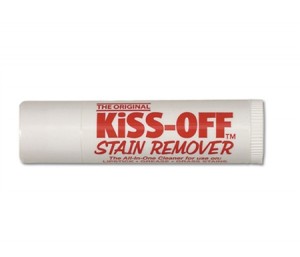 A few years back I put together a series of special playlists featuring my favorite kiss off songs. Despite what some may think, I'm really not that cynical. Rather, I just appreciate how some songwriters can tackle the topic with humor and bite. It's kind of like a genre unto itself.
Over the past year or so I've come across a few more to add to the collection. So without further ado… adieu!

---
Fake Hex, Jimbo Mathus
I never even loved her, I damn sure don't wish her well.
Ever since I knew 'ya, you ain't brought me nothing but heartache.
---
There Was a Time, Anthony D'Amato
There was a time when every kiss was haunted by your ghost
There was a time when happiness was but a moment at the most
A time when I could see the shipwreck from the shore
There was a time that I loved you, I don't love you anymore
---
Gravity Won't Fail, Jim White and the Packway Handle Band
You're like a law of nature, science never found
'cause gravity won't fail, but you will let me down
---
Not Even Once, Eli Paperboy Reed
I'm never gonna write you your own song again
Sure we were lovers but now we're just friends
I'm never gonna write you your own song again
No, not even once (you messed up)
---
Salt In My Tears, Martin Briley
But I won't cry for the wasted years
'Cos you ain't worth the salt in my tears
---
So, No, The Suitcase Junket
Do not say you long for me.
I love those words, but can't believe them
when they slip so languid from your tongue.
I know that I should turn and run
away from all the pain
that flows so freely from your face.
I hope that we can not be strangers
but you gotta stay away.
---
I Don't See You, Ronnie Fauss
I don't see you when I close my eyes anymore
And I couldn't wait around forever baby, what would I be waiting for?
And I don't hear you or your voice that I once knew
I don't know what my future holds but I know it don't hold you.
---
Let's Say Goodbye (Like We Said Hello), The Coal Porters
She says it's "mee-know" I say it's "my-know"
She says "we're fee-no" I say "that's fine-oh"
I'm playing the game tho' I'm long in the tooth
I feel like a beer n' she's cravin' vermouth
---
Baby's Breath, The Pretenders
There was a time I thought you were magnificent
But you've got nothing to have or to hold
You're so pensive but your thoughts are insignificant
Wrap 'em up, another 20 billion sold
---
And be sure to check out Part 1 and Part 2, Part 3, Part 4 and Part 5 for more ways to say goodbye.
---
About the author:
Mild-mannered corporate executive by day, excitable Twangville denizen by night.
---