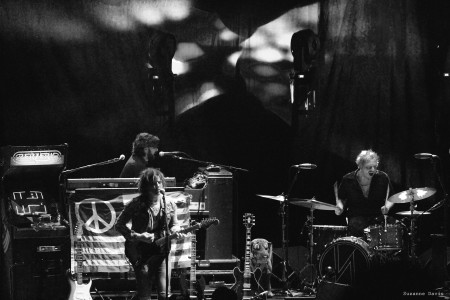 Ryan Adams & The Shining
Wang Theatre, Boston MA
November 18, 2014
Backed by his new band, "The Shining," Ryan Adams arrived on stage in Boston in his uniform of ripped jeans, shaggy (dreadlocked?) hair, and punk rock patched jean jacket, ready to rock. And just to remind the audience of his current obsessions, the stage was adorned with giant Fender speakers, real vintage arcade games, and a cardboard cut-out of a cat (if you follow him on Twitter, you'd know that he REALLY loves arcade games and cats!). As with just about every other show on this tour, the band launched into the new single from Ryan's new self-titled album, "Gimme Something Good." Immediately the audience was on their feet and remained that way through the 21 songs that followed.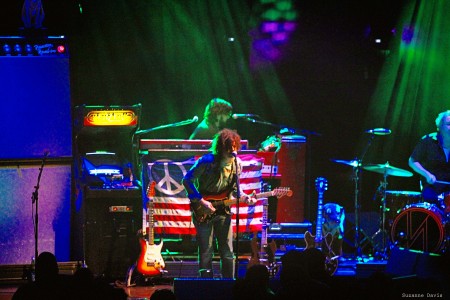 Adams drew from his lengthy career when creating the setlist. Highlights included "This House is Not For Sale" from the 2004 album Love is Hell. Although played a little fast, I had been waiting to hear this song live for 12 years and could not contain my excitement. "When the Stars Go Blue" and an acoustic version of "New York, New York" from Gold were also fan favorites and the crowd let him know. Some members of the crowd had suggestions that Adams heard and he was not pleased. He had to remind people time and time again that he had already made a setlist and that yelling out song selections would not change that. At one point, a guy across from me yelled, "Make up your mind!" as Adams was choosing a guitar for the next song. Adams launched into some choice words and had a signature momentary tirade before moving on to the next song. I particularly was happy to see the drunken smile fade away from the guy's face. Although he has mellowed significantly in recent years, Adams showed that he is still not afraid to speak his mind.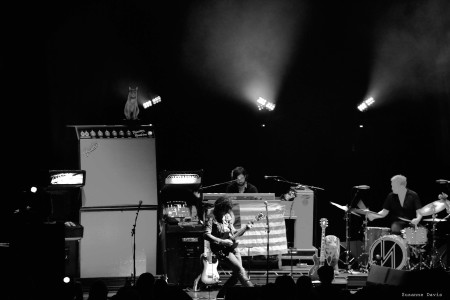 Butch Walker opened with haunting ballads on piano and guitar. He was gracious and thanked his friend Ryan several times for bringing him along on the tour. Clearly a highlight was when The Shining and Adams himself showed up to be the backing band for the last several songs. Who knew Ryan could play drums so well?
All in all, I left feeling happy and content after my 7th Ryan Adams show due to the mix of old tunes and newer ones sprinkled in. This setlist was clearly for the fans and it was much appreciated.
Photos by Suzanne McMahon (Suzanne Davis Photography)
---
About the author:
Suzanne started her love affair with photography at age 15. When she's not snapping photos, she is working as a Clinical Social Worker just outside of Boston. Suzanne also enjoys attending concerts and singing. Check out more of her photos at facebook.com/suzannedavisphotography
---