When Twangville heard about The Garden Spot Programs, 1950, a just released collection of Hank Williams performances that hadn't been heard in over 60 years, we asked Ward Hayden — singer-songwriter for Girls Guns and Glory and the biggest Williams enthusiast that we know — to share his thoughts on the release.
We had requested a few paragraphs; what Hayden gave us was so much more. Read on for a musician's view on the legend and inspiration of Hank Williams.

---
Over 60 years since his passing, unreleased Hank Williams material is still popping up.
My first encounter with ol' Hank began when I heard his song "Kaw-Liga" playing on the tape deck of my mom's car. I was about 5 or 6 years old at the time, but I can remember singing along with Hank at the top of my lungs and thoroughly enjoying howling out the chorus with him. I didn't understand the underlying sentiment of the song or the witty story of a wooden Indian's heartbreak, longing, and regretful woes. In Hank's lifetime, this song was branded as a novelty and the gimmick of the song's humor and imagination wasn't lost on me. Wooden Indians aside, this still wasn't your average song of longing. It told the complete story, from start to finish, in just 3 verses. Many of Hank's songs capture a moment or an emotion, this one captured an entire experience and with it, a range of emotions.
Although his music was often played in my home as a kid, I didn't fully connect with Hank's music until I turned 20 years old. By then I'd felt the painful and lasting sting of heartbreak, loss, and unrequited love. It was like the words and music of Hank Williams had become illuminated, they were all I could see, all I wanted to hear, and the only thing that allowed me to feel better.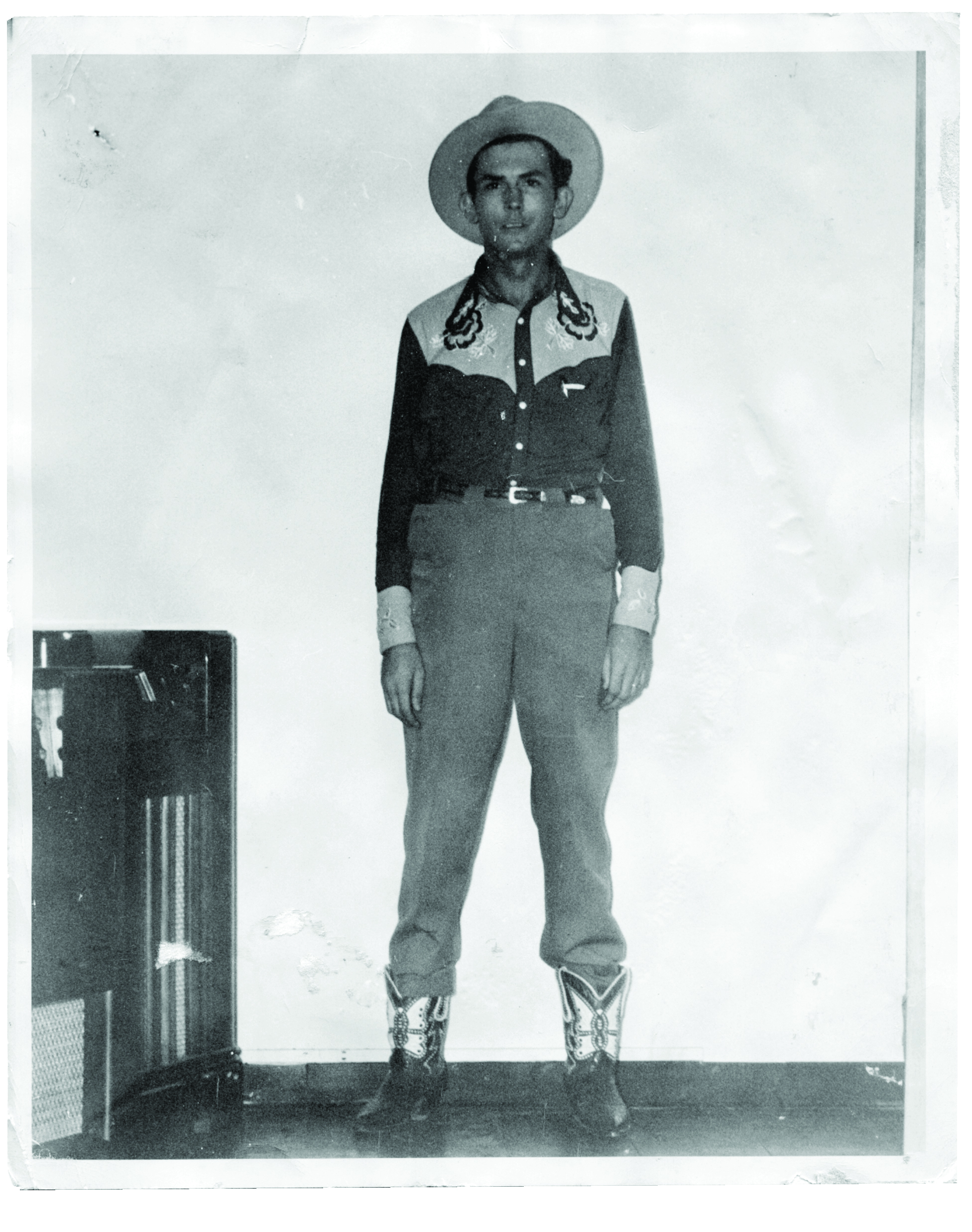 After discovering this deeper meaning that existed inside of Hank's songs, I was hooked. Yet Hank's music has not lived on solely based on its artistic merit. Rather, it is due to a combination its timelessness paired with the public's fascination with his hard living and self-destructive lifestyle, which ultimately led to his early demise. His life has been sensationalized and subsequently Hank has become the poster boy for the doomed country singer–brimming with talent, but plagued by addictions and infidelities. Hank's story is the tale of a man who makes it to the top of the mountain, only to realize the happiness he was seeking was actually back where he'd started his journey.
---
I'm honored to review this collection of radio broadcasts from The Garden Spot Programs because Hank's life and music have had such a lasting impact on my own life and journey. Almost 5 years ago, when I was just beginning my career in music, I had a dream of performing a tribute to Hank Williams on New Year's Eve and New Year's Day. These days are immensely important in the timeline of Hank's life because they mark the dates of the two shows Hank never got to perform. He missed his performance on New Year's Eve in Charleston, WV due to an ice storm, instead spending the night at the Andrew Johnson Hotel in Knoxville, TN. Then he missed his New Year's Day performance in Canton, Ohio due to his untimely death at just 29 years old, likely shedding his earthly coil in the backseat of his now infamous pale-blue '52 Cadillac.
What makes The Garden Spot collection of broadcasts such a valuable addition to the Hank Williams catalog is not only are these recordings incredibly clear and well preserved, likely a credit to the mastering engineer, they are also a must-have for any Hank fan/collector in that they're audio snapshots of a time gone by. Hank and the Drifting Cowboys are on the job and, boy, do they play some good songs here. This is essentially a live album, even though the audience was tuning in via radio, and the group sounds comfortable and together. Hank and his boys are laying it down.
There is some repetition of the songs and you hear The Garden Spot jingle enough times to start skipping over it whenever it pops up with repeated listens. However, this collection as a whole is outstanding. Hank is relaxed and comes across as humble, human, and lively. He's not a hog for the spotlight and each segment features a ripping instrumental fiddle tune. While listening to this album in a dimly lit room with the TV off and the music up, I felt whisked away to a simpler time. I kept envisioning Hank and the boys crowded around the microphone, each positioned to capture the right tone and volume of their instrument, all the while featuring Hank's voice. These guys are real professional and it's evident in the way they perform. This recording, from 1950, is a time when Hank was in his prime and his confidence is apparent and charming, but not overpowering. He comes across as a likable guy and a captivating performer.
The musical highlights for me are both renditions of "Lovesick Blues," a tin pan alley song that Hank didn't write, but learned from the recording of a largely forgotten minstrel performer named Emmett Miller. Hank took Miller's version of the song and channeled it through himself. In doing so, he breathed new life into an already good song, added some hillbilly inflections to it and yodeled out what's become one of country music's most legendary tunes.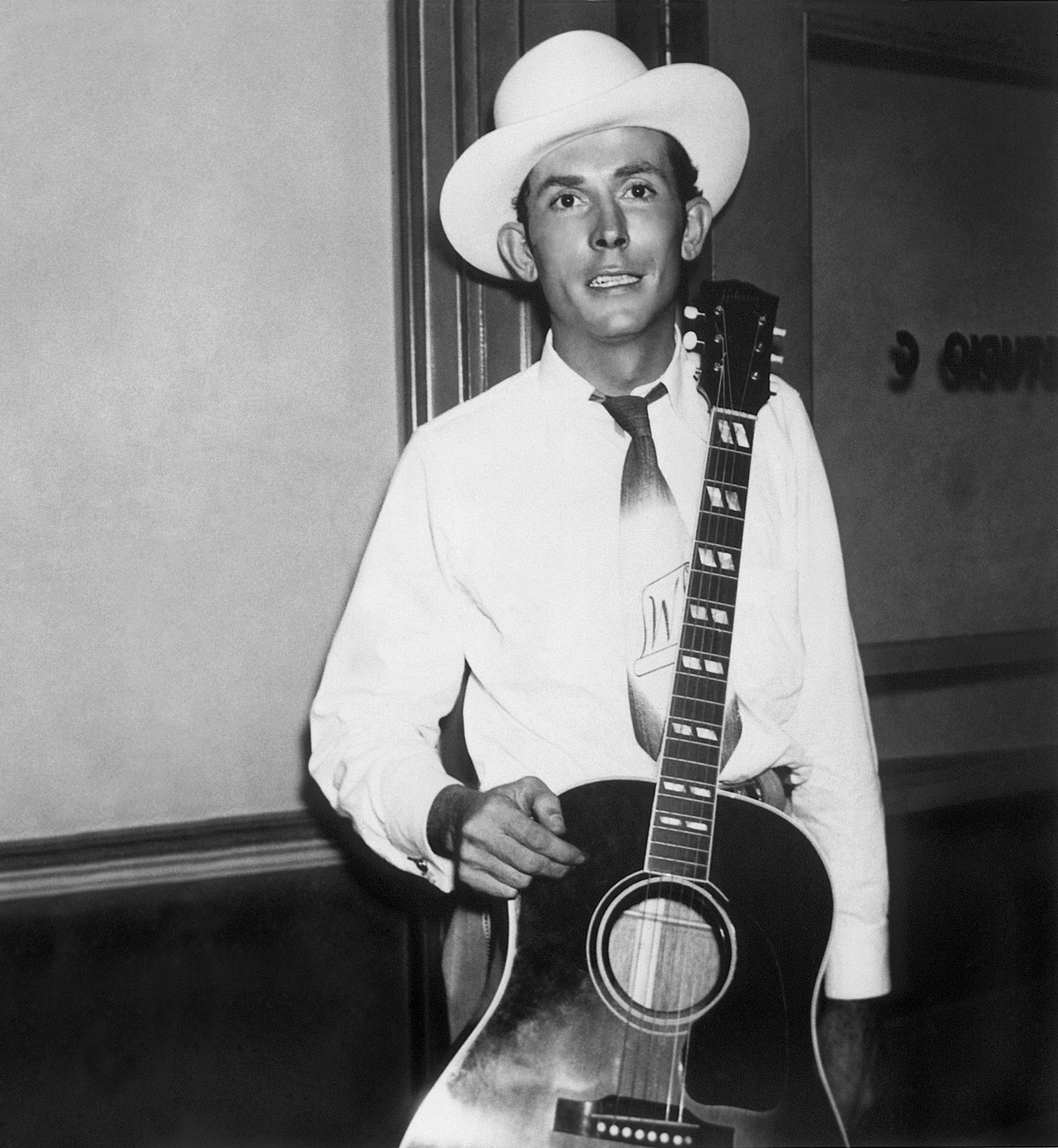 Another highlight is a truly stunning version of "I Can't Get You Off of My Mind". What makes Hank's delivery so remarkable is the way he causes you to believe every word he says. He sings in a way that evokes emotion from the listener and his words are written in a manner that offers a glimpse into a person's heart that is seldom seen and often kept hidden. He sings of things that are raw and sore and that hurt. It's painful, but it's real, and he makes it accessible and palatable. That his lyrics are often easily comprehensible and plainly stated is what gives them their magic. Hank gets deep, without getting wordy or overly figurative. He gets deep by tapping into feelings that can hurt to tap into, and explaining those feelings in a way that almost anyone can understand.
This is an album that I'm sure to spend more time with and get to know better. As a performer, there's a lot to learn from a recording like this one. The exchange between Hank and announcer Grant Turner, and even the pace of Hank's speech as he introduces each song are a good example of using comedic banter to hype up a popular song or to segue into another topic. It's a valuable lesson on how to present yourself as a performer and as a person.
Hank is arguably one of the greatest songwriters of all time, no matter the genre. After hearing this recording I find myself feeling like I had a glimpse behind the curtain, seeing beyond the myth and the legend, getting to see him as a man.
---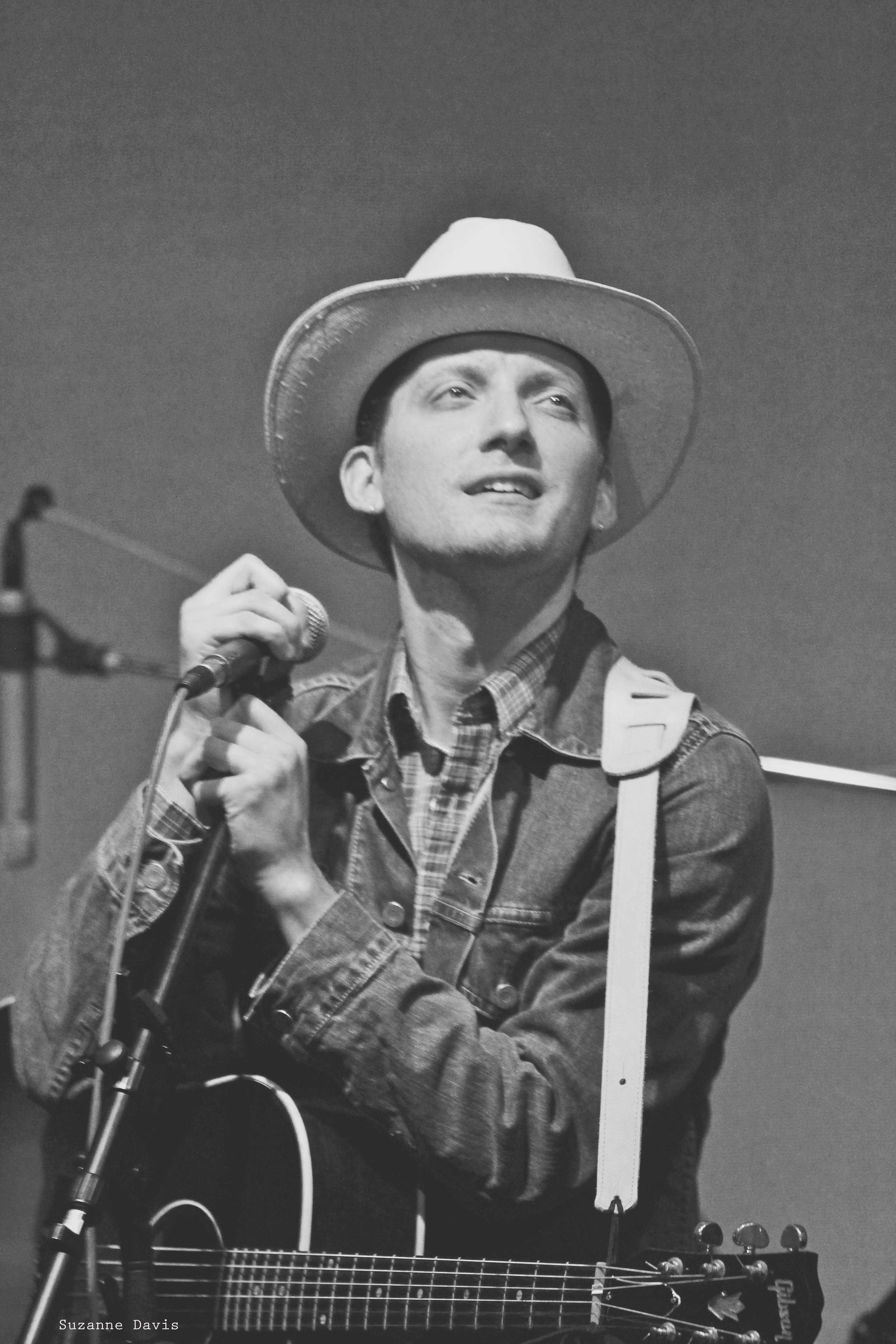 Ward Hayden is the singer-songwriter for Boston-based Girls Guns and Glory. The group just released their fifth album, the Eric "Roscoe" Ambel produced Good Luck. The album is a rockin' good time and also includes a version of the late 1940's song "Rockin' Chair Money," a song often associated with Williams.
Girls Guns and Glory, along with Sarah Borges and Jamie Kent, will be performing on a special Boston Harbor boat cruise on July 20th (info and tickets here). The cruise will celebrate the release of a new 7″ vinyl single that the group recently recorded with Sarah Borges. The single includes a Borges-penned original titled "Get As Gone Can Get" as well as a cover of the Sonny & Cher classic "Baby Don't Go".
As Hayden mentions above, the group hosts an annual series of Hank Williams tribute shows to honor the artist's legacy and untimely passing. Folks in New England – or those interested in making the trip – should stay tuned for details on this year's performances.
You can catch Girls Guns and Glory on tour in the US and Europe throughout 2014 (Tour dates here). Not surprisingly, there's a good chance that you'll hear a Hank song or two mixed into their set.
Photo credits: Hank Williams photos courtesy of Colin Escott; Ward Hayden photo courtesy of Suzanne McMahon.
---
About the author:
Ward Hayden is the singer-songwriter for Boston-based Girls Guns and Glory.
---