I don't really recall when I first heard bluegrass music, but I'm certain it didn't make much of an impression on me until the first time I saw a live show (John Hartford and The Dillards, for what it's worth).  At that moment, the speed/death/punk/heavy metal-head in me realized that intensity and unbounded energy in music wasn't confined to Led Zeppelin and Black Sabbath.  I was reminded of that epiphany upon hearing the latest Scott Law release, Black Mountain.
This is primarily a bluegrass album.  Law is known for his guitar picking skills and he's surrounded himself for this project with a plethora of Americana instrumentalists including no fewer than 5 fiddle players, Darol Anger among them.  He also has help on vocals with turns by both Aoife O'Donovan and Nicki Bluhm.  The most traditional sounding tunes on the album, foot-tappers all, are Five Pines, Leave the Leaving' Up To You, and Getting Bluer All the Time.  There are also a trio of instrumental numbers; Melinda's Reel, I Remember Silas, and Celtic jig Bells Of Unity.
There is also a sampling of songs with more of an indie-grass sound to them.  Big Lightning Over Kansas has a nice dark sound to it.  Lester Flatt-penned I'll Stay Around features Samson Grisman driving a really nice syncopated sound with his bass line in addition to Law's picking.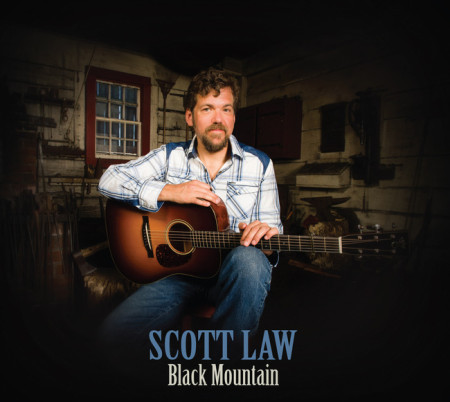 So while Black Mountain is mostly a bluegrass album, it also succeeds in pushing the boundaries of that music in a way that leaves you wanting more, not puzzled by the experiment.  The record has a lot of good songs, some great musicians, and brought me back to why I fell in love with bluegrass in the first place.
---
About the author:
I've actually driven from Tehatchapee to Tonopah. And I've seen Dallas from a DC-9 at night.
---