We're getting into the fall release season and there are some good ones on the horizon. Here are a few for your consideration.
---
1372 Overton Park, Lucero

This may be my most anticipated release for the fall. The boys from Memphis have long been known for their raucous live shows and whiskey-soaked songs. (Although whiskey-soaked shows and raucous songs would be an equally appropriate description.) Their latest, however, introduces us to their more soulful side complete with the requisite horns and organ. Don't get me wrong, it still rocks. But now it rolls with a bit of Memphis soul.
1372 Overton Park will be released 6 October 2009 on Universal Republic Records.
Stream the track "Smoke" here.
Great American Bubble Factory, Drivin' N' Cryin'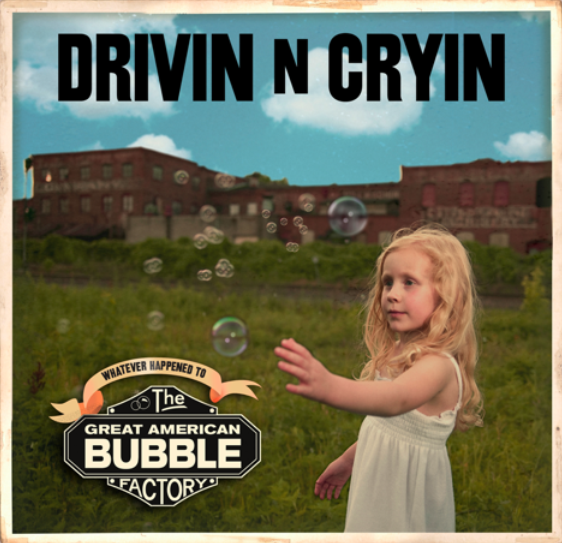 The amped-up guitars from lead single "Detroit City" both pays tribute to legendary 1970's Detroit rock scene of the Stooges and the MC5 and lays to waste any thought that Atlanta's Drivin' N' Cryin' have mellowed in the 12 years since their previous release. Crank it up, boys.
Great American Bubble Factory will be released 29 September 2009 on Vintage Earth Music/Thirty Tigers.
Audio Download: Drivin' N' Cryin', "Detroit City"

Audio clip: Adobe Flash Player (version 9 or above) is required to play this audio clip. Download the latest version here. You also need to have JavaScript enabled in your browser.
Blood and Candle Smoke, Tom Russell

"I became disenchanted with lining up the usual suspects in Austin and making an Americana record or a Tex-Mex record," says veteran singer-songwriter Tom Russell on how he found himself in Tuscon, Arizona recording with Calexico. The results are impressive, an enticing mix of Russell's dramatic story-telling and Calexico's polished Southwestern sound.
Blood and Candle Smoke will be released 15 September 2009 on Shout Factory! Records.
Audio Download: Tom Russell, "Santa Ana Wind"

Audio clip: Adobe Flash Player (version 9 or above) is required to play this audio clip. Download the latest version here. You also need to have JavaScript enabled in your browser.
---
About the author:
Mild-mannered corporate executive by day, excitable Twangville denizen by night.
---