A couple of weekends ago 7 of our 9 contributors from this little site we call Twangville met in Boston for the second showcase we've put together boasting the Twangville moniker.  And when I say "we" put it together, I'm really just saying "Mayer" put together.  I volunteered to post a few words about Friday evening's events, so here it goes.
To start things off we had Buffalo Tom's Bill Janovitz doing a solo set.  I have to admit I wasn't that familiar with his work as a solo artist, and had only heard Buffalo Tom in passing during the early 90's grunge mania, but he played a solid set.  He was accompanied on guitar and vocals by Chris Toppin (formerly of the Boston band Fuzzy), who got just as much crowd applause as Bill.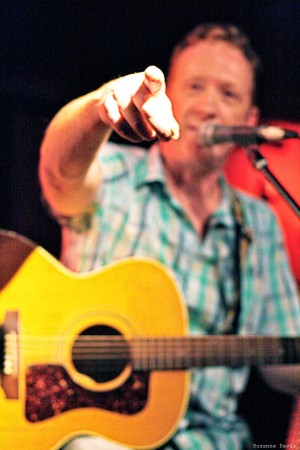 Next up was Nashville's Kevin Gordon, another artist who I'd managed to never hear of.  My loss.  He performed a kick ass solo set with his vintage Gibson played through an old Danelectro guitar case amp, with a slight hint of tremolo.  All of the tunes were new to me, but I picked up his newest album, Gloryland, after the show and have been digging it since.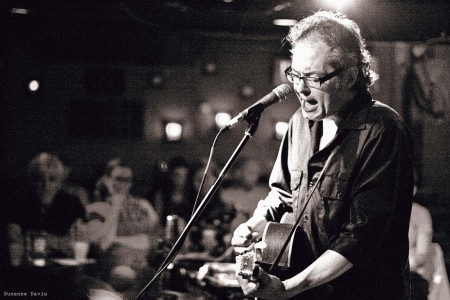 The headliner for the night was Session Americana, jaunting out a rowdy set of originals, covers and traditionals with all six members singing backing or lead, and trading off guitars, banjos, mandolins, and fiddles, all around.  I have to say it was one of the best string performances (with added rhythm section) I've seen in quite a while.  The band all gathered around a table (except for the drummer and bassist) and traded songs back and forth throughout the night.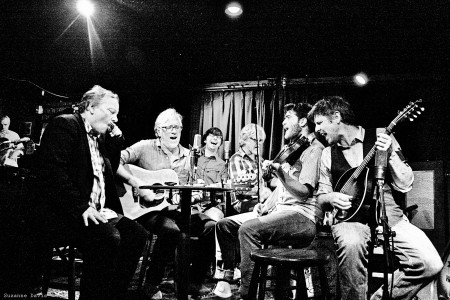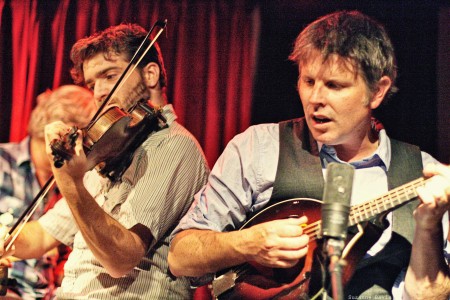 For their second set, Janovitz and Gordon joined the band for a few tunes each and Gordon's "Colfax/Step In Time" had me ready to start another civil rights march.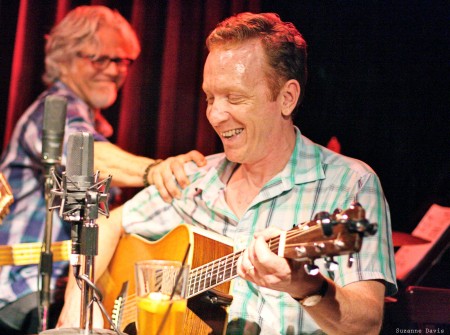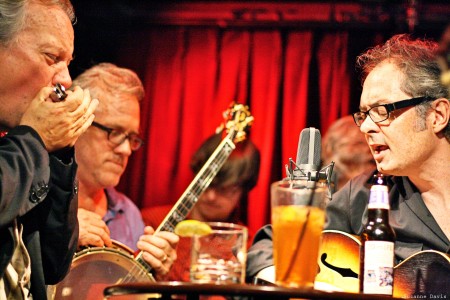 Good stuff people…good stuff.  Check out all of these artists if you see them coming to your neck of the woods.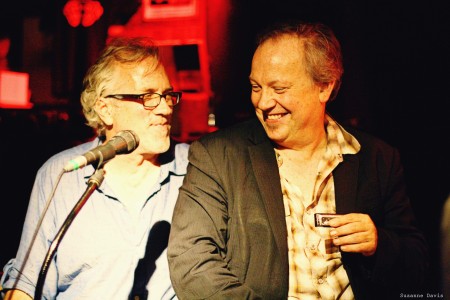 RIYL:  nickels, the Flash, PBS
See additional photos from the Twangville Music Festival here.
Photos by Suzanne Davis McMahon
---
About the author:
To change this standard text, you have to enter some information about your self in the
Dashboard
->
Users
->
Your Profile
box.
---