On her last record with longtime backing band the Broken Singles, Sarah Borges recorded covers ranging from X to Smokey Robinson to the Lemonheads. As incongruous as it may look written down, Borges has made it sound damn near perfect over the first decade of her music career. Wowing audiences across the country and recording a string a critically acclaimed 'roots' rock records lead to Borges to being profiled by the New York Times, MSNBC, and other prestigious news outlets. But alas, the intangible 'break through' never occurred and in 2010 the Broken Singles called it quits. The band disbanded on good terms though, particularly Borges and guitarist Lyle Brewer who got married that same year. A full year later and Borges and Brewer gave birth to a son, Elliott.
Marriage and motherhood haven't tempered Borges too much, she continues to blaze her own trail though country, punk, and pop. Her new solo record Radio Sweetheart is as confident a studio statement as she's made to date. Her trademark blend of country, pop, and soul is on fine display, especially on songs like "Girl With A Bow" and "The Waiting and the Worry". The release date is TBD, as Borges is currently shopping the record to various labels.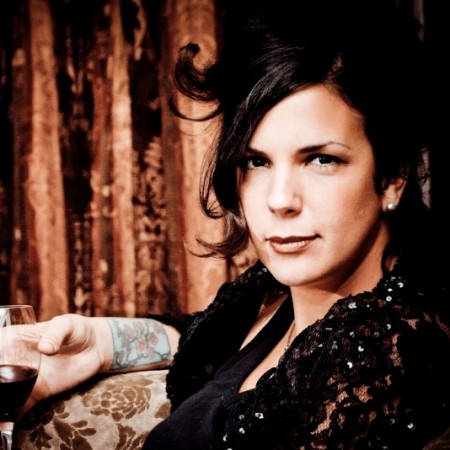 Borges has agreed to performance at the second annual Twangville Presents Festival (June 29-30, Boston, MA). Which is lucky for us, because, like most musicians, she is a force to behold in front of a live audience. Don't believe me? Just check below for a free download of "Diablito" from Borges's Live Singles. The band crackles and pops as Borges channels Janis Joplin and Joan Jett. She seems capable of lifting the club off its foundations with her voice alone.
Sarah Borges, "Diablito (live)"
Audio clip: Adobe Flash Player (version 9 or above) is required to play this audio clip. Download the latest version here. You also need to have JavaScript enabled in your browser.
Borges performs on Saturday night on June 29 at Cambridge's Lizard Lounge. Check out the Facebook event for Twangville's Friday night festivities here and its Saturday night festivities here.
---
Click here for artist bios, downloads & additional coverage of the Twangville Music Festival.
---
About the author:
Specializes in Dead, Drunk, and Nakedness..... Former College Radio DJ and Current Craft Beer Nerd
---