---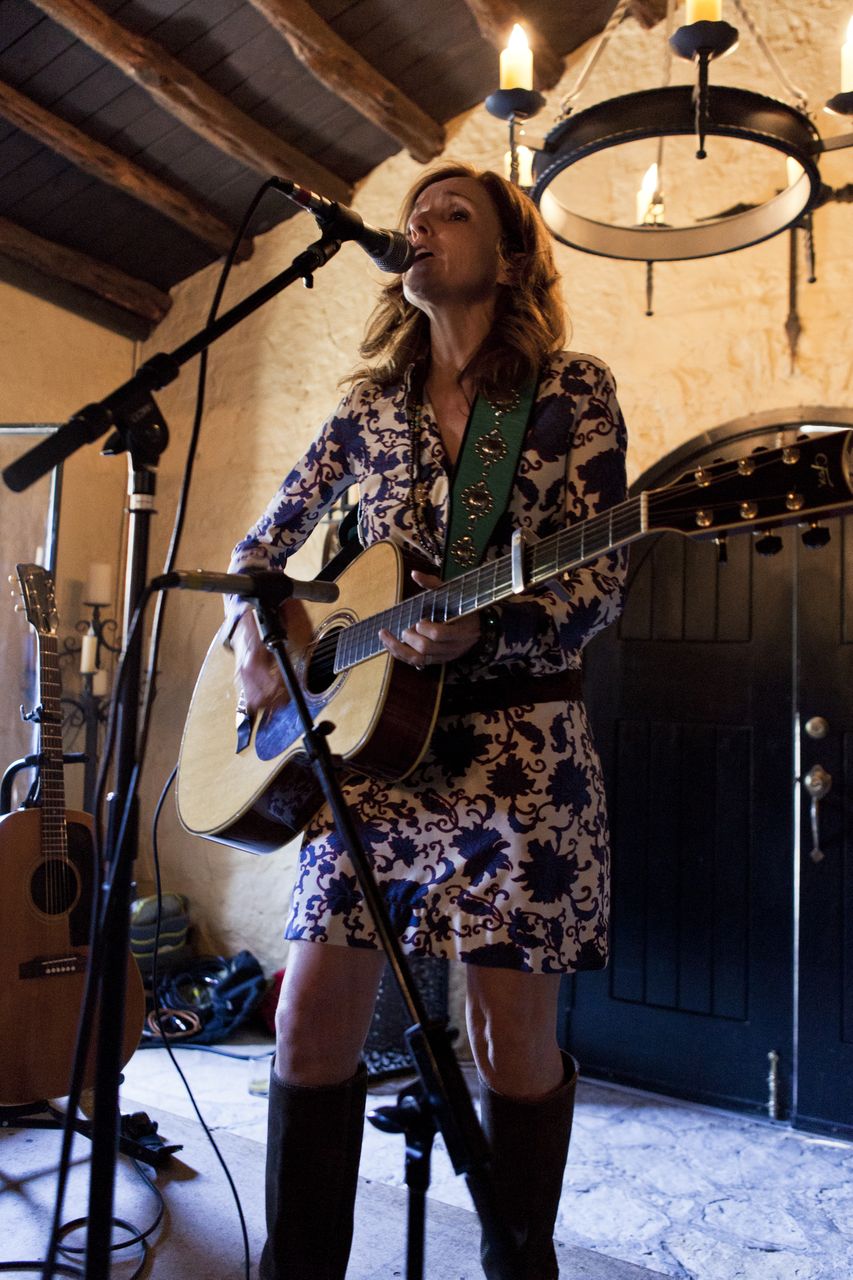 One listen to a Patty Griffin song and you'll understand why she has developed an almost cultish following. She is, quite simply, an extraordinary songwriter. New West Records, her new record label, arranged a private showcase at a South Austin mansion called the Castle to celebrate her forthcoming release. It was an event worthy of the artist and her music.
I knew I was in for a treat when I walked through the door and immediately found myself standing next to Steve Earle. Heck, nearly the entire New West roster was in the house. There's Jim Lauderdale. There's Buddy Miller. How appropriate — Americana royalty in the Castle.
It was Griffin, however, whose star shined brightest that afternoon. She played an all too brief thirty minute solo set of songs from the new album. The songs were enchanting, overflowing with heartfelt lyrics and beautiful melodies. Between songs she cracked jokes about her nervousness and shared stories about the songs. It was a captivating performance at an exquisite event.
Listen to Griffin's new song "Ohio" here.
---
David Garza and Charlie Sexton
As I stepped out of the Continental Club in search of a cab on Friday afternoon, I heard the following words from the parking lot stage across the street: "When I get into a jam when a band cancels, there are two numbers that I call. The first one is David Garza. The second one is Charlie Sexton." So much for the cab.
Talk about a "pick-up" band — this was easily the best impromptu set of the week. Garza and Sexton swapped guitar solos and lead vocals seamlessly, ably while backed up by the talented and versatile Brady Blade and Brad Hauser on drums and bass, respectively.
The group played a super-charged set of covers that ranged from "Wooly Bully" to the Pretenders "Back on the Chain Gang" to a double dose of Bowie with "Rebel Rebel" and "Golden Years." Judging from the smiles on the musician's faces, I think they had as much fun as the audience.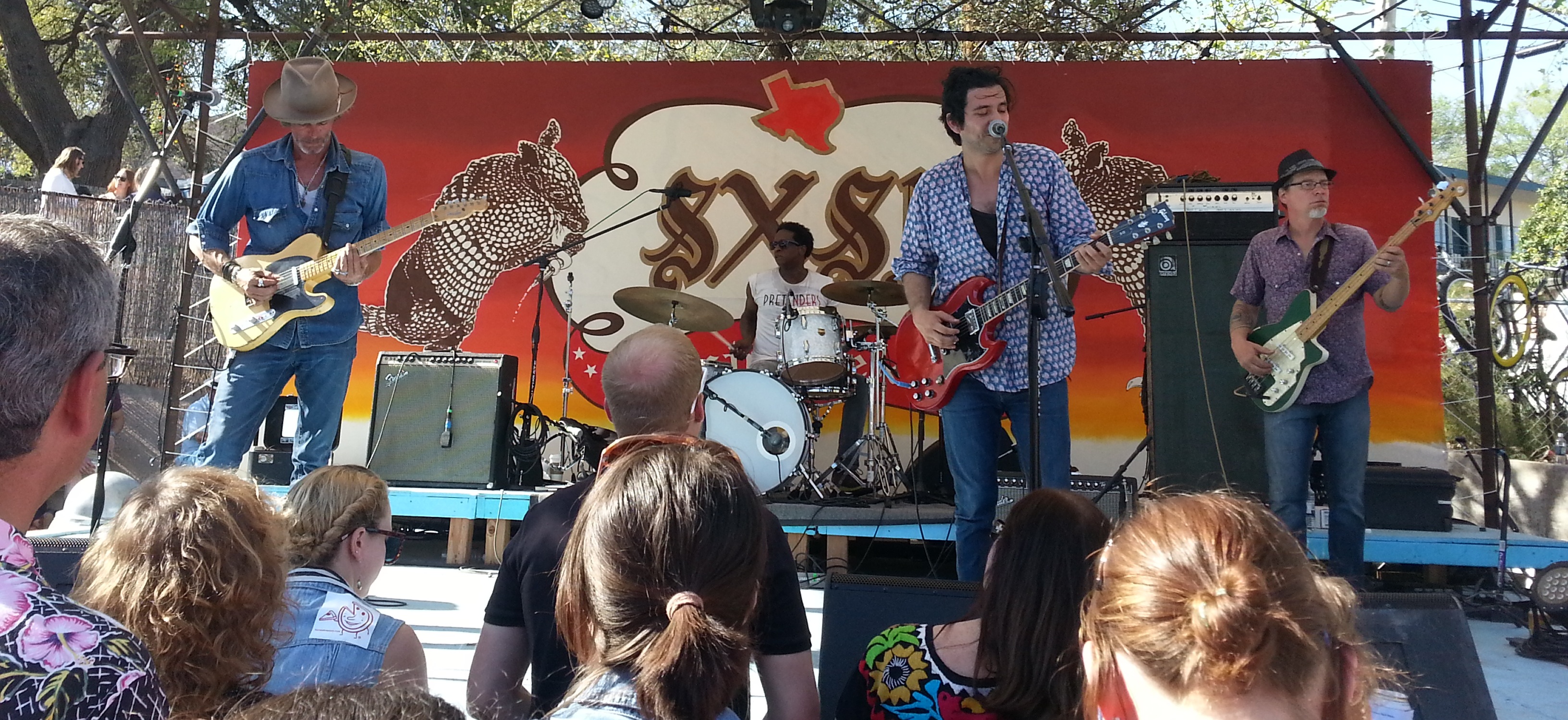 ---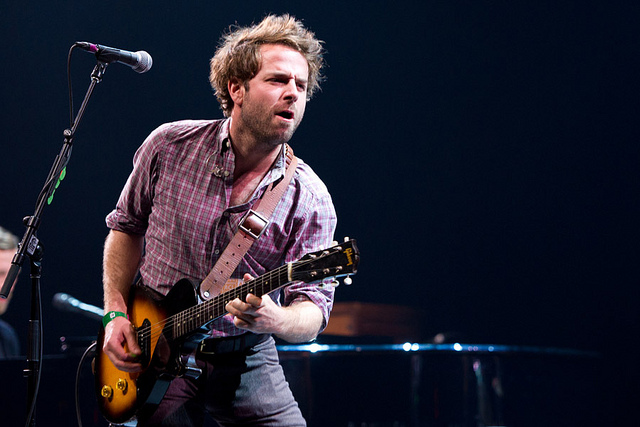 Dawes was one of the SXSW highlights for me, so much so that I ended my first two nights with them. There's an uplifting quality to their songs, filled with melodies that are instantly memorable and lyrics that reward repeated listens.
Both sets included "When My Time Comes," a brilliant song that is elevated to new heights when the audience joins in to sing the chorus at the top of their lungs. Simply magical
It appeared that the band was also enjoying themselves. The ACL Theater, where they played on night two, has a large digital clock in the back of the room that was counting down the time remaining before the 2am curfew. I turned to the clock as they finished their last song — it had 30 seconds remaining. In football and basketball they talk about the importance of time management at the end of the game. It was great to see that Dawes have mastered the skill as well.
---
It speaks volumes when Emmylou Harris joins you on stage to praise your music, even moreso when she sings a song with you. And that is exactly what happened when Harris walked out mid-set to accompany Ritter on his brilliant "Girl in the War."
It's essentially a given at this point that Ritter's songs will be remarkable and the new ones sounded great performed live. What struck me most about the set, though, was the energy between Ritter and his band, dubbed the Royal City Band. Their enthusiasm for the music flowed across the stage and throughout the venue. It was downright infectious.
Audio Download: Josh Ritter, "New Lover"

Audio clip: Adobe Flash Player (version 9 or above) is required to play this audio clip. Download the latest version here. You also need to have JavaScript enabled in your browser.
---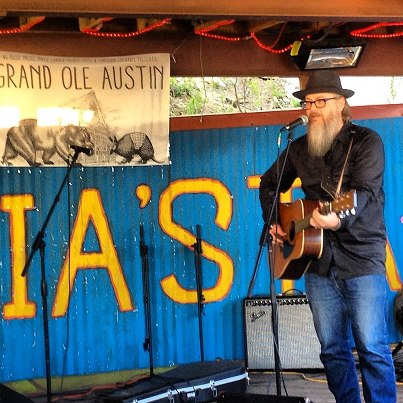 Gibbs rarely makes it to Boston so there was no way I was going to miss the opportunity to see him, even if it meant trekking way down into South Austin. It was so, so worth it.
Gibbs is an incredible storyteller, both in song and conversation. Ther contrast between the gruffness voice and the gentleness of his songwriting that gives his music a special quality.
---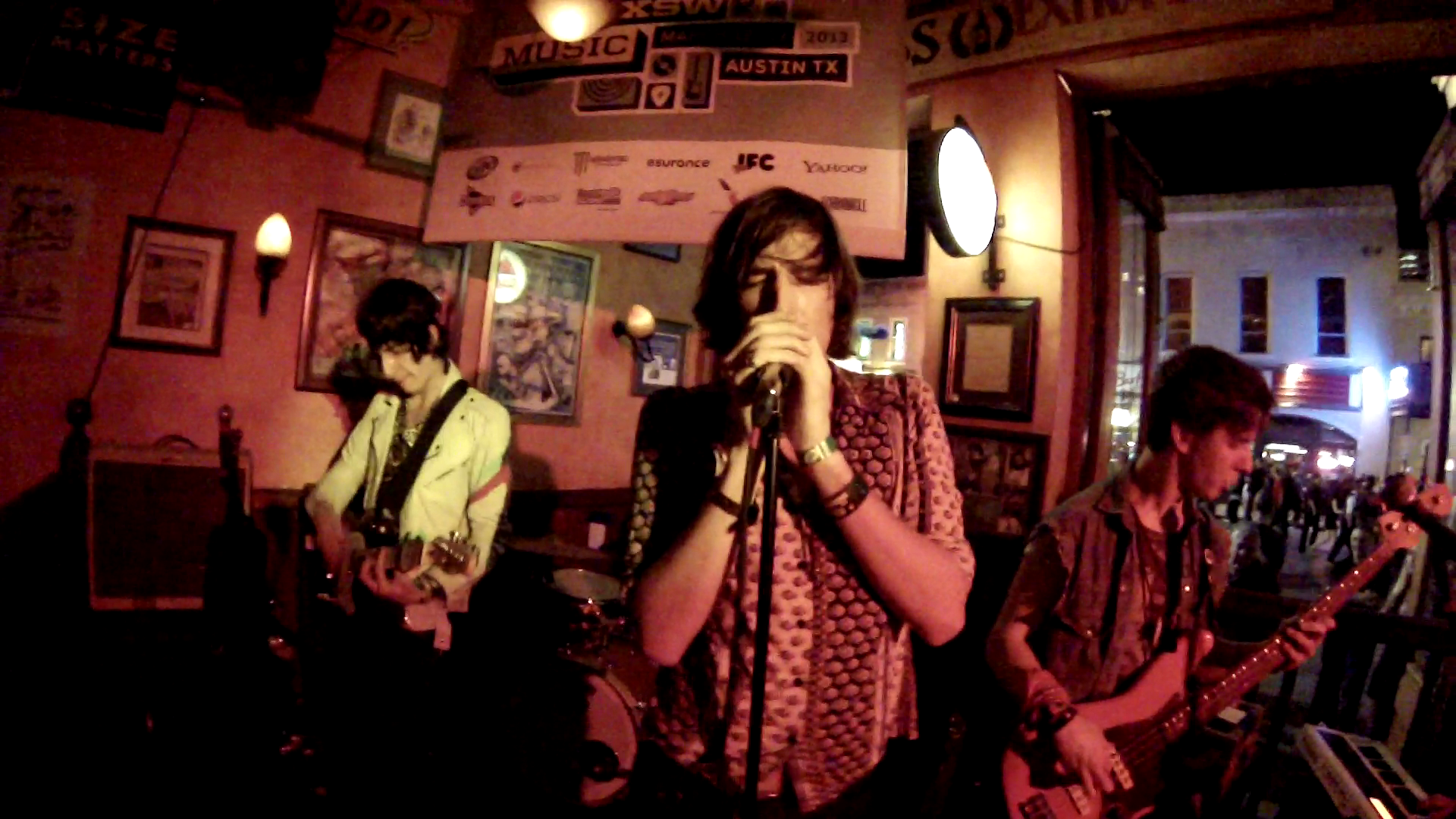 This young garage rock quintet traveled all the way from their native Hungary to rock Austin for SXSW. And rock they did!
They served up a high energy set despite being cramped on a small stage, with lead singer Ivan in a nearly constant state of motion. The band's sound had a strong Rolling Stones vibe as it reverberated throughout the room and out into the street.
Audio Download: Ivan and the Parazol, "Take My Hand"

Audio clip: Adobe Flash Player (version 9 or above) is required to play this audio clip. Download the latest version here. You also need to have JavaScript enabled in your browser.
---
Isbell, like many artists, came to SXSW on the cusp of releasing a new album. His acoustic set, featuring fiddle and vocals from new wife Amanda Shires, included several new songs alongside some older classics.
In fact, Isbell introduced one song by saying that it was the first time that it had been played in public. Isbell continues to mature as a songwriter — I'm happy to report that the new songs sound great.
---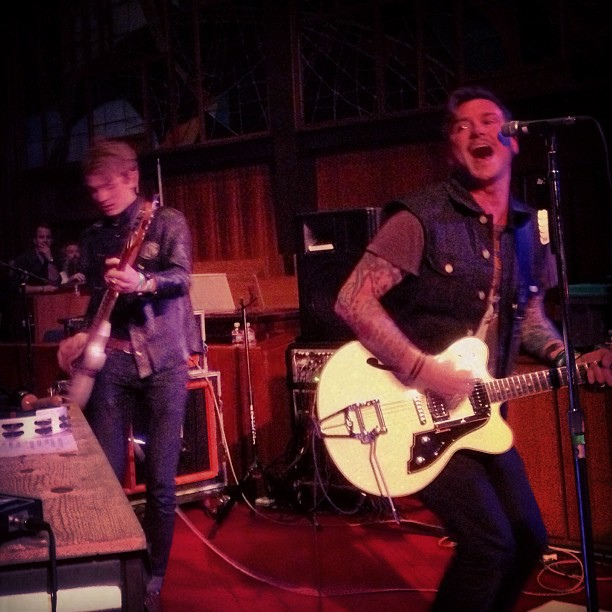 I went to the Central Presbyterian Church at 1am expecting to see Walker play a solo acoustic set. Apparently he had a different idea. He and the band were there to rock. In fact, they energized the crowd so much that many attendees left their seats in the pews and rushed toward the pulpit shortly after I arrived.
Walker at times appeared a bit uneasy singing some of his songs in the church. But he was also having a great time, telling the crowd "Y'all are a barrel of fun, can we do this every night?" If only we could — his shows are always boisterous and fun.
---
The Beards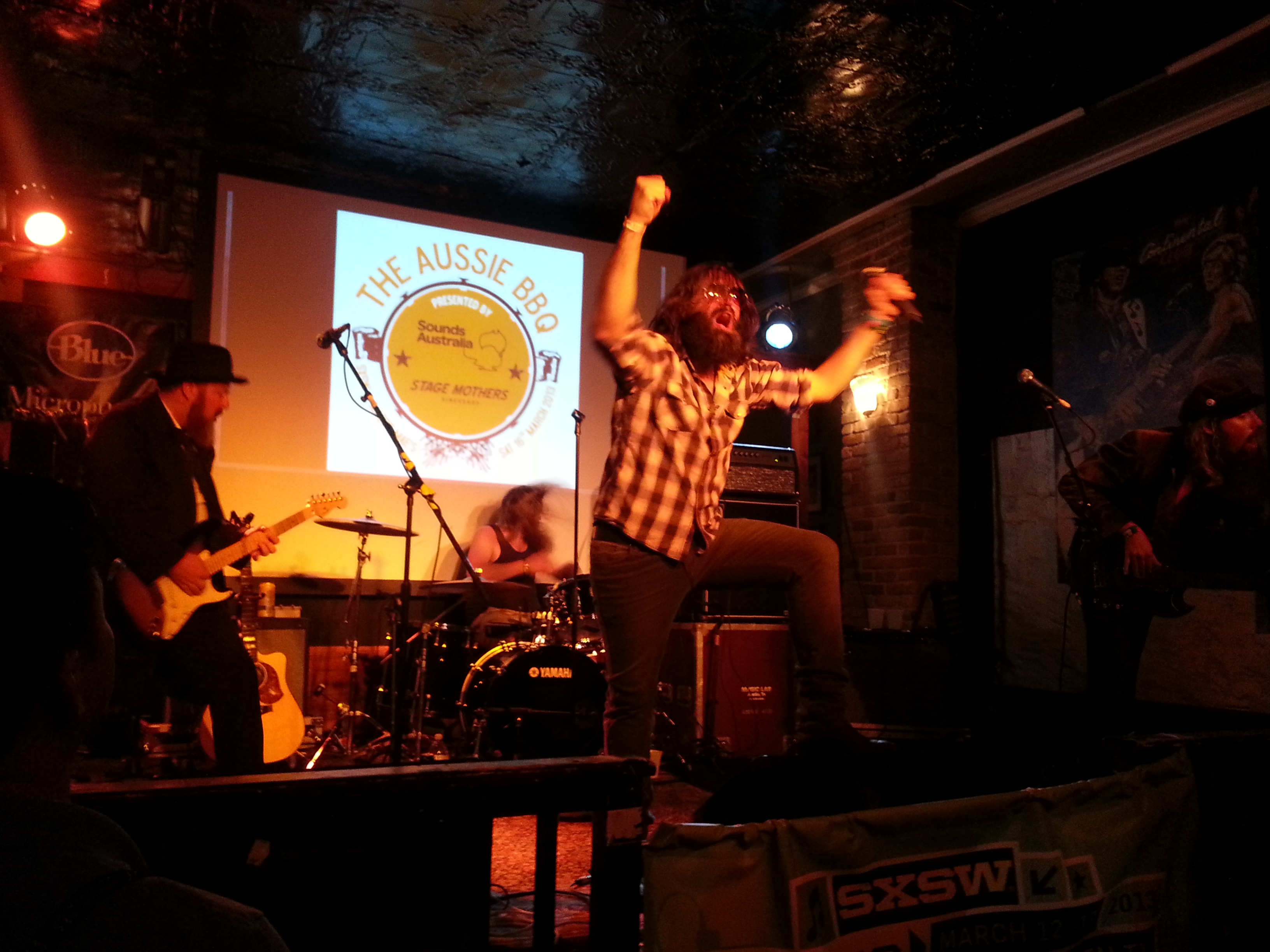 Any guess what Australia's The Beards sing about? Here's a hint: they declared the section in front of the stage to be the "V.I.B." section, for "very important beards."
It is tempting to write them off as a novelty act but, to steal Butch Walker's line, they were "a barrel of fun." Over the top fun. There songs are filled with comical lyrics about all things beards that are set to rock music that run the gamut from AC/DC to Def Leppard. I left to catch another band as they launched into a song called, "If Your Dad Doesn't Have a Beard, You've Got Two Mums."
Audio Download: The Beards, "I'm In the Mood… For Beards"

Audio clip: Adobe Flash Player (version 9 or above) is required to play this audio clip. Download the latest version here. You also need to have JavaScript enabled in your browser.
---
Click HERE for more Twangville coverage of SXSW.

Photo credits: Paul Moore (Patty Griffin); Mayer Danzig (Sexton/Garza; The Beards); Mark Runyon | ConcertTour.org (Dawes); Julie "Carolina Chickadee" Richmond (Otis Gibbs); Dénes Pécsi-Szabó (Ivan and the Parazol); Jeremiah Evans (Butch Walker).
---
About the author:
Mild-mannered corporate executive by day, excitable Twangville denizen by night.
---