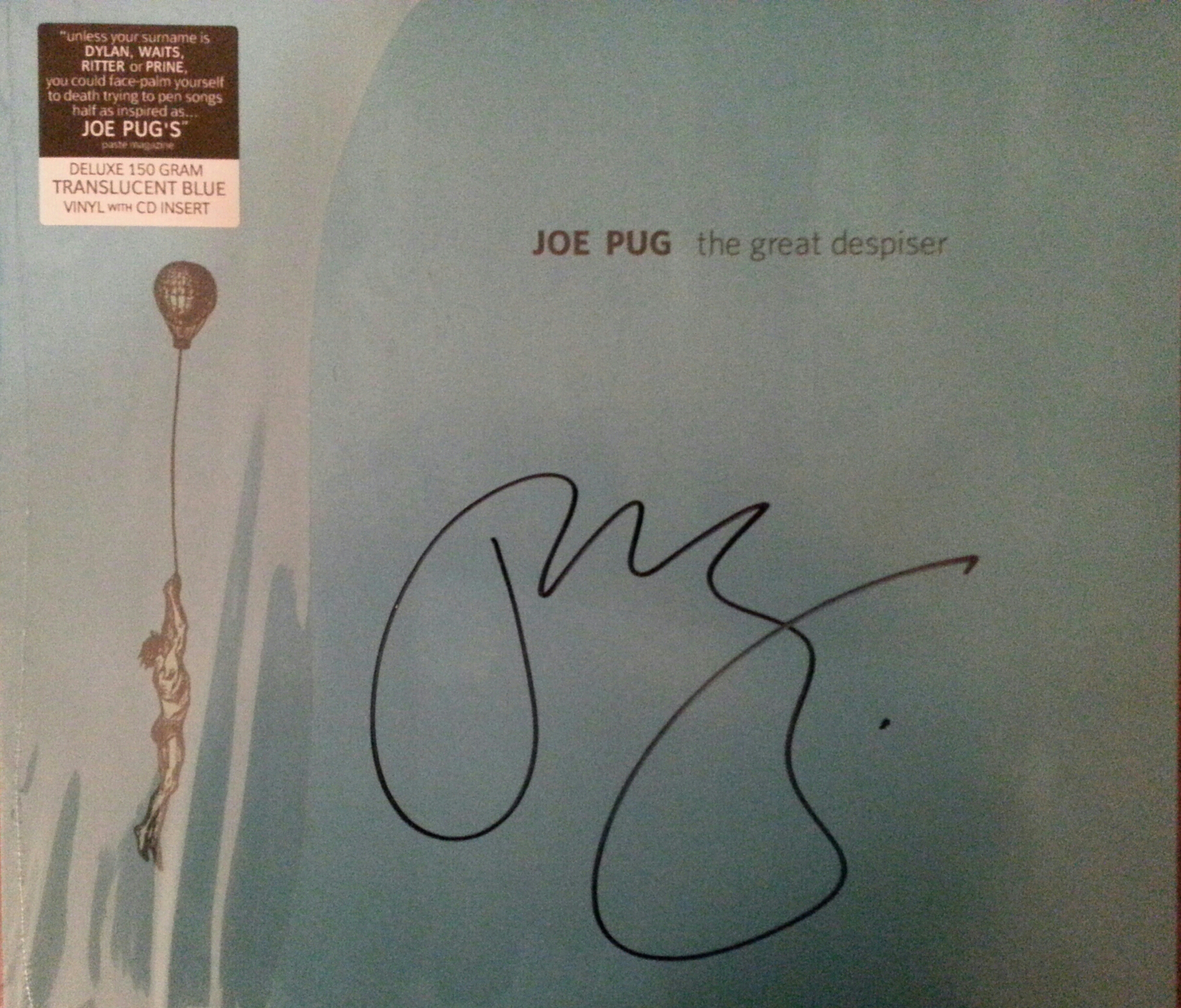 One of the best parts of Twangville is discovering an artist early in their career. It is incredibly satisfying watching said performer build an audience and grow as an artist.
In that light, it was great to see Joe Pug when he passed through Boston a few weeks ago. From his early days as an acoustic troubadour to his more recent band-oriented output, Pug has held a regular spot among Twangville's list of favorite artists.
Why am I telling you this? After the Boston show Joe was kind enough to sign a vinyl copy of The Great Despiser, his latest release, for one lucky resident of Twangville.
To be eligible for this give-away, post a comment with your favorite up-and-coming artist. Perhaps it is a musician or band from your hometown or maybe one that caught your attention from afar.
A winner will be selected at random when the contest ends on Sunday, 31 March 2013 at midnight ET.**
---
**By participating in Twangville contests you agree to allow Twangville to post the winner's name and city on our web site. We pass along the winning addresses to the record company or appropriate party for fulfillment. Twangville will not use your address for any other reason. Contest open to US and Canadian residents.


---
About the author:
Mild-mannered corporate executive by day, excitable Twangville denizen by night.
---