The Right Ons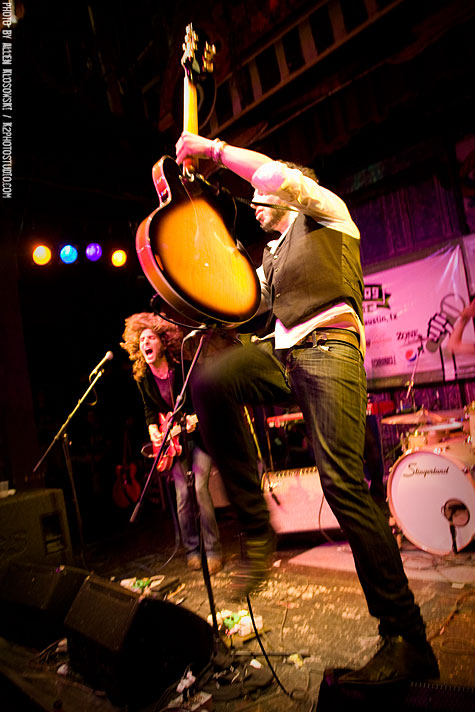 The quintet from Madrid, Spain is like a party in a box. They're well-studied students of the classic Detroit garage rock sound, with bits of Jimi Hendrix and Sly and the Family Stone thrown in as well. They paid tribute to Stone with their intense cover of Sly's "I Want to Take You Higher" but only after passing tambourines and maracas into the audience so that everyone could participate. In the words of the J. Geils Band, it "Ain"t Nothin" but a House Party."
Audio Download: The Right Ons, "Do Your Thing, Babe"

Audio clip: Adobe Flash Player (version 9 or above) is required to play this audio clip. Download the latest version here. You also need to have JavaScript enabled in your browser.


[Source: SXSW]
The Felice Brothers
Three brothers from the Catskill Mountains in New York, performing with two mates, spin tales of Americana with touches of Dylan, Waits and Springsteen. Mighty fine.
Audio Download: The Felice Brothers, "Frankie"s Gun"

Audio clip: Adobe Flash Player (version 9 or above) is required to play this audio clip. Download the latest version here. You also need to have JavaScript enabled in your browser.


[Source: SXSW]
The Hold Steady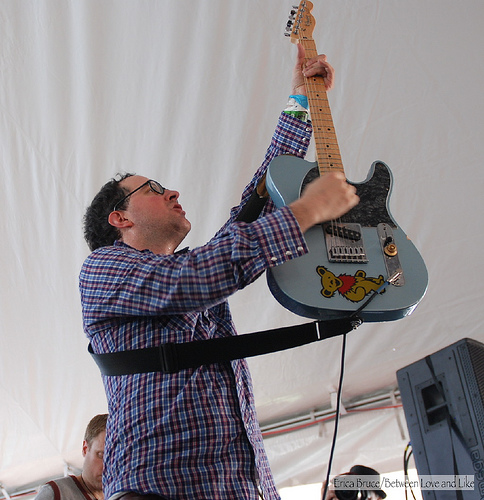 Having seen the band play a number of times over the past year, I told myself that I would skip them this time around. Who was I kidding. Few bands bring on the rock like Brooklyn's Hold Steady. And a rock show in Austin is about as good as it gets. If it sounded like a greatest hits show it was probably because the band's catalogue – only four albums deep – is so rich and rewarding. See for yourself when the Hold Steady release a live cd/dvd later this month.
Frank Turner
You can't help but appreciate when the band looks on admiringly as the singer plays a solo acoustic number. Such was the case as England's Frank Turner showcased his sharp melodies and even sharper wit. And it got even better when the band kicked in.
Metallica
Among the worst-kept secrets at this year's conference was Metallica's planned Friday night set at Stubbs. Their appearance was planned to celebrate the release of the Guitar Hero Metallica edition. The band was certainly not playing video game instruments as they blasted through a career-spanning set.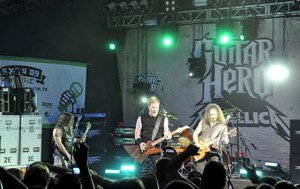 KaiserCartel
The garden at Threadgills was the casino perfect setting for the Brooklyn acoustic duo. They seemed to be enjoying the atmosphere as much as the crowd as their bright and airy melodies wafted through the trees on a sunny afternoon.
Audio Download: KaiserCartel, "Season Song (live)"

Audio clip: Adobe Flash Player (version 9 or above) is required to play this audio clip. Download the latest version here. You also need to have JavaScript enabled in your browser.


[Source: SXSW]
M Ward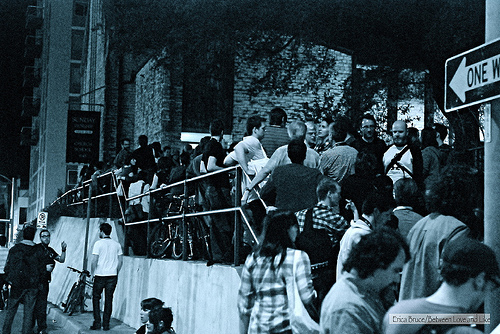 Here's a photo of the crowd queued up to see M Ward's official SXSW showcase on Wednesday evening. Proving Eugene Mirman right, I caught Ward light up a coffee shop for about 60 people on Saturday afternoon. Playing a set that hearkened back to the old Sinatra and Dean Martin standards, Ward showcased his prowess with an acoustic guitar.
Laura Critchley
Walking up South Congress to who knows where when a soothing ballad caught my ear. Needless to say I stepped into the Oak Garden at Guero"s to catch a bit more of this pop-oriented singer-songwriter.
Audio Download: Laura Critchley, "What Do We Do"

Audio clip: Adobe Flash Player (version 9 or above) is required to play this audio clip. Download the latest version here. You also need to have JavaScript enabled in your browser.


[Source: SXSW]
For more Twangville SXSW coverage click here.
Photos courtesy of Allen Klosowski/K2 Photo Studio (The Right Ons), Erica Bruce/Between Love and Like (Craig Finn of the Hold Steady and M Ward line), and Rockforward (Metallica).
---
About the author:
Mild-mannered corporate executive by day, excitable Twangville denizen by night.
---