by Suzanne McMahon in Playlists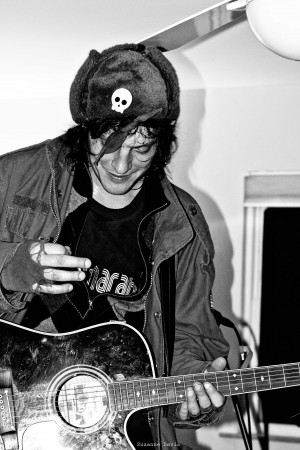 I love a good rock & roll band. Marah are a sweaty, raw, energetic rock band and I've been lucky enough to see them play live many times (my favorite time was at "The Tree House", a residential living room in Tacoma Park, MD). The core of the group is Dave Bielanko, Serge Bielanko, and Christine Smith. The band has had many members come and go throughout the years but the albums have remained pretty consistent.  I'm going to take you through their catalog to pick out my favorite songs  and I have ranked each album as well.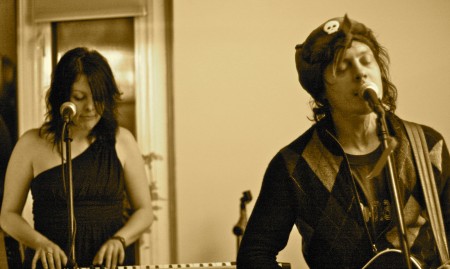 Let's Cut the Crap and Hook Up Later On Tonight (1998): A stellar first album. You should listen to it all the way through but here are my favorites. Rank #2
Fever
Phantom Eyes (My absolute favorite Marah song ever. This song made me want to hear everything else they have ever recorded). Also, one of my photographs is shown during this video!

Firecracker
Boat
Limb

Kids in Philly (2000): Love this record. It was fun to go to Philly and see some of the places that they sing about. Rank #3
Faraway You

Point Breeze (another favorite- listen to this song and tell me you didn't want to dance!)

Round Eye Blues
Barstool Boys

Float Away with the Friday Night Gods (2002): Rank #9

Soul
Leaving
20,000 Streets Under the Sky (2004): Rank #5
Freedom Park
Going Thru the Motions
Tame the Tiger

Pizzeria (Serge Bielanko's ode to pizza parlors)
Float Away Deconstructed (2005): The band decided to release "deconstructed" versions of the songs from the album "Float Away with the Friday Night Gods." These versions are far superior in my opinion! Rank #8
Float Away (acoustic demo)
Revolution (demo)
People of the Underground (demo)
Crying on an Airplane (acoustic demo)
A Christmas Kind of Town (2005): The perfect rock & roll Christmas album! I play it every year along with Bob Dylan's "Christmas in the Heart." Rank #6
New York is a Christmas Kind of Town
Christmas with the Snow
Holly Jolly Christmas
Baby it's Cold Outside
If You Didn't Laugh… You'd Cry (2005): My favorite Marah album. It is fantastic. Listen to it now! Rank #1
The Closer (it's okay… you can start dancing like I do every time I hear it)

City of Dreams
Sooner or Later (Serge's best song ever)

The Demon of White Sadness
Walt Whitman Bridge (most well-known Marah song)

Angels of Destruction (2008): Rank #4

Coughing Up Blood
Old Time Tickin' Away
Santos De Madera (this video was shot at the "Tree House" concert that I mentioned earlier- amazing show)

Songbirds
Life is a Problem (2010): Rank #7
Valley Farm Song
Life is a Problem

Put 'em in the Graveyard
BONUS:
Kids in Amsterdam (2004)- excellent studio versions of songs from "Kids in Philly"
Sooner or Later in Spain (2006)- CD and DVD of live concerts in Spain
Now go find some Marah to listen to!!
---
About the author:
Suzanne started her love affair with photography at age 15. When she's not snapping photos, she is working as a Clinical Social Worker just outside of Boston. Suzanne also enjoys attending concerts and singing. Check out more of her photos at www.suzannedavisphotography.com
---