Hoots & Hellmouth
Tree House Concerts in Takoma Park, MD: November 2010
Post by Suzanne D. McMahon (Suzanne Davis Photography)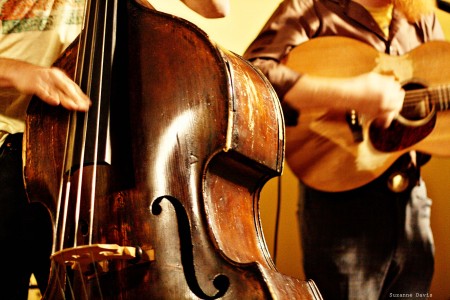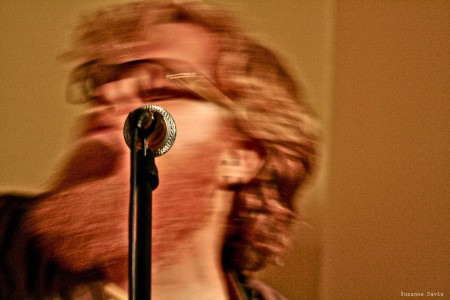 The Tree House is a pretty special place. Pete, Anne, Matt, and Janet host music junkies at their home to experience incredibly intimate nights of folk or rock. It's not every day that you get to see a crazy talented group  playing 2 feet away from you in someone's living room. When I was belting out Hoots & Hellmouth's songs along with them, they could probably hear me!
As someone who has seen Hoots & Hellmouth play live numerous times, I was well aware of the treat that I was in for (in fact, the band was invited to this venue based on my suggestion!). Between the stomping, whistling, and hooting, the living room became a giant dance party. In a space that small, it wasn't hard to take many close-up photos of the band, particularly Sean Hoots (I can't get enough of that red beard!). The first photo is one of my favorites that I've taken. I have been lucky enough to photograph many shows at The Tree House and although I've since moved away, I hope to return again soon.
Photos taken with a Canon Rebel SLR using 50mm f/1.4 and 70-200mm lenses.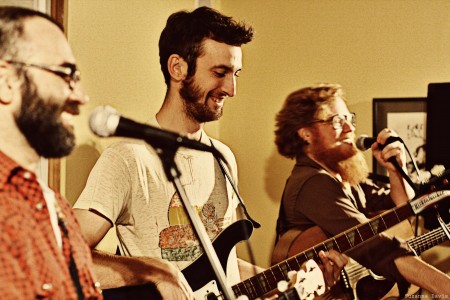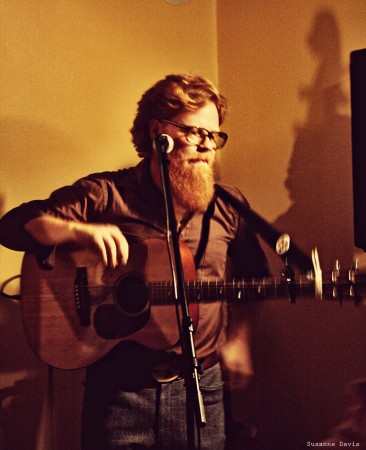 ---
About the author:
Suzanne started her love affair with photography at age 15. When she's not snapping photos, she is working as a Clinical Social Worker just outside of Boston. Suzanne also enjoys attending concerts and singing. Check out more of her photos at www.suzannedavisphotography.com
---