Several days ago I wrote a partial review of the new Slaid Cleaves live double album, Sorrow & Smoke: Live At the Horseshoe Lounge.  Since then the album has come out, I've overcome the technical issue with getting both discs, and I got a chance to see Slaid live at the Kuumbwa Jazz Center in Santa Cruz.  So I think it's appropriate to add some additional material and see if I can get to a more complete picture of the new album versus the 50%'er from the first time.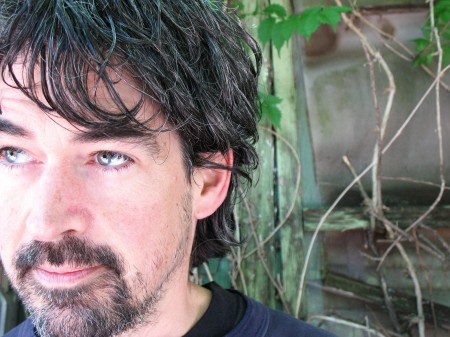 One of the things I noted last time was how the album captures the atmosphere of a Slaid Cleaves show.  I'll double down on that comment now.  While the show last night in Santa Cruz was certainly a different experience than what you'd have heard in South Austin, it's cut from the same cloth.  If you like the album, you'll want to see him live, and vice versa.
Something that didn't come on the road with Slaid is the trumpet accompaniment of Oliver Steck.  The extra texture he adds, particularly to Wishbones, Cry, and One Good Year, is at once both sublime and compelling.  Those songs are at a new level on the album.  Having said that, the support of Chojo Jacques for the tour is a fine replacement.  He adds a lot to Slaid's lone guitar.  I have to give a shout-out to the Vassar Clements number he did while Slaid was recovering from a yodeling incident.  And that's maybe the most compelling reason I can give you to go out and see Cleaves when he comes around: a good yodeler is a freak of nature.  You almost can't believe what you hear his voice do, even when you're looking at him doing it.
On a final note, the commentary you get about the songs, both in the album and live, paint a rich picture on where one of the most compelling songwriters in Americana today gets his material.  I can't wait for the follow up song to Horses, about Willy Junior's daughter.  Especially if he keeps the line about brie and hard cheddar.  But I guess you had to be there to get that story….
---
About the author:
I've actually driven from Tehatchapee to Tonopah. And I've seen Dallas from a DC-9 at night.
---