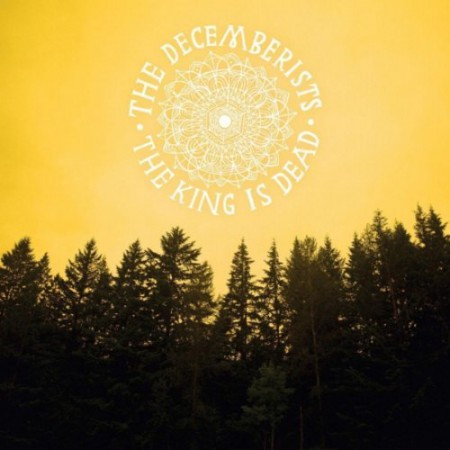 READERS PICK: JANUARY 2011
Twangville readers recently picked The Decemberists' The King is Dead as their favorite album of January 2011. To record album number six The Decemberists shacked up in a remote barn outside of their Portland, OR base. For this release, the band shied away from their common concept album format to do something a little different. Lead singer, Colin Meloy, sums it up best when he says:
It's like going from reading a novel to reading a bunch of short stories.
Influences from Camper Van Beethoven, Neil Young, The Byrds, and R.E.M. abound. Peter Buck, Gillian Welch, and Dave Rawlings contribute greatly throughout the record with Buck's signature sound obvious on "Calamity Song". Post-Appalachian influences reign in this pop-infused, folk-rock barnstormer.
The Decemberists have been hit or miss for me in the past but that's no where near true on The King Is Dead as I can't get enough of it. Who needs a concept album when you have 10 brilliant songs on the same album? The album recently climbed to #1 on the Billboard 200 Chart. It's the first five star album of the year from this guy.
Standouts: Calamity Song, Rox in the Box, January Hymn, Down By The Water, June Hymn, This Is Why We Fight, Dear Avery
[★★★★★/4.700]
---
About the author:
Washington, D.C. area web designer by day. Music is my muse. I host Twangville's weekly Readers' Pick.
---