I found myself a little torn about whether to post a review of the new Alex Hargreaves album, Prelude, to Twangville.  It does have fiddle and banjo and mandolin, but rarely does it even come close to twangy.  It's much more a jazz album.  But this is a path that's been blazed already by Bela Fleck, Alison Brown and others, and Twangville readers clearly have a wide spectrum of music they appreciate, so I decided to go ahead and hit Publish.  And speaking of Fleck, both he and Mike Marshall have guest appearances so there's some Americana bona fides here.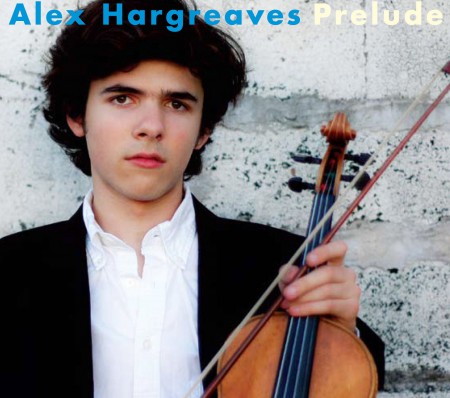 The first song on the record, Shasta, has a driving background banjo part that reminded me of 80's era Pat Metheny.  It serves as a good warm up to Big Hook, a pretty traditional take on bluegrass, with some tasty mandolin to go with Hargreaves' fiddle playing.  Lost in Lunel, about the French mandolin festival, also hews to the bluegrass genre.
More of the album, however, is jazz focused.  April Joy does the fusion idea proud with a bluegrass instrumented take on a traditional sounding jazz tune.  That leads into the John Scofield composition, There Will Never Be Another/Not You Again, that would have been right at home back in the day when I used to catch some of masters at a couple of Kansas City clubs.  I also have to mention Road Song, a tune that quickly goes on the attack with a fiddle/bass duel, but then transitions into something more New Orleans than Harlem.
On the whole, Prelude is a record I'll probably go back to when I'm in the mood for something a little different.  The musicianship on this all-instrumental album is pretty fabulous.  It is, though, more jazz and ambience than my normal daily diet of music.
---
About the author:
Support new music. Listen to a band or singer you've never heard of this week. I've been doing that for over 30 years.
---