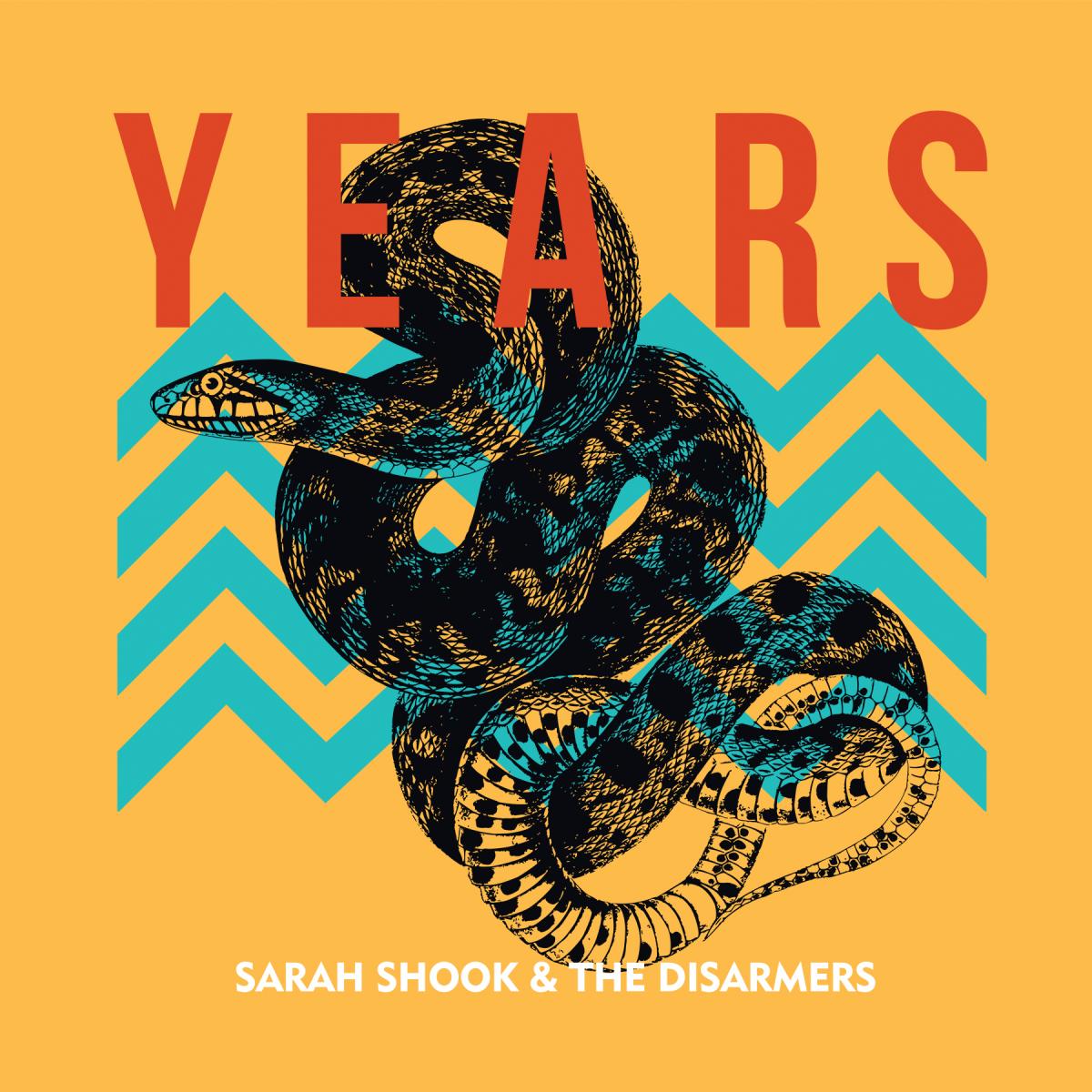 You picked Years by alt-country band, Sarah Shook & The Disarmers, as your favorite new release for the week of April 6, 2018.
Poll Results
What is your favorite new release for week of April 6?
SARAH SHOOK & THE DISARMERS, Years (33%, 13 Votes)
BLACKBERRY SMOKE, Find a Light (20%, 8 Votes)
EELS, The Deconstruction (15%, 6 Votes)
ROSIE AND THE RIVETERS, Ms Behave (13%, 5 Votes)
WYE OAK, The Louder I Call, The Faster It Runs (10%, 4 Votes)
DEATH BY UNGA BUNGA, So Far So Good So Cool (5%, 2 Votes)
MIPSO, Edges Run (5%, 2 Votes)
GIN WIGMORE, Ivory (0%, 0 Votes)
Total Voters: 40
Loading ...
---
New Releases
Loading ...
Did we miss something? If you feel a new release is missing from our current poll, please let us know in the comments.
---
Readers' Tops Winter & Spring 2018
CALEB CAUDLE, Crushed Coins (61 votes)
THE CLAUDETTES, Dance Scandal at the Gymnasium! (57)
JANIVA MAGNESS, Love is an Army (55)
6 STRING DRAG, Top of the World (36)
J.D. WILKES, Fire Dream (34)
CHRIS SMITHER, Call Me Lucky (24)
BRANDI CARLILE, By the Way, I Forgive You (17)
ANDERSON EAST, Encore (16)
THE DECEMBERISTS, I'll Be Your Girl (16)
RUBY BOOTS, Don't Talk About It (14)
NATHANIEL RATELIFF AND THE NIGHT SWEATS, Tearing at the Seams (14)
PAUL THORN, Don't Let the Devil Ride (13)
COURTNEY MARIE ANDREWS, May Your Kindness Remain (13)
KACEY MUSGRAVES, Golden Hour (13)
SARAH SHOOK & THE DISARMERS, Years (13)
GRANT-LEE PHILLIPS, Widdershins (11)
MARY GAUTHIER, Rifles and Rosary Beads (10)
THE WOOD BROTHERS, One Drop of Truth (10)
CALEXICO, The Thread That Keeps Us (9)
JONATHAN WILSON, Rare Birds (9)
GLEN HANSARD, Between Two Shores (8)
BRIAN FALLON, Sleepwalkers (8)
BLACKBERRY SMOKE, Find a Light (8)
THE SHEEPDOGS, Changing Colours (7)
THE LOW ANTHEM, The Salt Doll Went to Measure the Depths of the Sea (7)
Keep 'em coming. Your votes in our weekly Readers' Pick poll help create these rankings. Many thanks!
---
About the author:
Washington, D.C. area web designer by day. Music is my muse. I host Twangville's weekly Readers' Pick.
---