I first saw Slaid Cleaves back in the 90's at the Cactus Cafe in Austin.  That's back when Grif was still booking the acts and it was a live music institution going back to Dylan and Baez in the 60's.  I remember being blown away by the richness of the stories Slaid sang about.  Not just the plot, but all the descriptions of the characters and places.  He has a new album, Ghost On the Car Radio, and all that lyrical texture is still present.
 Take The Old Guard as an example.  A tale of the regulars keeping the flame at Dickie's place, Cleaves observes "heartbreak goes down easier with beer and rhyme."  George Jones famously sang that "tonight the bottle let me down."  Jones certainly evokes emotion, but Cleaves charges the emotion with poetry.  In Little Guys, the story is of B & E, a mom & pop auto shop falling victim to changing times where "B is for Butch, Evelyn is momma's name."  Primer Gray emphasizes "it's what you do, not what you say" as it goes through 3 generations of attitude about a Pontiac.
While the album is primarily a set of acoustic guitar and simple accompaniment of Cleaves' stories, there are some nice instrumental flavorings that round out the emotion on the album.  On the aforementioned The Old Guard, a sweet Chet Atkins-style guitar and a Bakersfield beat play up the tale.  The resonator part on Hickory just adds to the lament of a mining town and nearby forest's demise.  The aptly named Harmoni Kelly adds a layer of vocal depth to To Be Held, pretty much the only traditional love song on the record.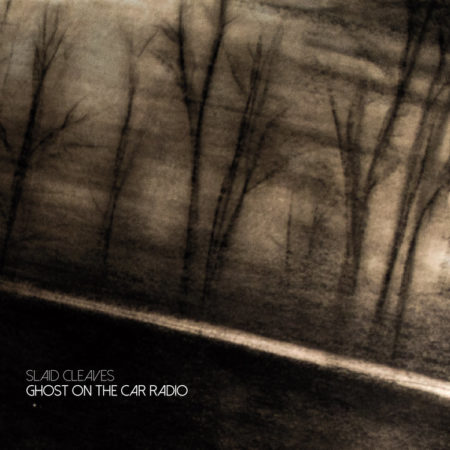 At this point in his career Slaid Cleaves knows his audience, and his audience knows him.  Neither seem to care too much if their passion spreads to newer fans.  Sort of like the long-term relationship in So Good To Me, it's an emotional grounding most people in the world would give a lot to experience.  So if you're already a Cleaves fan, I have no doubt you'll like Ghost On the Car Radio, and if you're not, give it a listen and see what you've been missing.
---
About the author:
I've actually driven from Tehatchapee to Tonopah. And I've seen Dallas from a DC-9 at night.
---