I appreciate the sentiment behind the saying, "you can't go home again" and it's nod to life not standing still.  Sometimes, when you want to take a step back from all the changes, home is just where you want to go, though.  Brothers Dallas and Travis Good, and their Sadies bandmates Sean Dean and Mike Belinsky, seem to have found that to be the case on Northern Passages, their soon-to-be-released 10th studio album, recorded in their parent's basement.  Taking pages from various phases of the band's life, the record pays homage to past glories and reminds you there are still plenty of places for the group to explore.
A number of songs on the CD are the pysch-folk rock, southern twin-lead-guitar sound that I happen to really like to hear them do.  Riverview Fog, the opening track, is a letter to their old friend and collaborator, Rick White.  It's message that "you're on my mind, with no curse of time" is as heartfelt a description of a lifelong friendship as I can remember.  The Good Years is a melancholy statement of a relationship with no roots where "he haunted her before he was dead."  On God Bless the Infidels, by far the twangiest song in the collection, the brothers deliver a tongue-in-cheek question of "was it really God's will, for the Christians to kill?" in a style reminiscent of the Stones "running 20 red lights in His honor."
The band hasn't forgotten it's early days of punk-influenced alt country.  Another Season Again is a 2 1/2 minute scorcher, while There Are No Words is nearly as fierce, but then fades to a twangy guitar solo in the end.  The Elements Song, Through Strange Eyes, and Questions I've Never Asked get a little more mainstream with the back and forth twin lead guitars added some Southern rock to the sound.  The CD finishes with The Noise Museum, an instrumental wall of sound that leaves everything open to the possibilities of the boys and their guitars.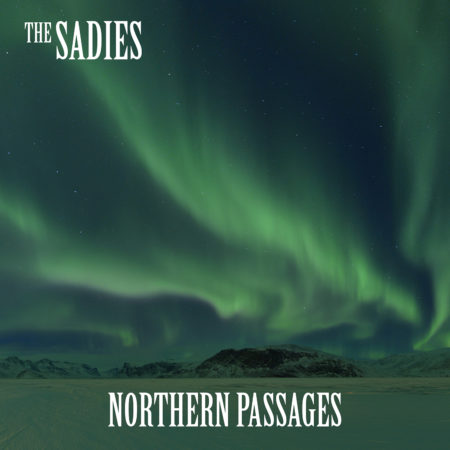 The Sadies are the flag bearers of the Canadian alternative rock and country music scene.  Between collaborations with everyone from Neko Case to Buffy Saint-Marie to Neil Young they keep delivering an ever-improving songwriting and performing capability on their own.  Northern Passages is a great sampler of what they can do if you're not already a fan.
---
About the author:
Support new music. Listen to a band or singer you've never heard of this week. I've been doing that for over 30 years.
---