This band has seemingly moved more and more toward a gentler acoustic singer/songwriter sound through the years and this record is no different. Many tunes are downtempo and highlight Dave Wilson's vocals and songwriting. They have an overal easygoing character, highlighted by the banjo and mandolin picking on "Bon Ton Roulet." Wilson's almost solo acoustic "Jackie Boy" sounds like an ode to a lost dog. "All That's Left" included some very pretty harmonica and honky tonk piano to go along with the standard banjo, mandolin, bass, acoustic guitar. It's another example of the diversity on this Chatham County Line record.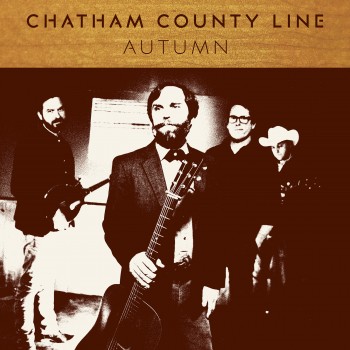 It's hard for me to call any album a bluegrass album without an instrumental number. "Bull City Strut" fits that bill as it shuffles easily from banjo to mandolin solos and even to a precisely flat-picked guitar solo. It's hard not to bop your head to this tune.
"If I Had My Way" sounds like a classic bluegrass/fiddle tune. Wilson takes this one off and banjo player Chandler Holt lends the song a bit more husky timbre.
Both "Siren Song" and "Rock and the River" are classic Chatham County Line tunes. Dave Wilson's blue-eyed soul floats above melodic banjo and mandolin lines. They have a similar sound to the band's brilliant 2010 release "Wildwood." These tracks somehow find a balance between subtle and quiet melodies and the bluegrass bounce. "Rock and the River" has shimmering piano lines to boot.
For the most upbeat section, skip to the last track "Show me the Door." Dave Wilson and the boy have even added in some gentle percussion. While it doesn't reach the emotional heights of other tracks, it does show another side to the bands aesthetic. It's one of the most diverse sounding bluegrass albums I've ever heard.
---
About the author:
Jeff is a teacher in the Boston area. When not buried correcting papers, Jeff can be found plucking various stringed instruments and listening to all types of americana music.
---