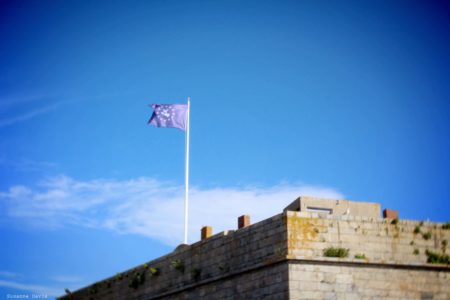 Newport Folk Festival 2016- Saturday
We arrived at Fort Adams Park in Newport bright and early on Saturday and were greeted with a a lot more heat and humidity. Luckily, the musical acts on Saturday almost made you forget about the sun. From living legends to hot new acts, the day had much in store.
Overlooking that they played on the smallest of the three stages, Del (McCoury) & Dawg (David Grisman), bluegrass legends, were an absolute delight. Both sang and wowed the crowd with their instrumental prowess. Grisman was wearing a "Dump Trump" shirt which drew chuckles throughout the crowd. "East Virginia Blues" and "Man of Constant Sorrow" were particular favorites. For two musicians who played Newport some 50 years ago each, the two connected the festival to its past and to the rich history of bluegrass that is still alive and well.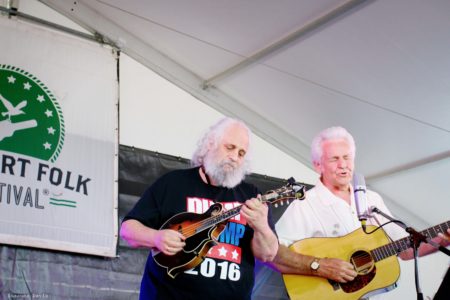 Nathaniel Rateliff & the Night Sweats were one of the biggest finds for me. Rateliff himself has tremendous vocals that glide over a retro R&B outfit. The Night Sweats, complete with Andy Wild on sax and Mark Shusterman on organ, are a new take on the Alabama Shakes led retro song movement and have a classic hip-shaking feel. The band lived up to the history of the Stax label. "We've Got the Whole Night Left to Lose," with Rateliff shaking his tambourine over the horn section, was a real hip-shaking, crowd sing-along, feel-good number. Another track, "S.O.B.," used snapping and Rateliff's vocals in the verses and then explodes into the chorus.
Next up was the intriguing collaboration between Ryan Adams and the Infamous Stringdusters featuring Nikki Bluhm. I've seen many backing bands behind Ryan in concert and this was the best (followed closely by the original lineup of the Cardinals). They took his classic tunes and enhanced them. After a Slayer cover, Ryan ripped into three classic tunes from his debut solo album Heartbreaker, "To Be Young," "My Winding Wheel," and "Oh My Sweet Carolina," showing that the band could bring new life to classic tunes. Each showed off the amazing chops of some combination of the Stringdusters. The set was uneven after those three as classics "New York, New York" were side-by-side with mediocre newer tracks "Tears of Gold" or slowed down classics "Let it Ride." Overall the new set breathed new life into classic tunes. Here's hoping the acts come together again and do some recording.
Father John Misty was next up. He proceeded to wax poetic and sing his deeply cynical tunes. He's not afraid to insult anyone and everyone. I would say to the detriment of his music but it's the most upbeat stuff I've heard J. Tillman sing. "Hollywood Forever Cemetery Sings" was a particularly pretty rendition on his own. He also claimed that he'd been offered a cool $250,000 to cover "I Want it That Way" and turned it down (in fact Brittany Howard and Jim James did that actual thing).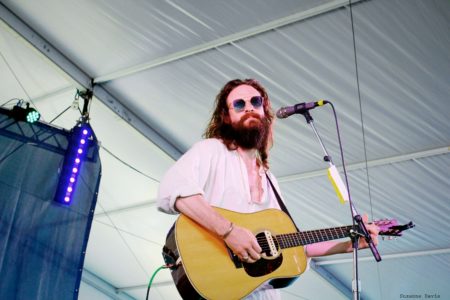 Finally, Patti Smith closed out the night with a searing set. She started with her take on Dylan's "Boots of Spanish Leather." The she read a unique Alan Ginsberg poem. Her performance harkened back to another time in music where the beats were in charge. The dreams led the way. Patti brought an unmistakable energy and determination that stays true to the spirit of the festival.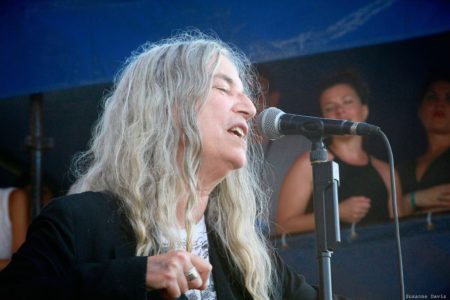 Photos by Suzanne Davis McMahon
---
About the author:
Jeff is a teacher in the Boston area. When not buried correcting papers, Jeff can be found plucking various stringed instruments and listening to all types of americana music.
---