Every once in awhile, there is an artist whose album is so anticipated by the Twangville Posse that a number of us pile on for a team review. Put Jason Isbell's "Something More Than Free" in that category.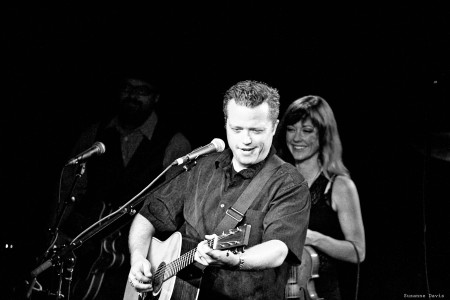 SHAWN'S TAKE
Jason Isbell's last album, Southeastern, was my favorite album on the year.  It was a raw exploration of a man's demons, and I sometimes had to think twice before I hit play.  Something More Than Free is Isbell's follow up to that musical opus on the darkness of the human spirit.  He's come through that knothole and is singing now about the road ahead.  Lest you think this is all light-hearted and optimistic, though, he's not speaking from the voice of an arena-filling musician married to a tremendously talented, charismatic (and yes, pretty) fiddle player.  No, this is everyman trapped in the striving-for-middle-class struggle and accepting of the fact that winning comes only if you get to lower the bar to average.
The opening song, If It Takes A Lifetime,  characterizes acceptance that the partying days of your youth are gone and now it's about just living your own life. "I don't keep liquor here/never cared for wine or beer/working for the county/keeps me pissing clear."  On The Life You Choose he knows that internal conflict when "Sunday morning I'm too tired to go to church/but I thank God for the work."  Speed Trap Town paints the picture of life in a small town where the sheriff giving out speeding tickets is what your home is known for.  Palmetto Rose tells us about Isbell's heartfelt home state, but rather than the fancy restaurants in Charleston or the brochures of South Carolina's tourism board he warms to the idea of woven palm roses for good luck and iodine in the produce.
Having said all that, Isbell coats the lyrics with a musical complexity and finger-snapping arrangements that keep you tapping your feet and looking forward to the next story, and I found Something More Than Free more compelling than his previous work.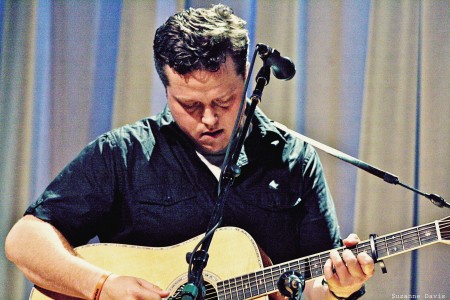 SUZANNE'S TAKE
From the first riffs of the first song, I knew I was going to love this album. Sure, we've all had high expectations after Southeastern, and Isbell doesn't disappoint here. He continues to sing about regret and redemption and has established himself as a highly respected songwriter and musician.
The first song "If It Takes a Lifetime" and later "Children of Children" specifically echo the 70's era of Neil Young, Jackson Browne, and Elton John with their jingling guitars and lovely melodies. This is no Drive-By Truckers album. In fact, the only song with any hint of "rock" in it is "Palmetto Rose," which sticks out among the acoustic songs just as "Super 8" does on Southeastern. "Flagship" is a gorgeous love song, likely written for wife Amanda Shires. "Baby let's not ever get that way, I'll say whatever words I need to say. I'll throw rocks at your window from the street and we'll call ourselves a flagship of the fleet," he sings. The stripped down guitars and crooning vocals are reminiscent of "Cover Me Up". In "Teach Me How to Forget", Isbell asks to be taught how to unlearn a lesson and how to forget his past. Speaking of Shires, her beautiful violin and vocals are strewn all over this album and she also leaves her mark. They both add so much to each other's music.
This is an even, thought-provoking, and beautiful album that continues to demonstrate just how talented Isbell is. He has hit his stride and I continue to be excited to hear what else he shares with us.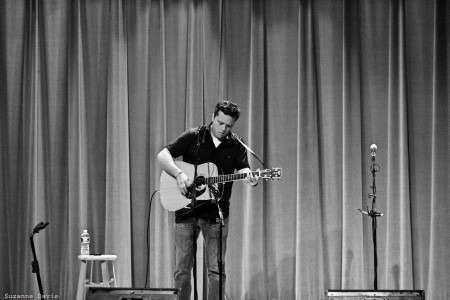 JEFF'S TAKE
After an absolute singer/songwriter classic in Southeastern, I wasn't sure how Isbell could follow that up. Almost exactly two years later, Isbell continues where that album left off. Something More Than Free has a decidedly more lighter tone that its predecessor. The first two tracks are upbeat in a totally different way. Perhaps his new marriage to fiddler Amanda Isbell (which happened at the tail end of Southeastern) has lightened Isbell's emotional load.
"If It Takes A Lifetime" is an irresistible song. It's about a loser who just keeps trying to find the straight and narrow. He hates his job but continues to go to work just the same. The tune has shades of a rootsier version of Jackson Browne or even Elton John's "Country Comforts." Its a welcome change and relief from the powerful and difficult moments throughout Southeastern.
The next track, "24 Frames," is also catchy and perhaps more accessible than the more country moments of many older Isbell tunes. The propulsive beat drives this catchy tune right into the listeners head. After these two tracks, the record takes a decidedly slower turn. Many of these songs keep Isbell's vocals at the forefront with sparse instrumentation to accentuate the vocals. I'm still working my way through them. They do not have the same immediacy of songs on Southeastern, but Isbell has earned the bunch more spins as these songs grow and change.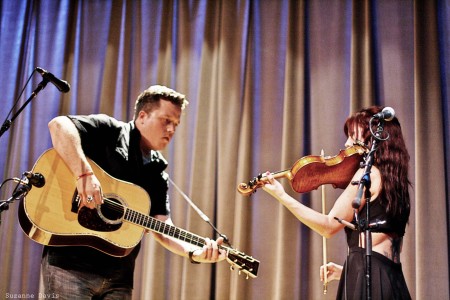 CHIP'S TAKE
In "Something More Than Free", Isbell serves up another exceptional collection of songs. However this release is brilliant in a different manner than his previous and highly acclaimed album, "Southeastern". The aforementioned record was more personal and almost gut wrenching at times. It was the culmination of reliving the process of battling personal demons and celebrating his new relationship with Amanda Shires.
On this new recording he delivers an assortment of songs invoking stories and places that are both personal and insightful. Portraits of everyday people, navigating the changing currents of life, have returned. A perfect example is the opener "If It Takes a Lifetime". Musically there is wider mix of tempo and style. The album moves from the mid-tempo rock of "24 Frames", the acoustic gem "Speed Trap Town", and the Blues influenced "Palmetto Rose".
"Something More Than Free" is another example of Jason Isbell's unpretentious brilliance. He delivers a collection of songs that use a variety of lyrical and musical devices. The characters that make up the songs demonstrate that life is more about endurance than getting ahead.
Photos by Suzanne McMahon (Suzanne Davis Photography)
---
About the author:
Suzanne started her love affair with photography at age 15. When she's not snapping photos, she is working as a Clinical Social Worker just outside of Boston. Suzanne also enjoys attending concerts and singing. Check out more of her photos at www.suzannedavisphotography.com
---