All these records came out this year and have been piling up on my digital nightstand.  They're all good too.  Enjoy the downloads, graciously provided by the artists/labels involved.
Zach Seibert & the Red Wagon
An Americana dream of atmospheric folk and country inspired rock and roll, Learning to Drown is Zach Seibert's first real solo project.  Seibert hails from Columbia, SC by way of New Orleans, LA.  And he sounds like it.  Featuring all originals save an excellent cover of Warren Zevon's "Play It All Night Long" (which is actually better than the Drive-By Truckers' recent interpretation), Learning to Drown showcases Seibert's bourbon soaked vocals and evocative lyrics. For my money, Zach and his Red Wagon are the South Carolina music scene's best kept secret.
RIYL:  Drag the River, Jeff Tweedy, Whiskeytown, bourbon and cigarettes
Here's a couple of songs from the record, you can buy the rest from Seibert's myspace here.
Zach Seibert & the Red Wagon \"Rode\"
Zach Seibert & the Red Wagon \"Play It All Night Long\"
Anthony da Costa
We last heard from on da Costa on his brilliant duo record with Red Molly's Abbie Gardner, Bad Nights-Better Days, which was preceded by his 7th solo record Typical American Tragedy.  Both of which found him recording in professional studios in a classic folk-Americana style (think Dylan, Prine, etc).  Not Afraid of Nothing is a deliberate step away from that sound.  Recorded in various houses and basements around da Costa's hometown of Pleasantville, NY, the album finds da Costa experimenting with a variety of sounds and song structures.   John Elliott of the Sweet Hereafter co produces with da Costa, and reportedly encouraged him to go outside the box with this project.  It mostly works, though it may be a slight shock to some longtime fans.
RIYL: Ryan Adams, John Prine, Cory Branan, songs
Da Costa's records are available on his website and on cdbaby.com.
Anthony da Costa \"I Am Way Too Much\"
Suburban Home Sampler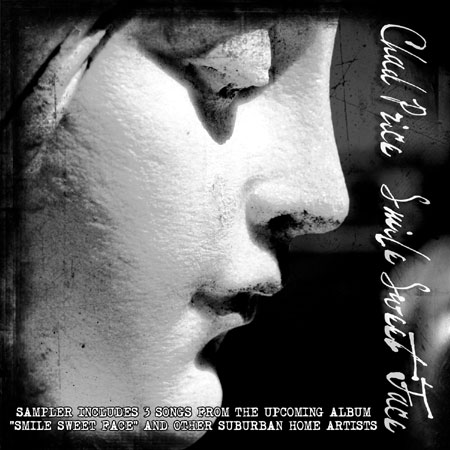 I've been a Drag the River fan for awhile now, but never really noted their record label.  That record label turns out to have been Suburban Home Records, home, to among others, my new favorite band Two Cow Garage.  During their 14 years of being badass, they've also put out records by punk rockers turned folkies like Tim Barry (Avail), Joey Cape (Lambwagon), and Mike Hale (In the Red).  Other bands/acts that call Suburban Home home include Austin Lucas, the Takers (recently reviewed by twangville here), Ninja Gun, and Look Mexico.  They also put out solo records by Drag the River front men Chad Price and Jon Snodgrass.  Most, if not all, of their catalog is worth checking out.  To prove it, they stream most of the records available on the label for free on their website.  And if that isn't enough for you, they have a free 21 song sampler available for download right now (here).
Here is one from Chad Price's new solo album, Smile Sweet Face.
Chad Price \"Cursed\"
Sons of Bill

These guys won our album of the week awhile back and for good reason.  Their brand of alt. country falls somewhere in the Chris Knight- Tom Petty neighborhood, packing hard lock stories with just the right amount of rock n roll.  One Town Away is the follow-up to their 2006 debut A Far Cry from Freedom.  It was produced by Jim Scott, whose pedigree is only slightly ridiculous (Wilco, Whiskeytown, the Jayhawks, Wilco, Tom Petty, Kathleen Edwards, Tift Merritt, etc, etc).
The whole album is great, but the lead off track "Joey's Arm" is the one I continue to come back to time and time again.  The lyrics get me every time, "Joey's arm has two tattoos/ stars and bars and born to lose" and a chorus of "the dirt underneath the methadone and concrete/ has got to be more than dust and bones/ 'cause the South ain't gonna rise again but we're holdin' out for Jesus/ or so they say on AM radio….and won't someone turn on AM radio".
Here is a link to a live show they recorded at the Windjammer in Isle of Palms, SC.
RIYL:  Chris Knight, Steve Earle, country music, rock music
Those Darlins
This band brings a smile to my face every time, plus they rock.  Combining 60's pop with punk and honky-tonk, these Darlins play rock and roll with ukulele and write their own songs about eating whole chickens, drinking, and snaggletooth mamas.  If that doesn't have you hooked, well I just don't know what to do with you.
RIYL:  The Shangri-La's, The Ramones, Joan Jett, Patsy Cline, livestock and rocknroll
---
About the author:
Specializes in Dead, Drunk, and Nakedness..... Former College Radio DJ and Current Craft Beer Nerd
---