Six one, half dozen another.  That old saying is supposed to be all about things being the same, but I think there's a perspective difference that gets lost.  As an example, many bands have a wide range of genres on an album in part because they're still looking to find their sound.  A few, relatively few in my experience, do it because they're so adept at such a wide range of styles they're just looking to keep things fresh and open it up a bit.  Clearly the latter situation applies on the debut album from San Francisco Bay-area band Front Country,  Sake Of the Sound.
The band started as an impromptu gathering of acquaintances to play a few sets at a local club.  They didn't officially form until last year, when they took the Colorado high country by storm, winning best band competitions at both Telluride and Rockygrass.  That high country sound really comes out on the aptly named Colorado, and Glacier Song, featuring banjoist Jordan Klein on vocals.  One Kind Word and Like A River, a Kate Wolf tune, also have a classic bluegrass sound.  There are a couple of really nice instrumental numbers, including Daysleeper, that starts out a bit like bluegrass chamber music.  And guitartist Jacob Groopman takes vocal lead on a speedgrass verison of an obscure Dylan song, Long Ago, Far Away.
When the album really kicks into high gear, though, is when you add lead vocalist Melody Walker's voice to the pickin' and shuckin'.   The title song just soars over the instruments and sets Front Country apart from mere mortal bluegrass bands.  Rock Salt & Nails lays out an emotional charge and a steely determination that original author Utah Phillips couldn't possibly have imagined, as talented a songwriter as he was.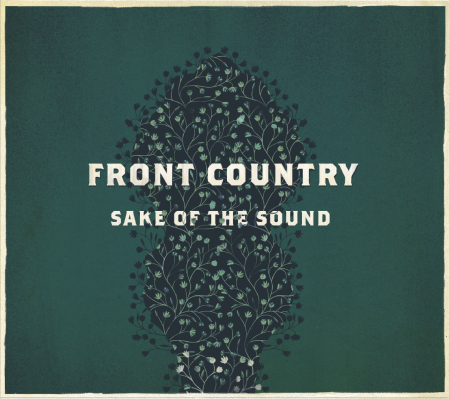 And then there's the opening cut, Gospel Train.  My description is going to be mundane–it starts out with an a Capella gospel chorus, and then kicks into a traditional bluegrass arrangement.  But it is so well executed, when you listen to it again after hearing the full album, it's like the band is just showing off.  Because they can.  You should go listen to Front Country.
---
About the author:
Support new music. Listen to a band or singer you've never heard of this week. I've been doing that for over 30 years.
---