One Shot, the latest album from Josh Halverson is full of love songs.  The thing is, there's a time machine aspect to them.  Some of them are about love that's gone.  Some are about love that's here and now.  And some are about love that's going to be, or more specifically, going to be again.  So if you're in the mood to celebrate, or commiserate upon, love, you just have to pick the right song on the record.
The music under the songs is pretty straightforward folky Americana, think M. Ward or one of Halverson's inspirations, Jackson Browne.  There are some nice textures that come in the form of an electric organ part (Comfort Me) or a banjo (This Time Around) or some nice pedal steel (A Heart To See You Through).  But frankly, this whole thing is really about the songs themselves.
I think my favorite tune on the disc is Gimme One Shot, a raw, almost desperate song about seven years of addiction and coming out of it hoping, praying that she'll take you back.  Take Me To Forever is about the boundless opportunity that comes with someone who loves you.  Bartender is one of the songs about love that was, with its line that "whisky may kill me, but it don't matter anymore."  This Time Around is the closest thing to a really upbeat song on the album with a sweet banjo part and the realization maybe you're more committed than the other half of the relationship.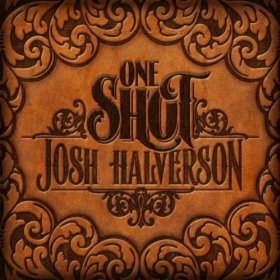 Overall, One Shot reminded me of the first time I heard a Leonard Cohen record.  I don't know exactly what I was expecting, but it wasn't what I got.  And then a few days later, wham! it hit me.  Oh yeah, that's the point, he's so right.  The Smiths were a little like that for me, too.  All in all, not bad company to keep.
---
About the author:
Support new music. Listen to a band or singer you've never heard of this week. I've been doing that for over 30 years.
---