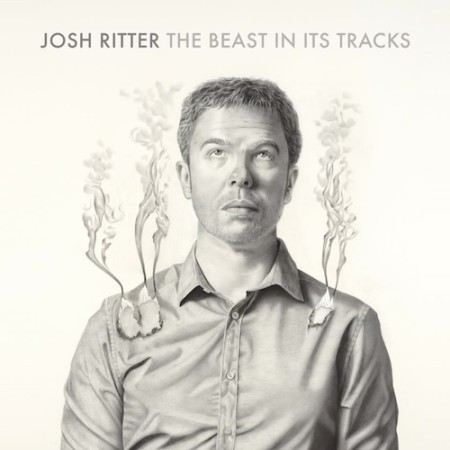 There's a new Josh Ritter in town. No more "Bright smiles and dark eyes" and "I'll be the one to drive you back home, Kathleen." Now there are lyrics like these: "Nightmares have their dreams as well, / when they sleep they go to hell / and they drink their fill on lakes of blood… I followed one back down to hell/ and I spent some time down there myself." According to a note written on Ritter's website, "I wrote and recorded this record in the 18 months after my marriage had fallen apart. All heartbreak is awful – my broken heart wasn't unique. But writing these songs was helping me get through the night and I didn't have the strength to care or question." The album clearly tells the story of broken-hearted anguish and subsequent moving on. It feels much more personal than any previous album and provides insight into Ritter's recent struggles and the therapeutic benefit of songwriting.
"A Certain Light" is a stripped down lullaby.  It compares old lovers to new ones. "My new lover is really kind, / the kind of lover that one rarely finds / and I'm happy for the first time in a long time… / And she only looks like you in a certain kind of light, / when she holds her head just right." While his new lady may be a bit uncomfortable with the comparison, this beautiful image shines over a simple melody. On "Hopeful", Ritter sings about his new partner being hopeful for his happiness and "coming out of the dark clouds." Redemption and moving on are clear themes throughout the album. We hear some fiery lyrics in the song "New Lover": "But if you're sad and lonesome and you've got nobody true, / I'd be lying if I said that didn't make me happy too." I wonder if ex-wife Dawn Landes has heard that song yet… It's refreshing to listen to lyrics that demonstrate the vindictive anger that so many of us have once felt but never had the guts to say out loud. The album becomes more upbeat and positive with "In Your Arms Awhile," which had me tapping my feet and nodding. The mood continues with "Joy to You Baby" (a standout song) and the slower "Lights."
I must confess, this album has been on repeat in my car for weeks. I hope that Ritter will be back to his smiling, happy self soon. Even with its melancholia, "The Beast In Its Tracks" is a strong release that will help many deal with their own heartbreak.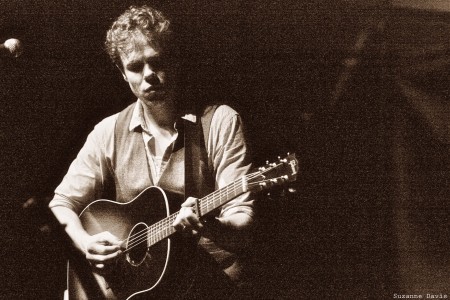 Audio Download: Josh Ritter, "New Lover"

Audio clip: Adobe Flash Player (version 9 or above) is required to play this audio clip. Download the latest version here. You also need to have JavaScript enabled in your browser.
Photo by Suzanne Davis McMahon
---
About the author:
Suzanne started her love affair with photography at age 15. When she's not snapping photos, she is working as a Clinical Social Worker just outside of Boston. Suzanne also enjoys attending concerts and singing. Check out more of her photos at www.suzannedavisphotography.com
---